Tyrese Gibson Attends Fast and Furious 8 Premiere in Dubai
Tyrese Is Back in the UAE and Has Caused an Utter Fan Frenzy, Naturally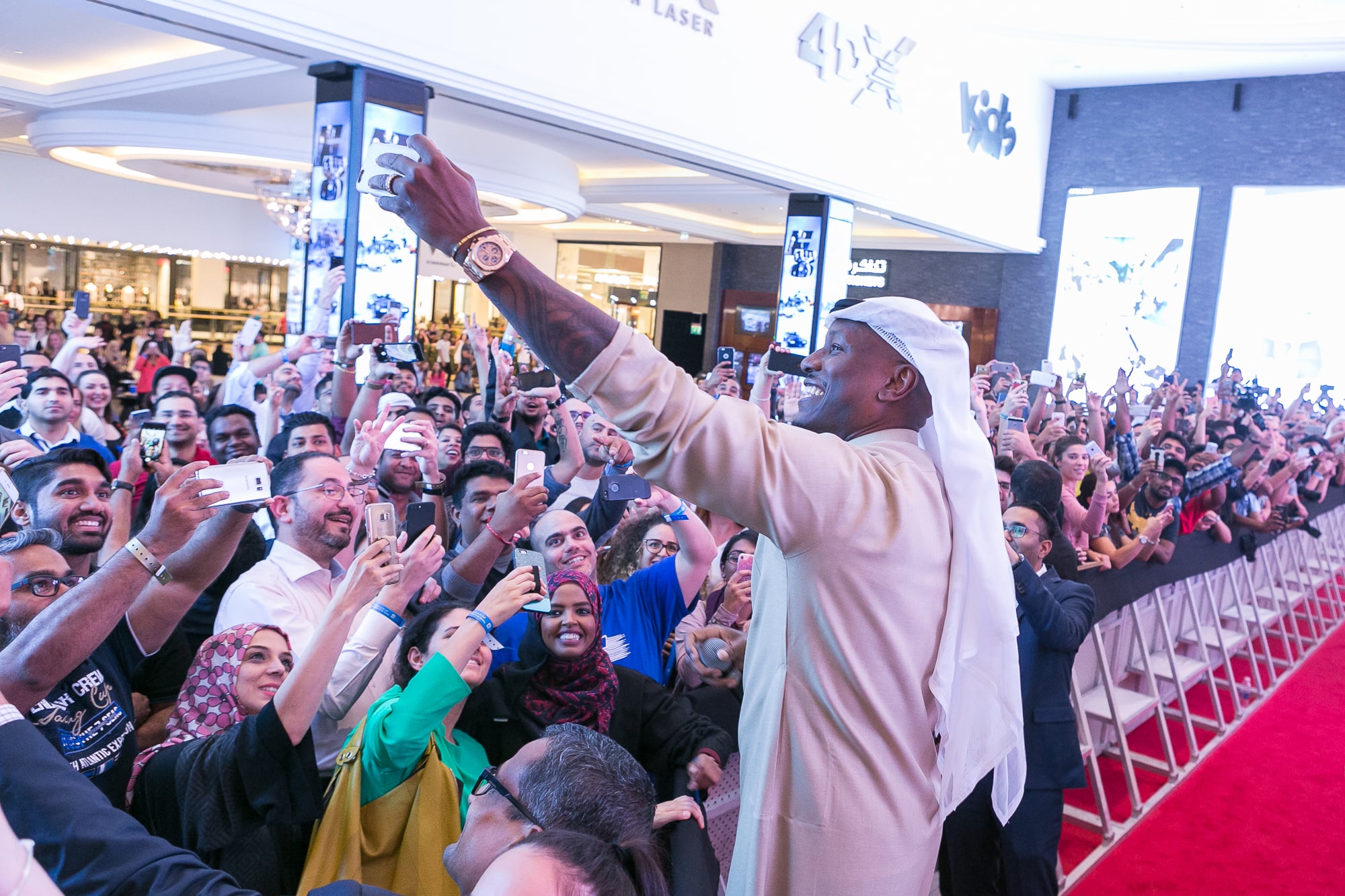 The Fast and Furious franchise has been going a whopping 16 years now, so it's no wonder Tyrese Gibson had such a big turn out at the UAE premieres this week. The singer-and-actor was especially popular at the VOX Cinemas in Mall of the Emirates gathering, where fans got to experience what it was like to be a part of making the latest film, Fast and Furious 8, using an F8 Greenscreen. Tyrese donned traditional Emirati dress and performed stunts for the crowd, signed autographs, took selfies and was interviewed after walking the red carpet.
He was last in the Middle East in May 2016.
Check him out in action!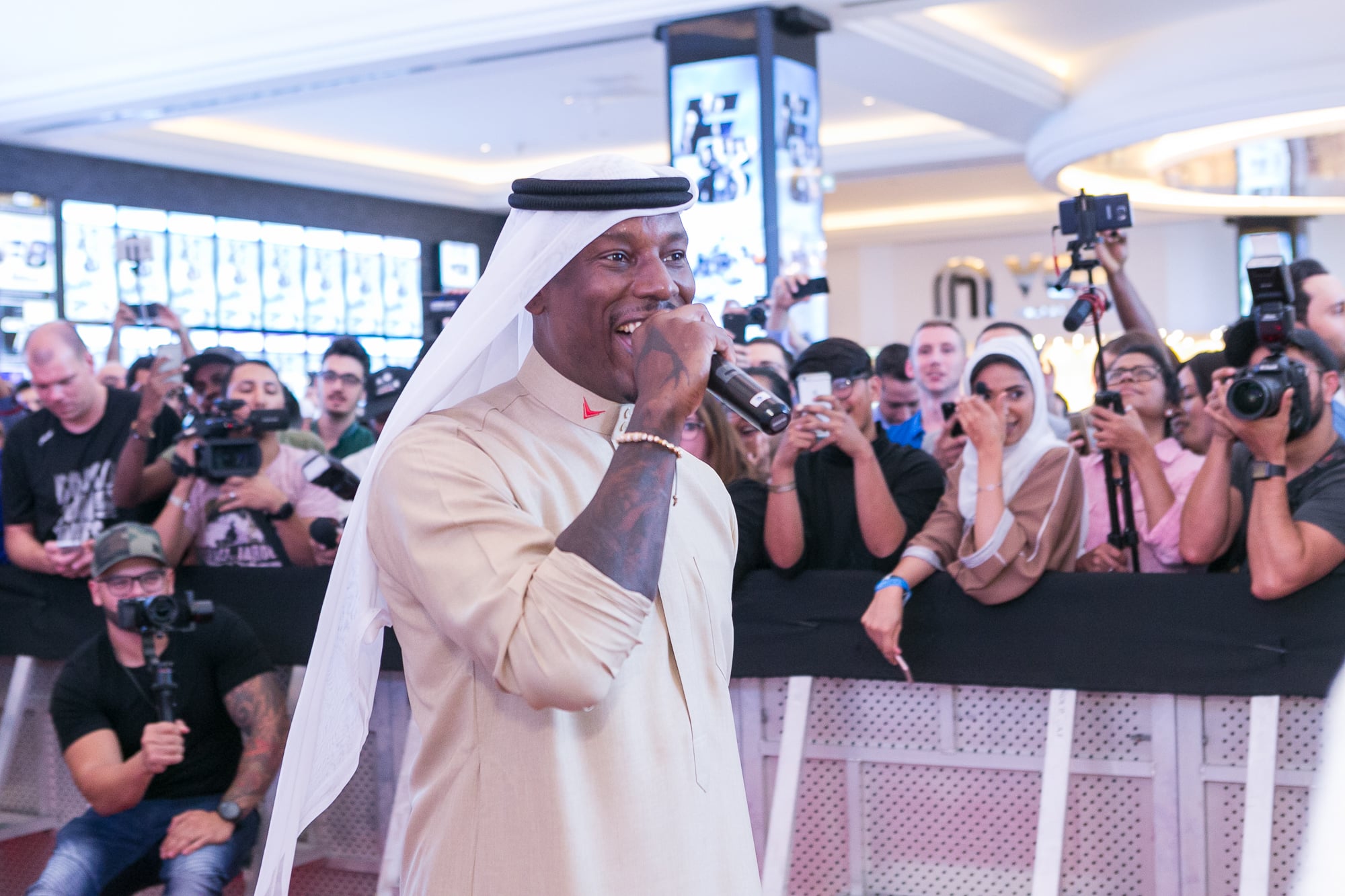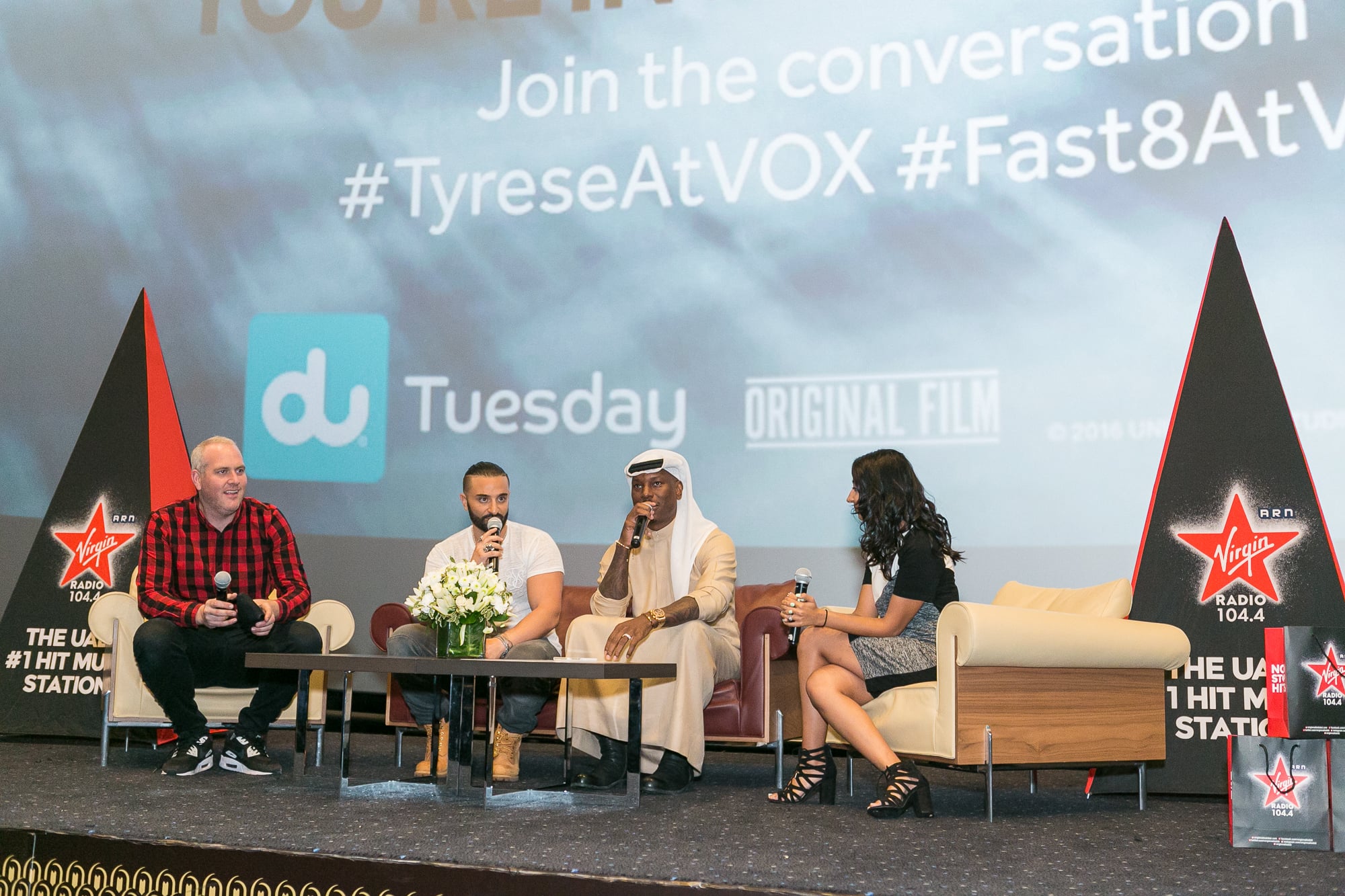 Image Source: VOX Cinemas