UAE Ministry
HH Sheikh Mohammed Just Appointed a Bunch of #GirlBosses
Earlier this week, the UAE announced new roles for government officials, and repositioned a few already existing members, as well. The appointment of a Minister of Happieness has been generating some Internet buzz, but what's even more noteworthy is the woman behind the role. And, as if we weren't already over-the-moon about getting our own government-appointed Happiness Official, the best news is that she's only one of many woman added to the cabinet this year. Move over, Beyoncé, these girls #runtheworld.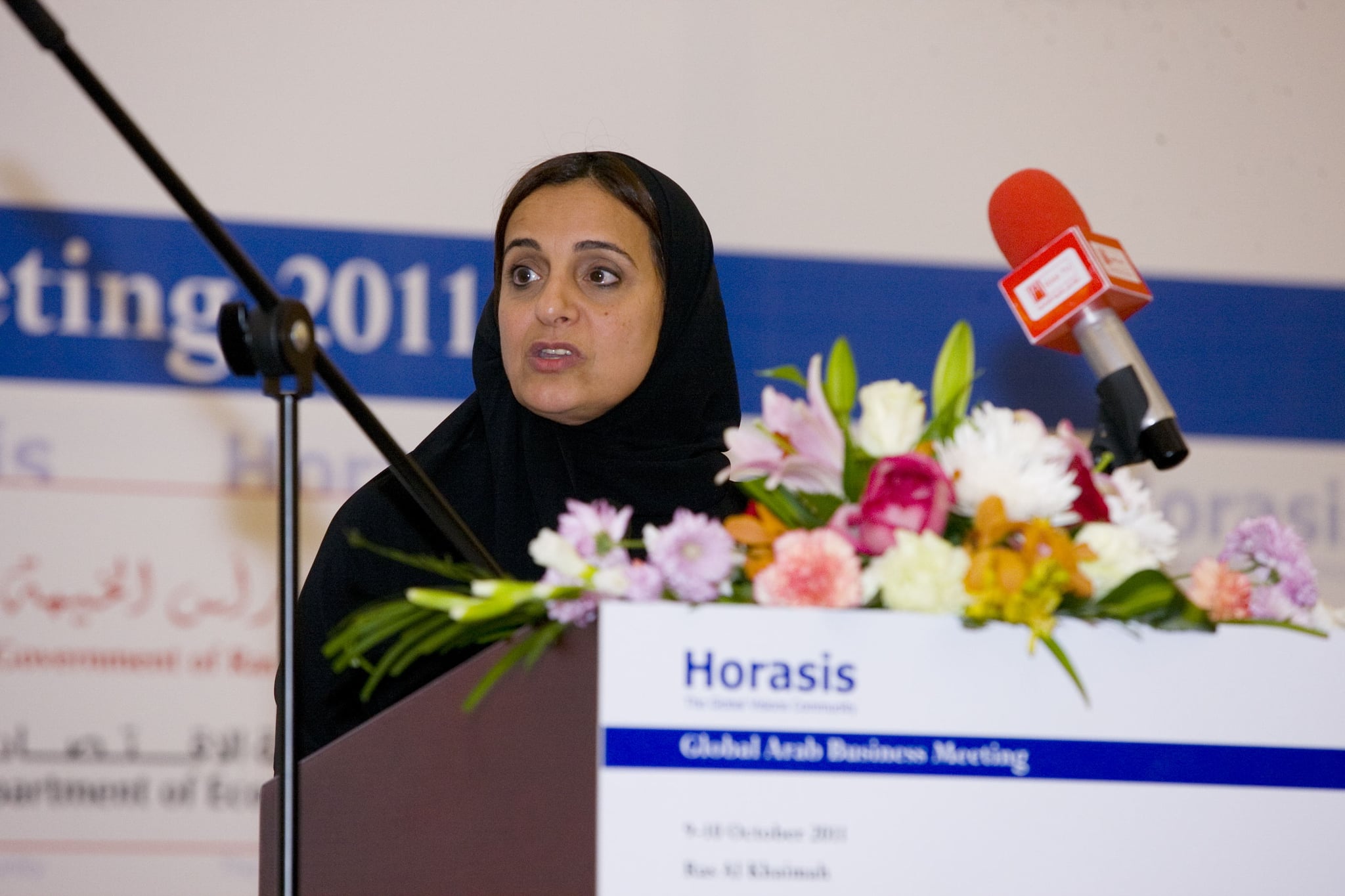 Sheikha Lubna Al Qasimi, Minister of State for Tolerance
Though she was educated in the US, Sheikha Lubna was the first woman to ever hold a ministeral post in the UAE. In addition to her role as the Minister of State for Tolerance, Sheikha Lubna was also the first female President of Zayed University. A member of Sharjah's ruling family, Sheikha Lubna was voted the 42nd most powerful woman in the world by Forbes in 2015.
Najla Mohammed Al Awar, Minister of Social Development
As if being the Minister of Social Devleopment isn't enough, Najla Mohammed Al Awar also serves as the Secretary General of the Ministry of Cabinet Affairs. When she's not busy in her governmental positions, she's working as a board member for the General Authority for Pensions and Social Security or the National Education Committee.
Jamila Salim Al Muhairi, Minister of State for Public Education Affairs
The quality of the education system in Dubai is the matter at hand for Jamila Salim Al Muhairi, and with more than 10 years under her belt working in a number of positions across multiple organizations in Dubai, she's the ultimate girl for this job.
Noura Al Kaabi, Minister of State for FNC Affairs
From 2011-2013, Noura Al Kaabi was named one of Arabian Business's "100 Most Successful Arab Wowmen," and it's no surprise as to why. With degrees from UAE University and London Business School, this member of the Media Zone Authority in Abu Dhabi well deserves her new position as the Minister of State for FNC Affairs.
Shamma Al Mazrui, Minister of Youth Affairs
At only 22-years-old, it may seem that Shamma Al Mazrui is too much of a youth herself to be the minister of Youth Affairs, but with a BA from New York University and a Master's from Oxford, Shamma, who is also the President of the Youth Council, is in the perfect position to help represent youth to the UAE government.
Image Source: Wikimedia.com