UAE's Sheikh Mohammed Dresses Casually With Queen Elizabeth
HH Sheikh Mohammed Dresses Gloriously Casual To Meet Queen Elizabeth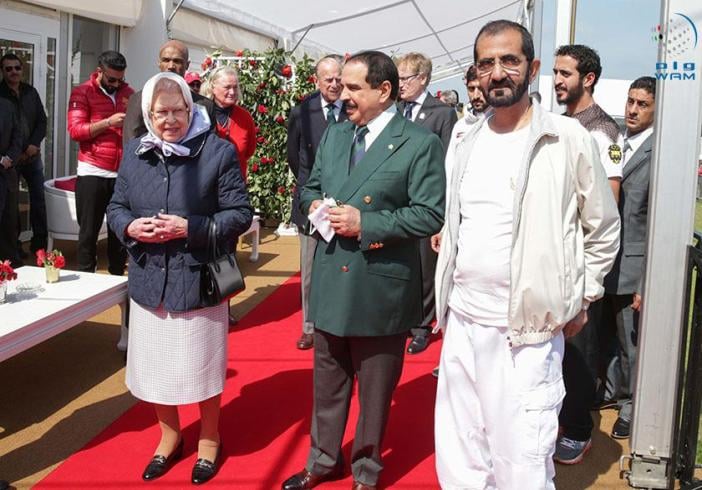 He's one of the most admired personalities the world according to the people of the UAE, and last week, His Highness Sheikh Mohammed bin Rashid al Maktoum graced another royal on the list with his presence.
The Prime Minister of the UAE and Ruler of Dubai made a visit to London where he spent time with Her Majesty Queen Elizabeth II.
While we may be used to seeing him in traditional clothing from the region, the Sheikh dressed to suit the British weather and way of life it seems.
He was pictured alongside the Queen and Prince Andrew at the Windsor Royal Endurance Race wearing a white T-shirt, some loose-fitting pants and light jacket.
Her Majesty wrapped up in a pretty floral headscarf and padded coat for the spring-like day.
It's not often we get to see him dressed in casual clothing, but when in Rome...
His son HH Sheikh Hamdan bin Mohammed bin Rashid Al Maktoum, Crown Prince of Dubai was also there as they watched UAE rider Al Mazrouie be crowned the winner of the 120km equestrian race.
Bahrain's King Hamad bin Isa Al Khalifa also attend the event that his country took part in.
Image Source: WAM