UAE's Sheikha Lubna Al Qasimi Makes Forbes' Most Women List
See Which UAE Nationals Just Made the List of the World's Most Powerful Women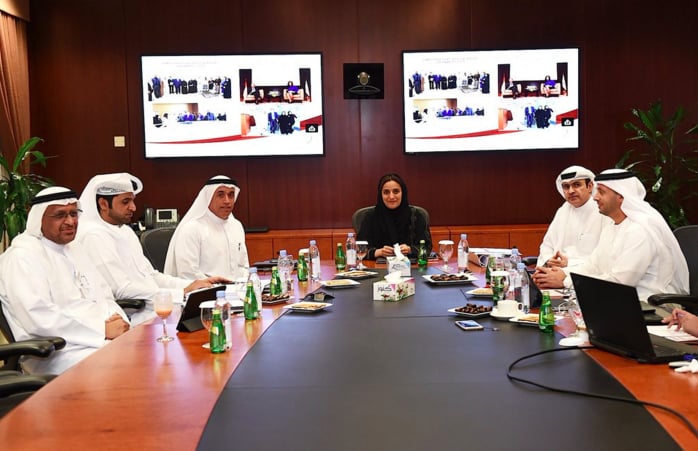 Angela Merkel and Hillary Clinton were just named the two Most Powerful Women in the world. But there's a couple more #BossLadies that caught our eye on Forbes' annual list, and they just happen to be from the UAE.
H.E. Sheikha Lubna Al Qasimi and Raja Easa Al Gurg join the German Chancellor (1) and presumptive Democratic nominee for US presidency (2) ,on the list of 100 female personalities.
Sheikha Lubna, Minister of State for Tolerance, came in at 43 this year (in 2015 she ranked 42nd).
The Sheikha is known for her philanthropic efforts, which include helping out the Friends of Cancer Patients Society and being a member of the Board of Directors at the Dubai Autism Centre. She beat the likes of Yahoo's Marissa Mayer, Huffington Post's Ariana Huffington, and fashion designer Diane Von Furstenberg.
Commemorating Dr. Raja Easa Al Gurg's (@RajaAlGurg) inspiring journey this World Teachers' Day | via @AlGurgGroup pic.twitter.com/NJv8XReKwQ

— Scientechnic (@Scientechnic) October 5, 2015
Raja is the Managing Director of the Easa Saleh Al Gurg Group and ranked 91st this year. She's President of the Dubai Business Women's Council and on the board of the Dubai Women's Association. She ranked higher than Mauritius President, Ameena Gurib Fakim and Samsung C&T Corp's Lee Boo-Jin.
Let's hear it for the Middle Eastern women making waves around the globe!
Image Source: Twitter user zayed_u