Vanessa Hudgens Speech at Teen Choice Awards 2017
Vanessa Hudgens's Speech at the Teen Choice Awards Will Make You Feel Less Alone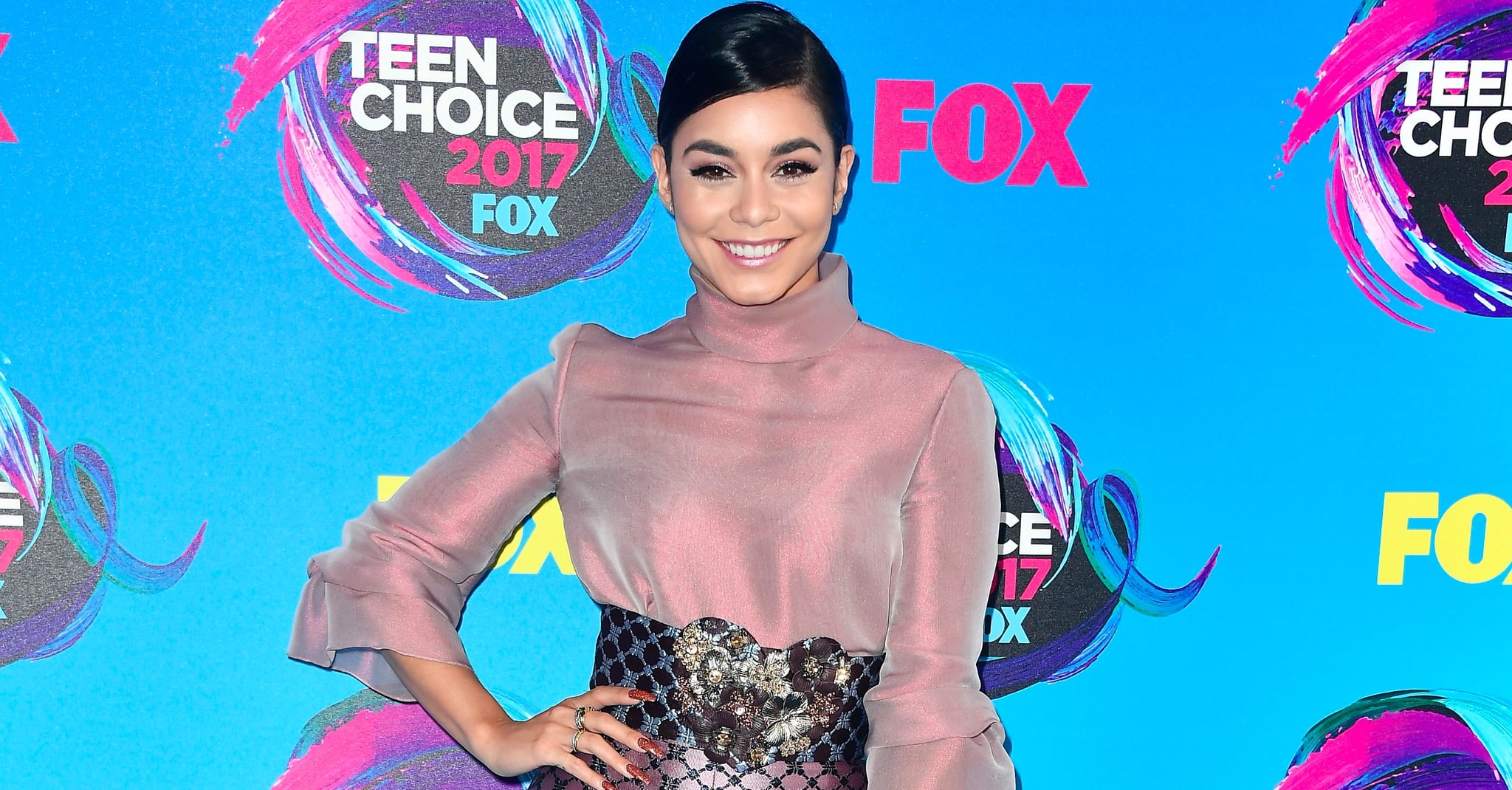 Vanessa Hudgens braved through her sickness to deliver an empowering speech at the 2017 Teen Choice Awards. The 28-year-old actress, who took home a #SeeHer surfboard award for her charity work and activism for equal rights, opened up about her journey to womanhood. "I'm not gonna lie, when I was 25, I felt like I had it all figured out," she confessed. "And then I woke up at 27 and I realized that I had no idea who I was, what I stood for, and what I wanted."
Although Vanessa referred to that time in her life as "terrifying," she also said she found it to be humbling. "I look back on that moment really grateful because it pushed me to dig deeper and figure out what type of woman I wanted to become."
The actress ended her speech with a powerful message for her younger fans. "I think it is so important for us to lean into our individuality and to embrace our weirdness," she continued. "To not be afraid of being different, because God made you you for a reason. So know that in your heart, you are enough. And the more you lean into that, the brighter you will shine." Yep, we're crying too.