Victoria Beckham Wishes She'd Seen More With Spice Girls
Victoria Beckham Reveals 1 of Her Biggest Regrets of Life With the Spice Girls
There's no doubt Victoria Beckham has the Spice Girls to thank for her successful career as a pop star and fashion designer but the mom-of-four does have one regret about her days in the legendary girl group.
VB admits in a new clip that although the ladies were often on the road, they unfortunately didn't get out enough to really see the world as youngsters. Now, 42, the businesswoman looks back on her days with Mel B, Mel C, Emma Bunton and Geri Halliwell as a time when she could've really used travel as a learning experience.
"We traveled so much," she explains. "But I didn't get out, I didn't see enough. So that's what I'm really trying to do more of as I get older and it's really something I like to encourage the kids to do as well."
Despite London being her home, Victoria loves visiting LA for a relaxing vacation with her family. For her, travel means one of the only times where she switches off her phone, slips into a comfortable tracksuit and escapes the hustle and bustle.
"The trip that has left me most inspired would be the time that I flew to Ethiopia working with the UN," she shares. "It was incredible. I met some fantastic people, some strong women that really have changed my life."
With International Women's Day coming up, Posh Spice is another woman we'll be thinking of on this day of girl power!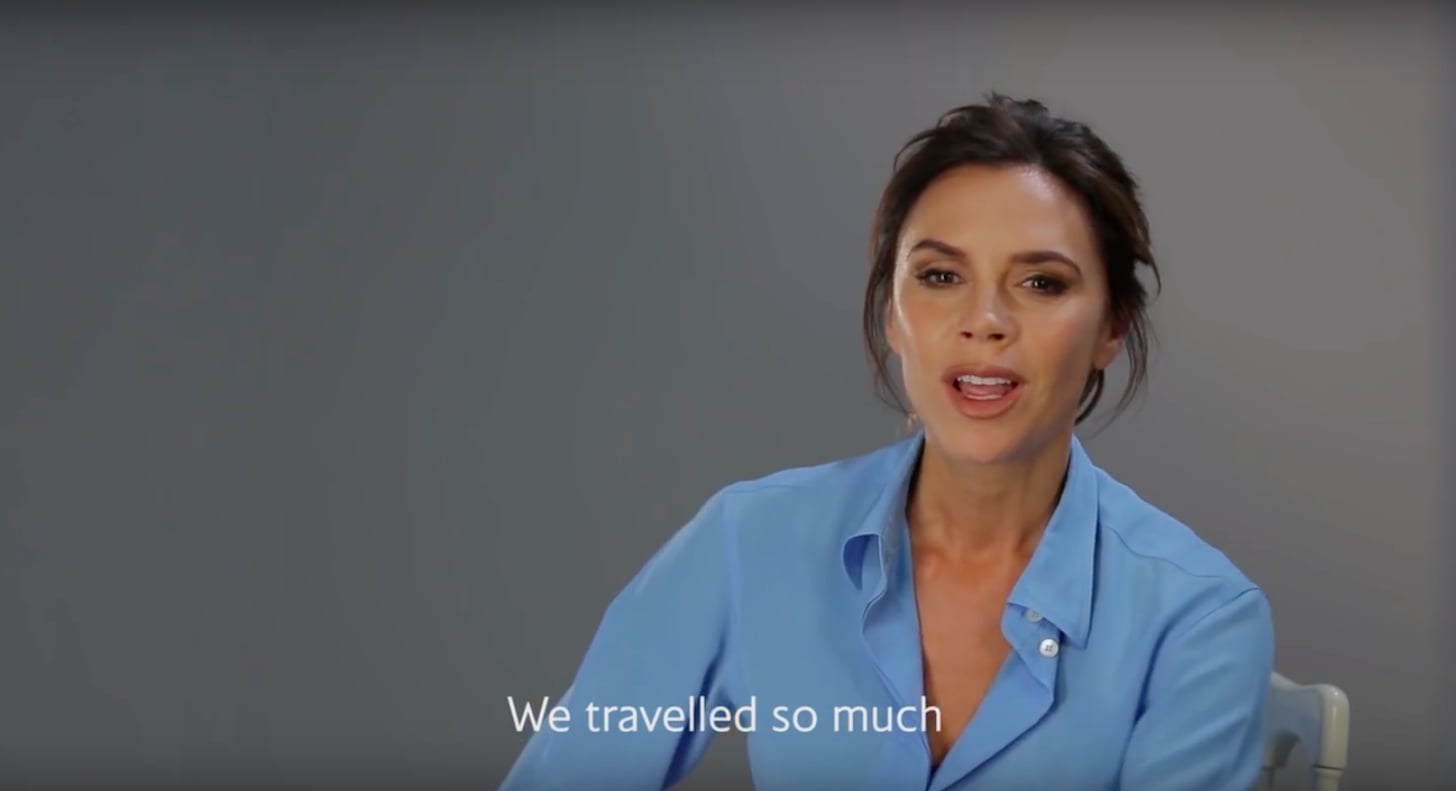 Image Source: YouTube user FlyBritishAirways