Video: Watch Will Smith Skydive in Dubai | March 2017
Watching Will Smith Skydive in Dubai Will Absolutely Make Your Day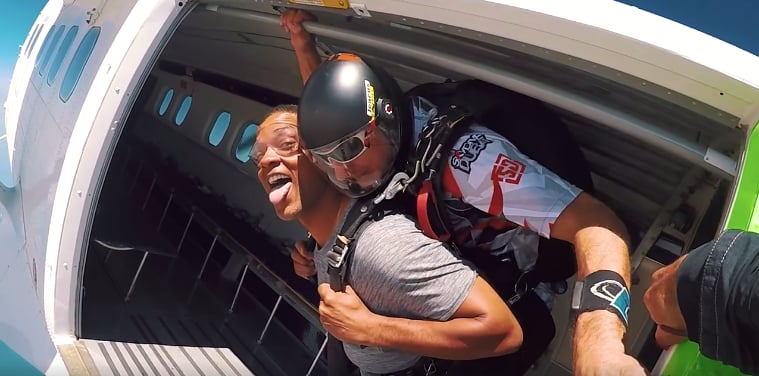 Will Smith just cannot get enough of the Middle East and North Africa region at the moment and honestly, who can blame him? The actor-and-rapper was recently in Morocco and Egypt playing tourist and this weekend he posted an awesome video of himself in the UAE.
Will, 48, appeared to be having a blast as he jumped out of a plane over the Palm Jumeirah with Skydive Dubai. While many people may be nervous to take the plunge, Will fooled around smiling and punching the air the whole way down to the ground.
With such an infectiously joyous personality, Will's video is bound to put you in a good mood all day. Thanks for sharing, Will!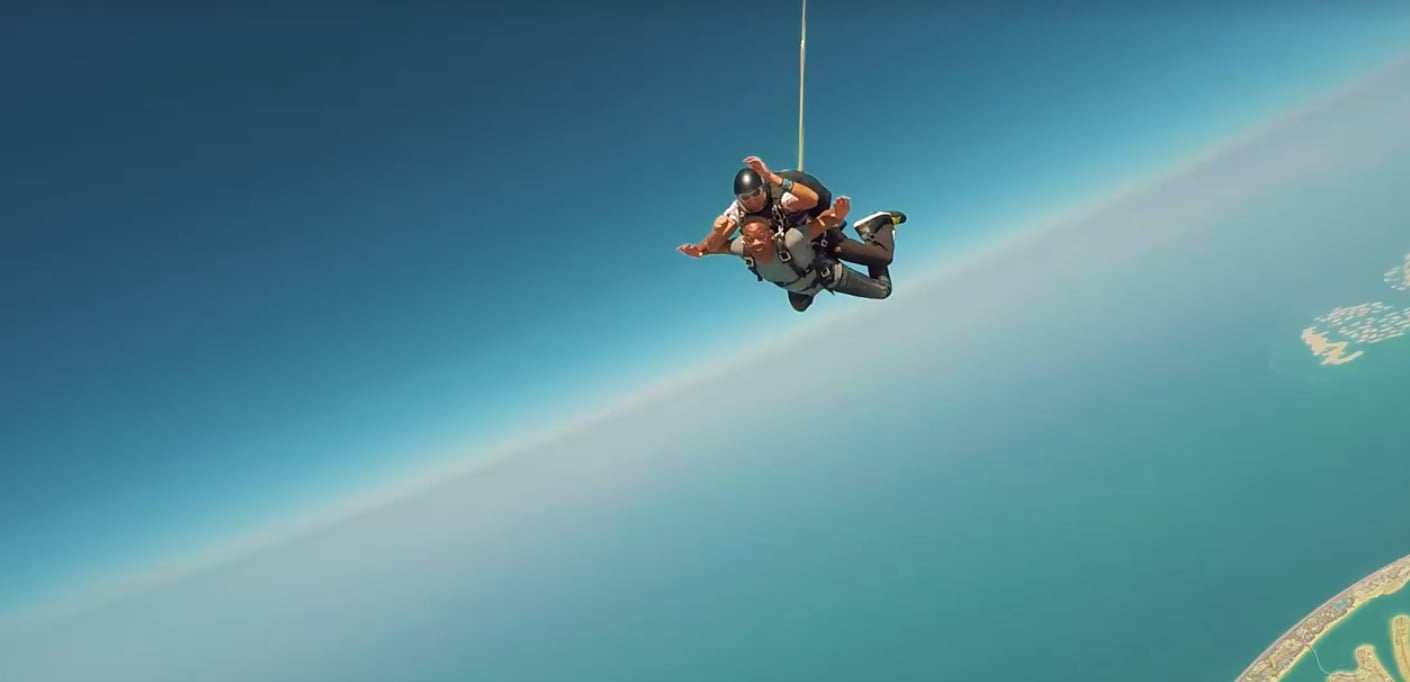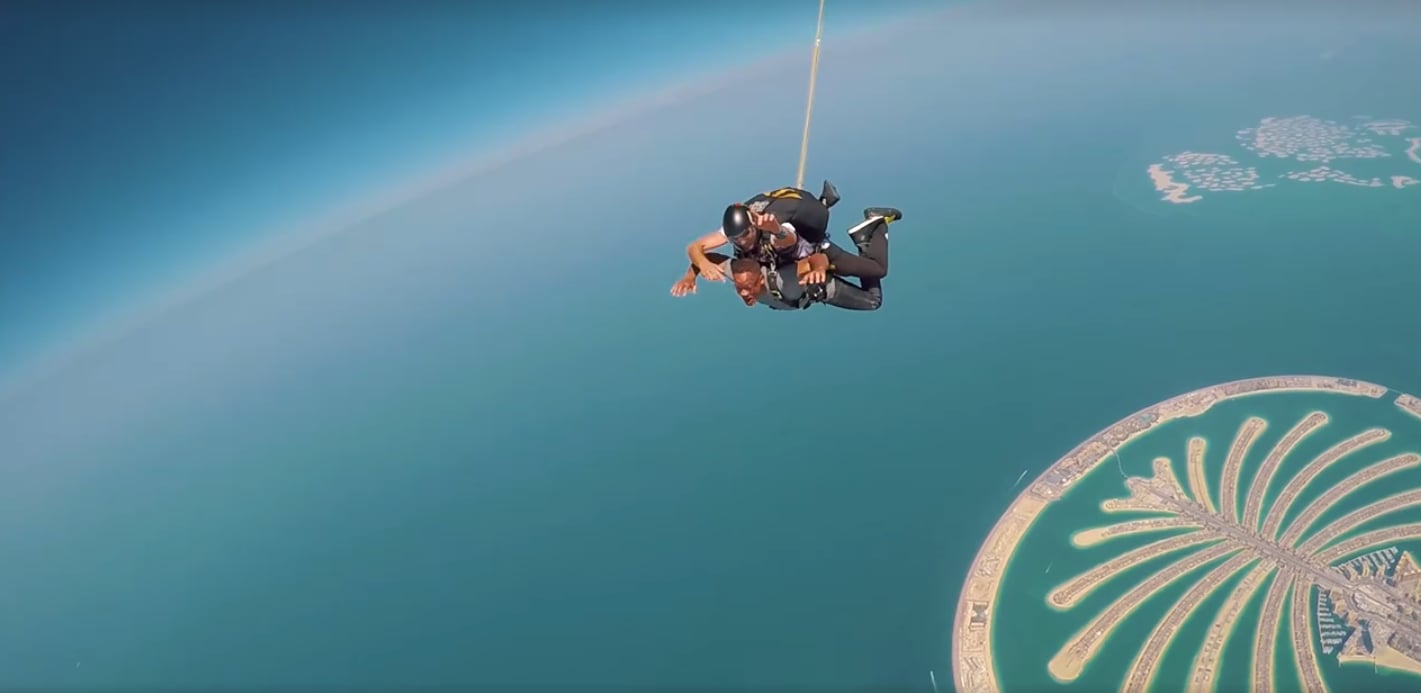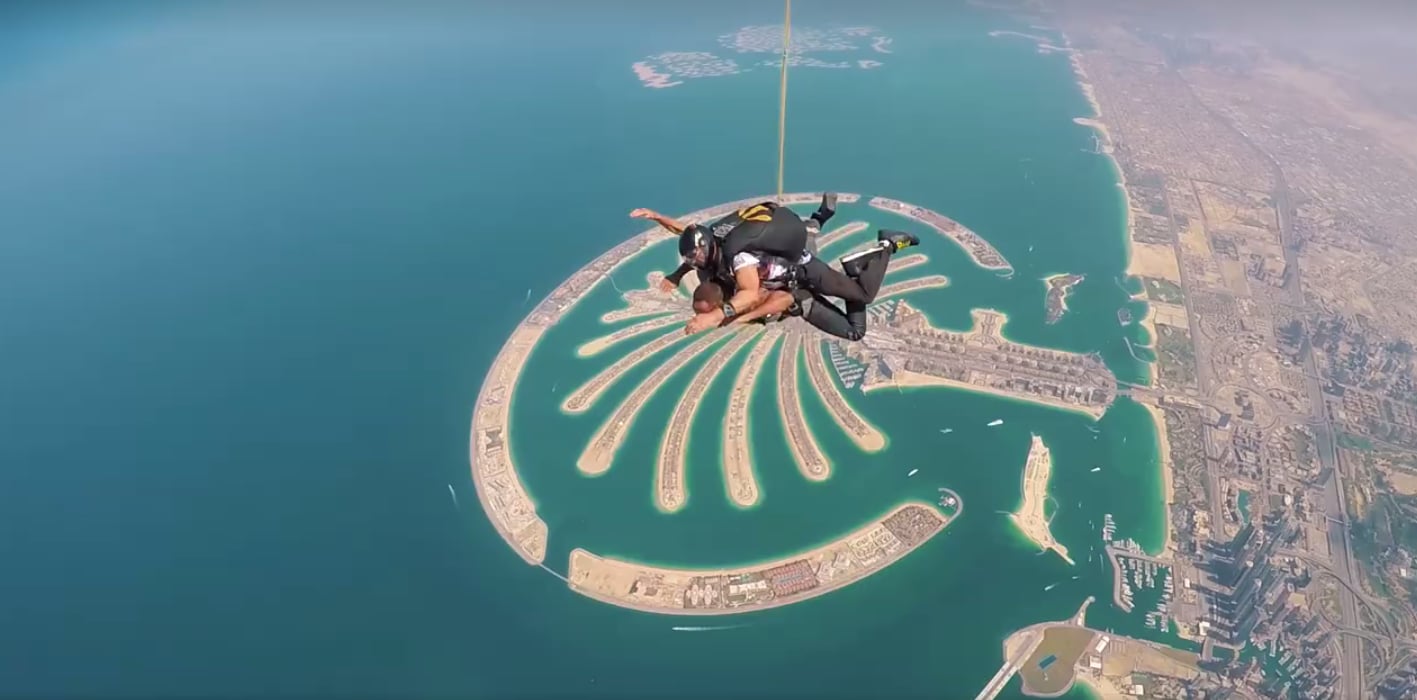 Faceb