Watching Purple Rain After Prince's Death
I Watched Purple Rain With a Theater Full of Strangers and It Was Beautiful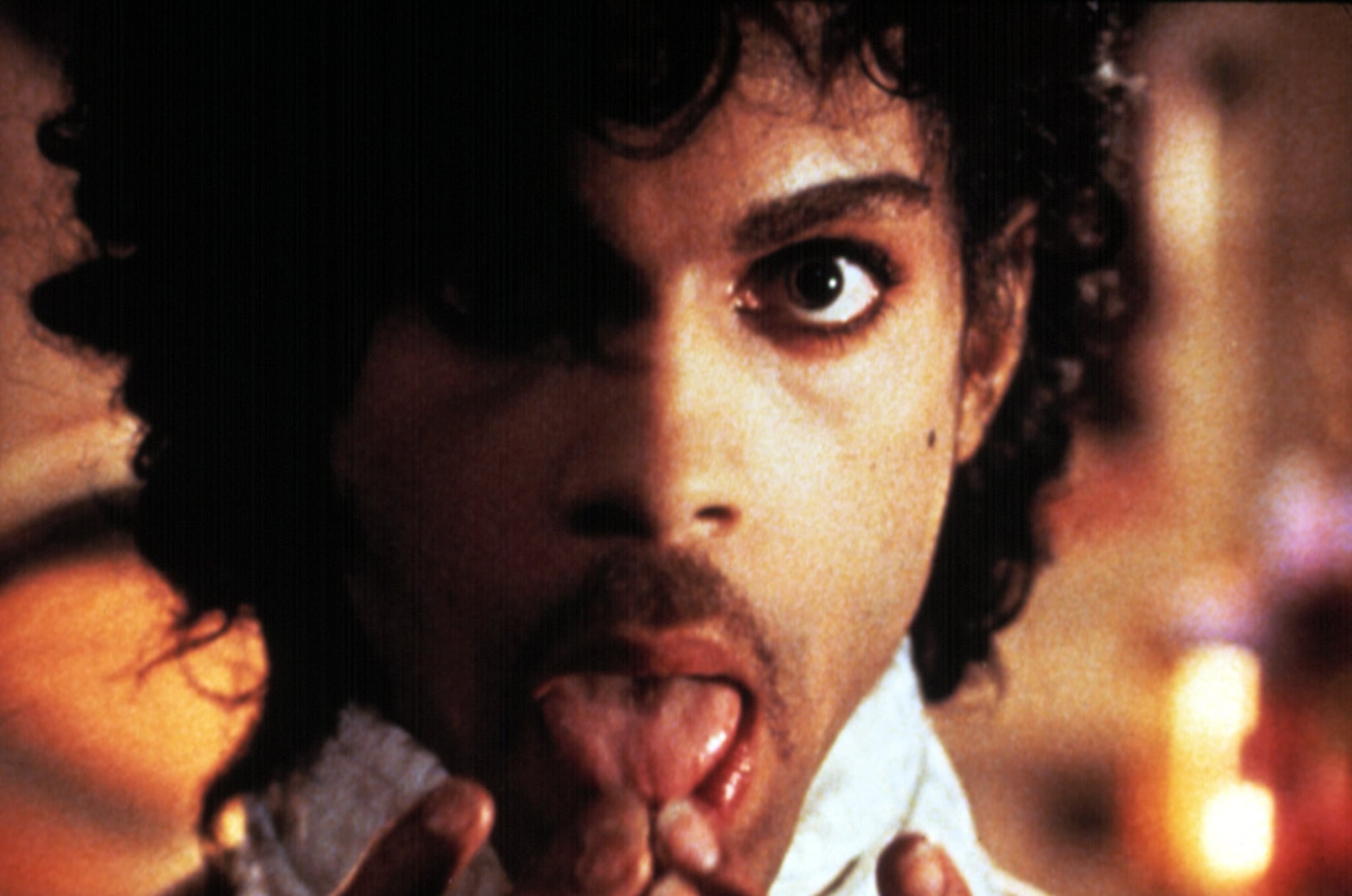 Like a lot of people, I couldn't quite come to terms with Prince's passing. Prince was an American institution, like Mount Rushmore or the Golden Gate Bridge, and I guess I always felt that he would defy something so human such as death. He was this whimsical alien who had mastered multiple instruments and yet maintained an incomparable sense of humor that can sometimes be lacking in definitive geniuses like himself.
Since my parents were fans of his, I remember hearing Prince's songs from an early age. However, I didn't really understand his cultural impact until I got older. After enrolling in New York University's gender and sexuality studies program, I became interested in public figures, like Prince and David Bowie, who disregarded traditional gender performances and instead embraced androgyny. I hate that Prince will no longer be around to gift us with his electrifying music, but I'm equally upset about the fact that he defined mainstream pop culture while also being different, subversive, and a little weird . . . and we so desperately need that.
In an effort to confront and mourn the loss of the beloved icon, I attended one of AMC's special screenings of Purple Rain, and it was beautiful.
The particular screening I went to took place on Saturday evening in Lower Manhattan. As my boyfriend and I approached the theater, we noticed a line that went out from the entrance and practically spanned the length of a New York City block. Most of the people in line were wearing purple items of clothing, if not head-to-toe purple ensembles. One glance at the line and I knew that, yep, it was definitely the one we were supposed to wait in.
Image Source: Kelsey Garcia
While printing out our tickets, we chatted up a woman who had already been to another screening the night before. She said the turnout had been about the same that night, and we all wondered if other larger theaters throughout the city had been as packed. Probably, I thought.
We finally made it inside just as the opening credits started rolling. An ocean of iPhone screens began snapping photos and the audience erupted in applause the second Prince began performing "Let's Go Crazy" in the movie's introductory scene. That immediate reaction kind of set the tone for the rest of the movie. After every performance and quotable quip, people cheered, maybe because we all knew that our catalog of Prince moments had abruptly become stagnant and incapable of growing beyond the existing material he had already put out into the world. We suddenly became very appreciative.
Some aspects of the movie haven't aged well, like the treatment of many of the female characters, but its campiness is juxtaposed by Prince's unparalleled ability to perform the hell out of everything. So we simply laughed at the clumsy editing or dialogue and instead celebrated what mattered: his unabashedly sexy and heartbreakingly vulnerable artistry. Everyone danced in their seats — or out of them — and sang loudly without embarrassment or shyness. My boyfriend even encountered one couple voraciously making out by the exit doors. It was everything Prince would have wanted.