Is The Weeknd's "Call Out My Name" About Selena Gomez?
6 Searing References in The Weeknd's "Call Out My Name" That Have Selena Written All Over Them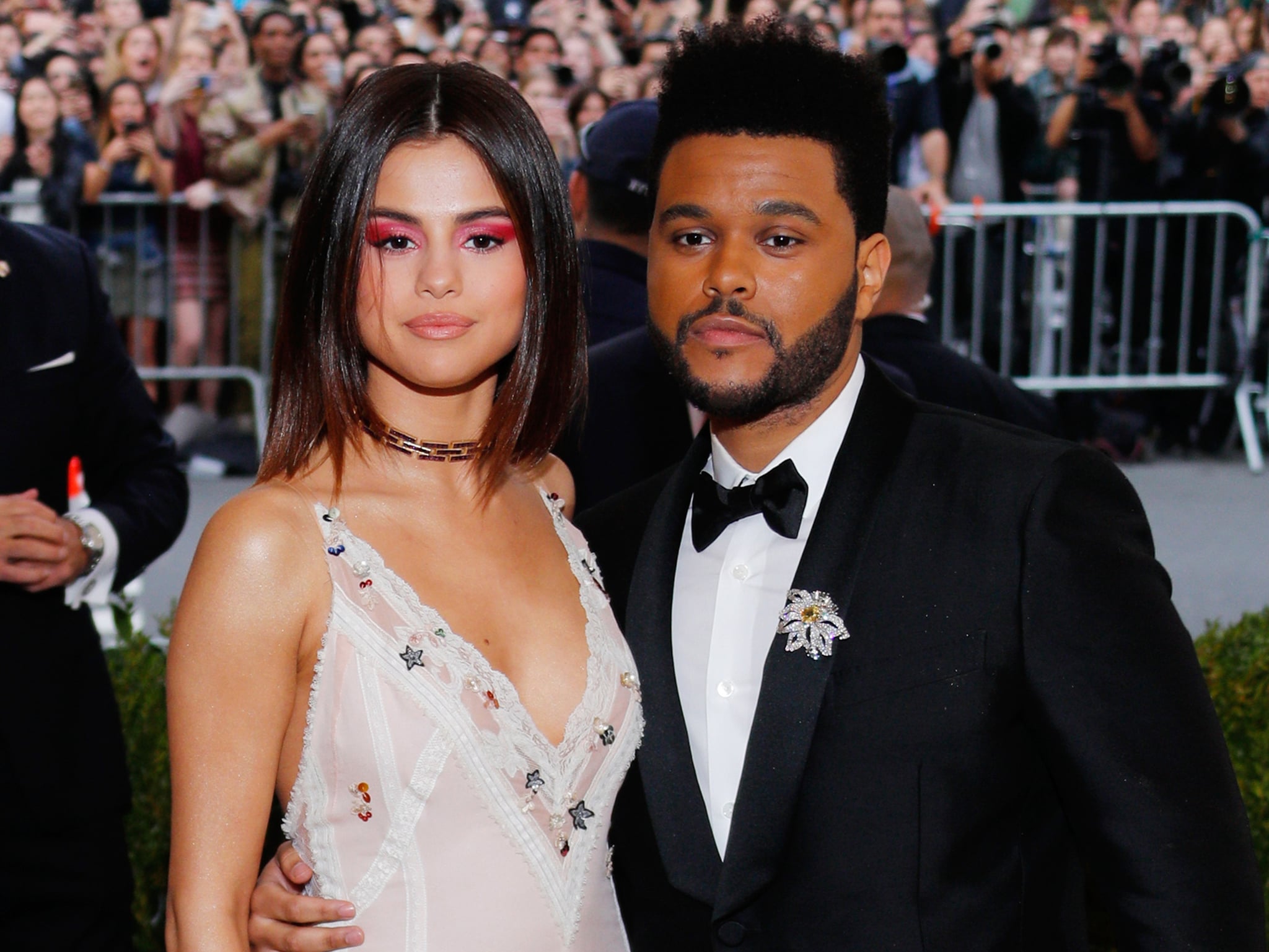 The Weeknd dropped his EP, My Dear Melancholy, on Friday, and um, let's just hope that Selena Gomez isn't listening. Not only does the singer reference his famous exes Selena Gomez and Bella Hadid throughout the entire album, but there's one song in particular that seems to be undoubtedly all about Selena and their relationship.
In case you need a refresher, Selena and The Weeknd dated for almost a year in 2017. While a source told People that long distance played a factor in their breakup, their split came hot on the heels of Selena's reconciliation with ex Justin Bieber. So now, let's take a look at the lyrics, shall we?
"We found each other / I helped you out of a broken place." — In August 2016, Selena announced that she would be taking a break from the spotlight after dealing with complications due to her lupus diagnosis, and two months later, she entered a rehab facility in Tennessee to "focus on her metal health." Following her stint in rehab, Selena made her first public appearance at the American Music Awards in November, where The Weeknd just so happened to be performing. The two must have crossed paths at the ceremony, because by January 2017, Selena and The Weeknd were officially dating.
"I claimed you so proud and openly." — The Weeknd is known for being notoriously private about his life. Back when he was dating Bella in 2015, it took him five months to finally go public with their relationship and they didn't make their red carpet debut after almost a year of dating at the Grammys. However, things were different with Selena. Not only did the couple flaunt their romance all over the globe, but it only took The Weeknd three months to make their relationship Instagram official and four for them to make their red carpet debut at the Met Gala.
"And when times were rough, when times were rough / I made sure I held you close to me." — The rough times The Weeknd talks about here could be a reference to the kidney transplant surgery Selena had over the Summer in 2017. According to People, The Weeknd stuck by Selena's side through it all and even took time off from his Starboy: Legend of the Fall world tour. "Abel has been one of her biggest supports. She had been traveling with him on his tour and he was off during her surgery and right after during her recovery," a source told the publication in September 2017. "He's been very caring and it's meant a lot to her to have him by her side."
"Girl, why can't you wait? (Why can't you wait, baby?) / Girl, why can't you wait till I fall out of love?" — Selena famously reconnected with Justin Bieber following her kidney transplant over the Summer in 2017. At the time, Selena was still dating The Weekend; however, sources claimed The Weeknd was totally fine with them being "friends." However, The Weeknd and Selena eventually split in late October 2017, and less than a month later, she and Justin were officially back together.
"I almost cut a piece of myself for your life." — This is perhaps the most telling lyric. Selena previously revealed during an appearance on Today that she never asked a "single person in my life" to donate their kidney to her, but that her friend, Francia Raisa, automatically volunteered. Selena has thanked Francia multiple times for "saving my life," but it looks like she wasn't the only one willing to "cut a piece" of themselves for Selena.
"Guess I was just another pit stop / Till you made up your mind." — Selena and Justin have been on and off since 2010. Even though she's tried to move on from Justin with other guys like Zedd, Charlie Puth, and Niall Horan, Selena somehow always finds her way back to Justin.