What Is Chris Harrison's Net Worth?
Chris Harrison Makes Serious Dough From The Bachelor Every Year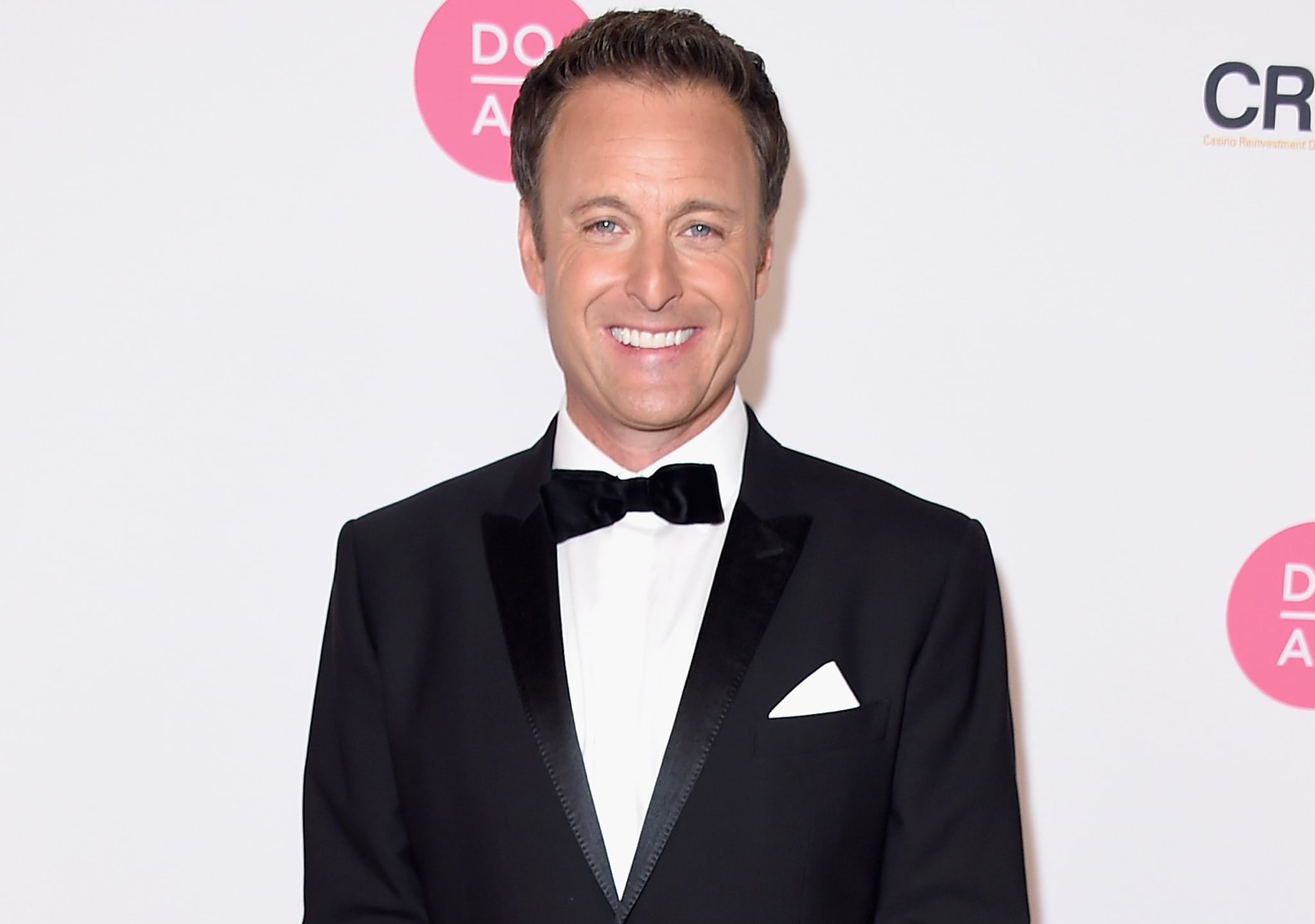 The man behind The Bachelor franchise (and no, we're not talking about Arie Luyendyk Jr. or any of the other bachelors) has been on every single episode since 2002. Chris Harrison has never failed to drop off a date card or let us know when it will be the most dramatic season ever. And you would think that someone with that kind of tenure would make a pretty legit paycheck — and you would be right, but his exact net worth isn't clear.
Forbes reported on the world's highest-paid TV hosts in November 2017. Phil McGraw (aka Dr. Phil) tops the chart with $79 million. He's followed by Ellen DeGeneres at $77 million and Ryan Seacrest at $58 million. So where does Harrison fall? Well, he didn't make the list. It only covered hosts who made at least $15 million during a calendar year.
Various news outlets have pointed to a 2011 TV Guide article saying that Harrison makes $60,000 per episode. However, that article has gone MIA. Typically there are 10 episodes of The Bachelor and The Bachelorette (sometimes just nine for the latter), as well as "The Women (or Men) Tell All", finale, and "After the Finale Rose" episodes. One season of each show every year, so if that number is true, that's an estimated $1,560,000 in a year. We wouldn't be surprised if that number shot up with the success of the shows!
But the franchise doesn't stop there. Harrison also has a few seasons of Bachelor in Paradise and Bachelor Pad under his belt. And The Bachelor Winter Games kick off in February 2018. Yep, he's a busy guy!
Don't forget that helping 20- and 30-somethings find love isn't Harrison's only dig. He added host of Who Wants to Be a Millionaire? to his resume in 2015 and has been the host of Miss America since 2009. And we can only assume that those come with a nice salary, aside from the dapper suits.
Now that we have somewhat of an idea of Harrison's bank account, we can't help wondering . . . who picks up the bill when TV hosts go out together? Does Phil Keoghan from The Amazing Race pay for dinner, or do they expect Jeff Probst from Survivor to? What about Tom Bergeron from Dancing with the Stars? But that's a conversation for another article. . .