What Is Commonwealth Day?
The Royals Just Attended Commonwealth Day, but What Exactly Is It?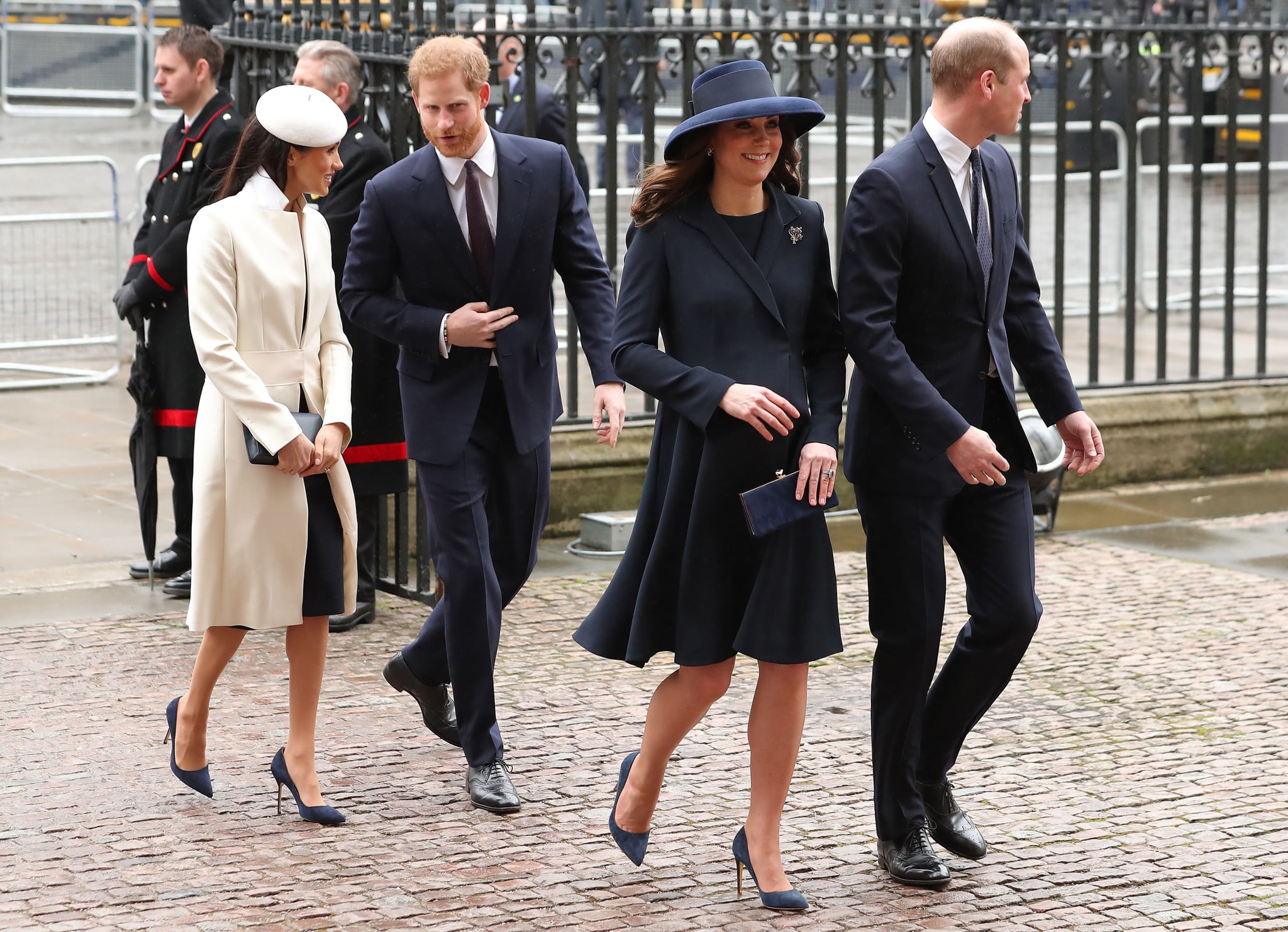 The fab four just reunited for an important event, and this time they were joined by Queen Elizabeth II. On Monday, the royal family attended the Commonwealth Day service at Westminster Abbey in London. If you're wondering what the day actually celebrates, here's everything you need to know.
What It Stands For
Commonwealth Day brings people together from countries in Africa, Europe, Asia, the Caribbean and Americas, and the Pacific, overall comprising of 53 countries. On this special occasion, Queen Elizabeth II (who is Head of the Commonwealth) and senior members of the royal family attend a multi-faith ceremony at Westminster Abbey in London, along with representatives of each country. The theme of this year's Commonwealth Day is "Towards a Common Future," and it will build upon the 2017 theme of "A Peace-Building Commonwealth."
The aim of the day is to "celebrate the vast diversity, strong unity, and uplifting values that define the Commonwealth." Schools also participate in the celebrations with special assemblies, ceremonies, along with other events, and the day has even been declared a public holiday in some countries.
Commonwealth Games
Every four years, the royals are also involved in the Commonwealth Games, an international multi-sport event which involves athletes from the Commonwealth of Nations. This year, the event will be taking place from April 4 to 15 in Australia. Although, Kate will likely be absent from the occasion altogether (she is due to give birth to royal baby No. 3 in April), we're hoping Meghan Markle and Prince Harry will make an appearance.