What Does Amal Clooney Do?
6 Milestones From Amal Clooney's Career That Prove She's a Legal Queen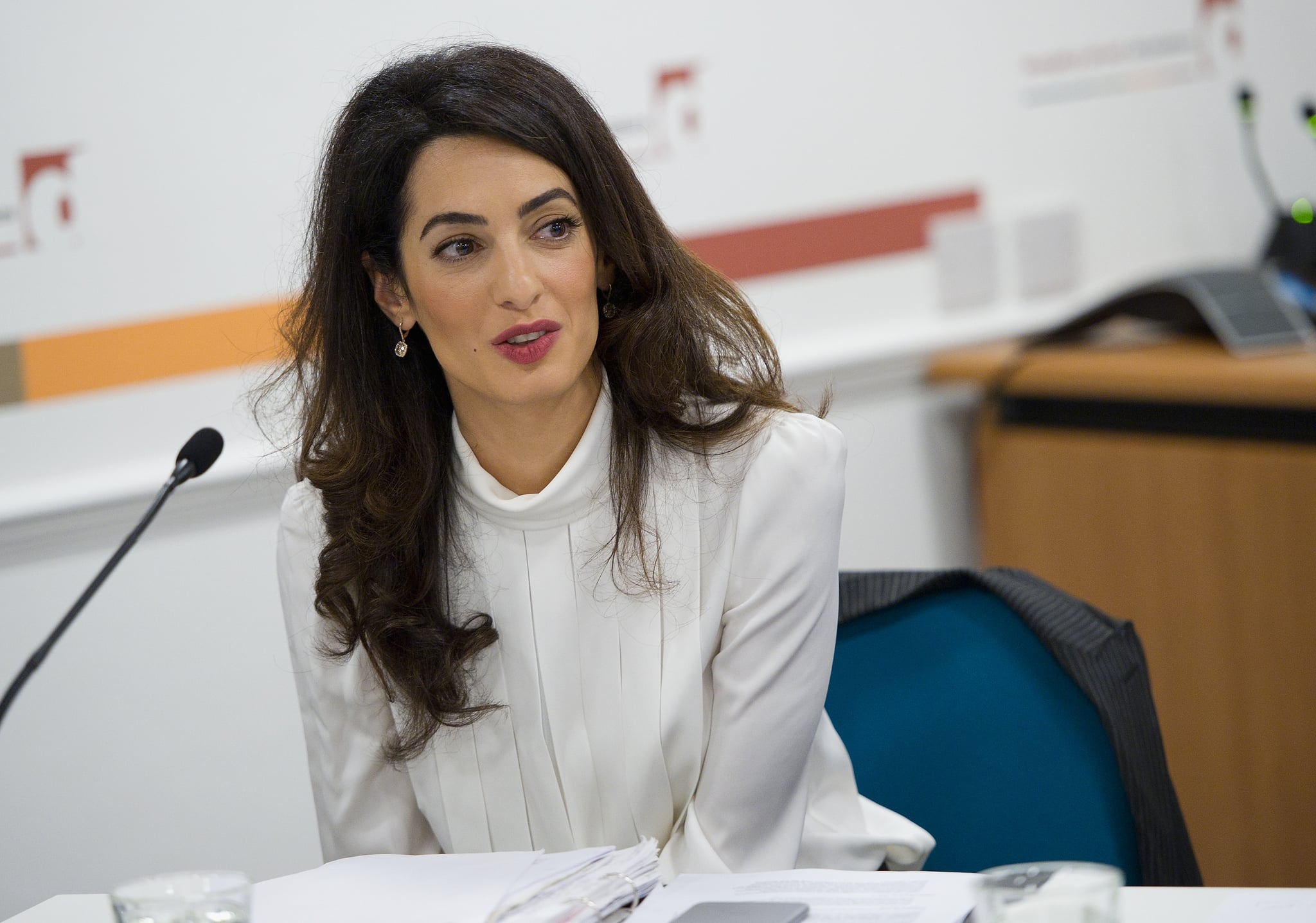 While walking inside the U.N. to deliver a passionate address persuading member states to take appropriate legal action to stop ISIS, Amal Clooney was photographed by the paparazzi. It didn't take long before the photos popped up online, but instead of seeing headlines accompanying the photos in praise of her speech, the attention was aimed primarily at her baby bump. Like Tina Fey did at the Golden Globes in 2015, many came to Amal's defense by citing her extensive list of impressive accomplishments as a way of saying, hey, there's a lot more to her than simply a pregnant stomach.
Since 2010, the 39-year-old barrister has worked for Britain's Doughty Street Chambers, where she's specialized in international criminal law, public international law, and human rights. Before that, she spent time as a defense attorney for one of the world's most well-respected law firms, Sullivan & Cromwell, in New York. We could go on and on about all of the incredible things Amal has done throughout her career, but in the interest of time, here's her highlight reel:
Image Source: Getty / Eamonn M. McCormack