What Does Prince Harry Do?
3 Reasons We'll Be Seeing More of Prince Harry in the Coming Years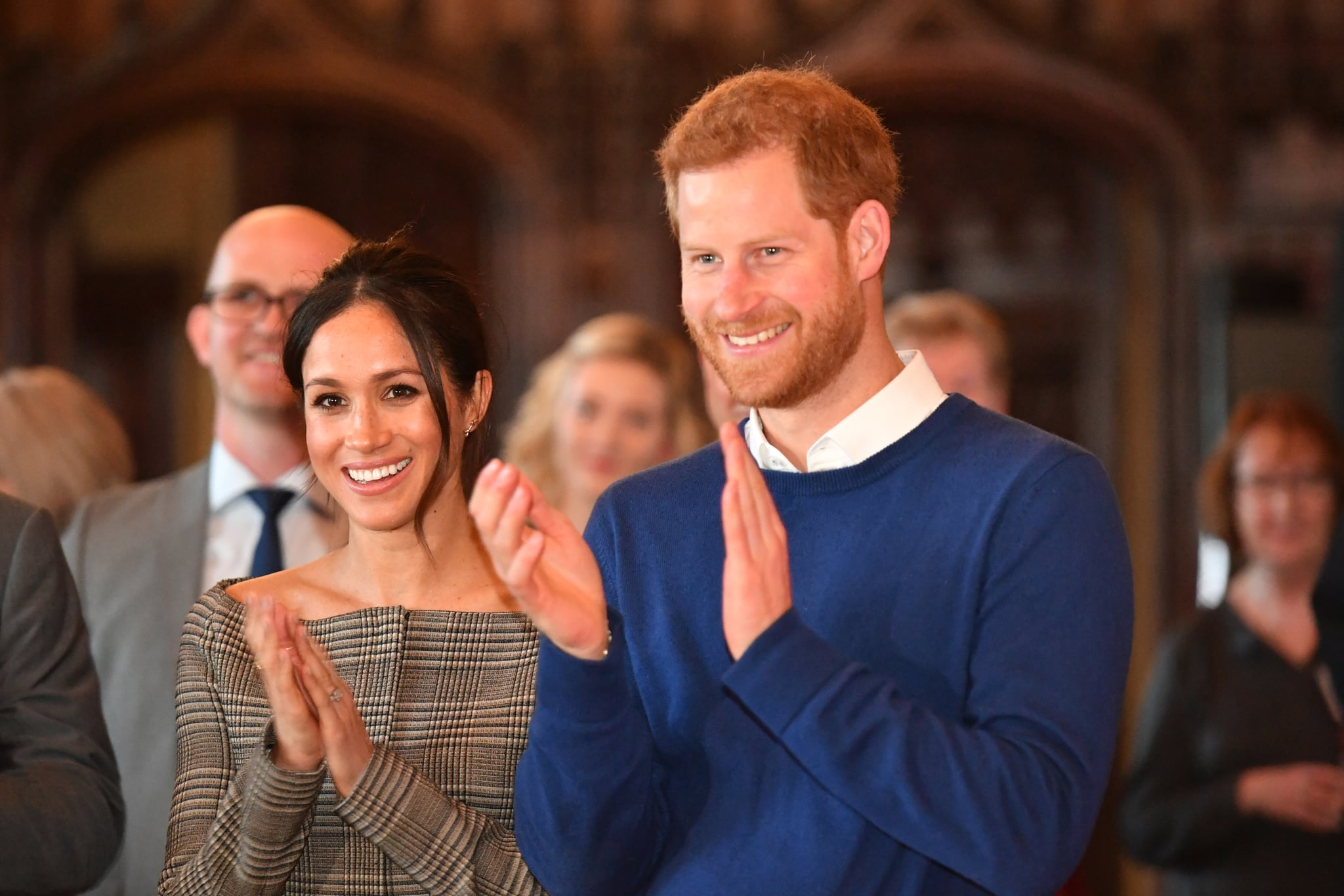 The royal family are many different things — sure, in lots of ways they are like any other family, but they are also an icon of national identity and history, as well as a business. They represent the UK overseas and recognize the achievements and struggles of those in their own country. They support charities, and they maintain royal traditions.
There needs to be continuity in order for the family to survive, and so one of the most important roles of a monarch or future monarch is to produce an heir and a "spare." That younger sibling is next in line to the throne after their elder brother or sister, and so until the elder starts having children, they are treated as such, but what comes after that?
Does anyone know what Princess Margaret's royal role was (apart from being fabulous, naturally)? How about Prince Andrew's? In their youth, the two royals were among the most glamorous and famous people in the world. Yet as they moved into senior positions within the royal family, they both seemed to lose their public attention.
Prince Harry is the latest member of the family to be in the age-old position of being bumped further and further down the line of succession with the birth of every new niece and nephew, but the big difference between Harry and his great-aunt Margaret and uncle Andrew seems to be that Harry has been preparing for this time for many years, and he sees his future clearly. Thanks to guidance and support from his family and a few trusted mentors, Harry has spent the past 10 years mapping out the role he will develop further for the rest of his life, and he will continue to split his charity work into three main areas: veterans, those affected by HIV/AIDS, and conservation.
1. Veteran Support
His affinity with the military started very young, and Harry spent 10 years in the armed forces, twice serving on the front line in Afghanistan. It is a career that nurtured and shaped him into the man he is today and led him to set up the Invictus Games, which is in its fourth year and will be held in Sydney in October. The prince is also involved with numerous other military-related charities and has received a humanitarian award from former Secretary of State Colin Powell for his work in this field.
2. HIV/AIDS Awareness
Harry first visited the African country of Lesotho in 2004, and two years later he set up the charity Sentebale to help the young people there who were affected by HIV/AIDS. He also took a ground-breaking live HIV test in 2016 to break down the stigma of getting tested, after which the demand for tests increased five-fold.
3. Nature Conservation
After first visiting Africa in 1997 when he was 13 years old, Harry fell in love with the continent. He returned to South Africa many times when he was dating Zimbabwean student Chelsy Davy; he vacationed in Botswana, Mozambique, and Namibia; and over the years he has undertaken conservation work in Kenya, Botswana, Namibia, Tanzania, and South Africa. Harry is also patron of African Parks and Rhino Conservation Botswana.
With the woman he loves by his side, it seems that Harry is finally comfortable in his royal role. Over the next few decades, he and Meghan Markle will be important members of the family. However, even when George, Charlotte, and the new Cambridge baby come of age and start undertaking their own engagements, Harry will continue with his work because he has found where his passions lie.