What Happened to Carrie Underwood's Face?
Everything We Know About Carrie Underwood's "Freak Accident" and Her Recovery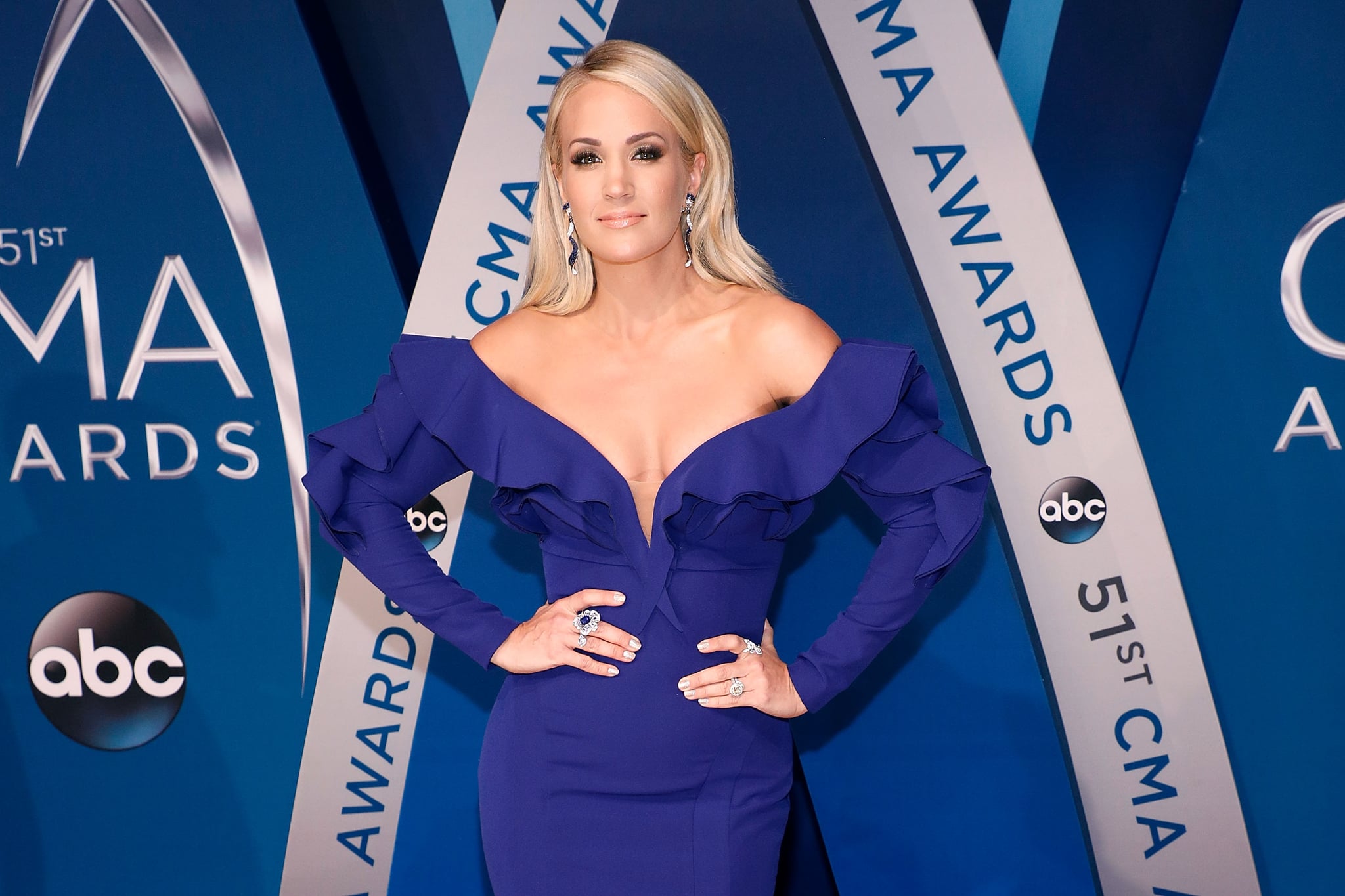 Carrie Underwood will be making her return to the spotlight at this Sunday's ACM Awards after suffering a major fall back in November 2017, and we could not be more excited! A week after hosting and performing at the 2017 CMA Awards, the 35-year-old country singer suffered a fall on the steps outside of her home, leaving her needing wrist surgery and several stitches to her face.
In a note to her fan club members in January, Carrie revealed that there was "also another part of the story that I haven't been ready to talk about since I have still been living it and there has been much uncertainty as to how things will end up."
"It's crazy how a freak random accident can change your life," she continued. "In addition to breaking my wrist, I somehow managed to injure my face as well. I'll spare you the gruesome details, but when I came out of surgery the night of my fall, the doctor told Mike [Carrie's husband] that he had put between 40 and 50 stitches in. I honestly don't know how things are going to end up but I do know this: I am grateful. I am grateful that it wasn't much, much worse. And I am grateful for the people in my life that have been there every step of the way."
However, after taking a step away from the public eye to recover, Carrie says she's finally feeling "pretty darn good." On April 10, the singer penned a letter to her fans on her fan club site, saying that her wrist and face are almost all healed.
"My wrist is almost back to normal, about 90 [percent] there . . . and the docs say that last 10 [percent] will come in time. And my face has been healing pretty nicely as well," Carrie wrote. "I definitely feel more like myself than I have in a while. One of the silver linings for me in this healing process is the time I've gotten to spend with Mike and Isaiah [her 3-year-old son]. I've been calling it 'forced relaxation.'"
Carrie also revealed that she's been in the studio working on new music and even has a new album on the way! As if that wasn't exciting enough, she released her new single, "Cry Pretty," earlier this week, and she'll be performing it for the first time ever live at the ACM Awards this Sunday. Get ready, because Carrie is officially back, y'all!