What Is It Like to Meet Beyonce?
The 1 Thing Beyoncé Told Me That I'll Never Forget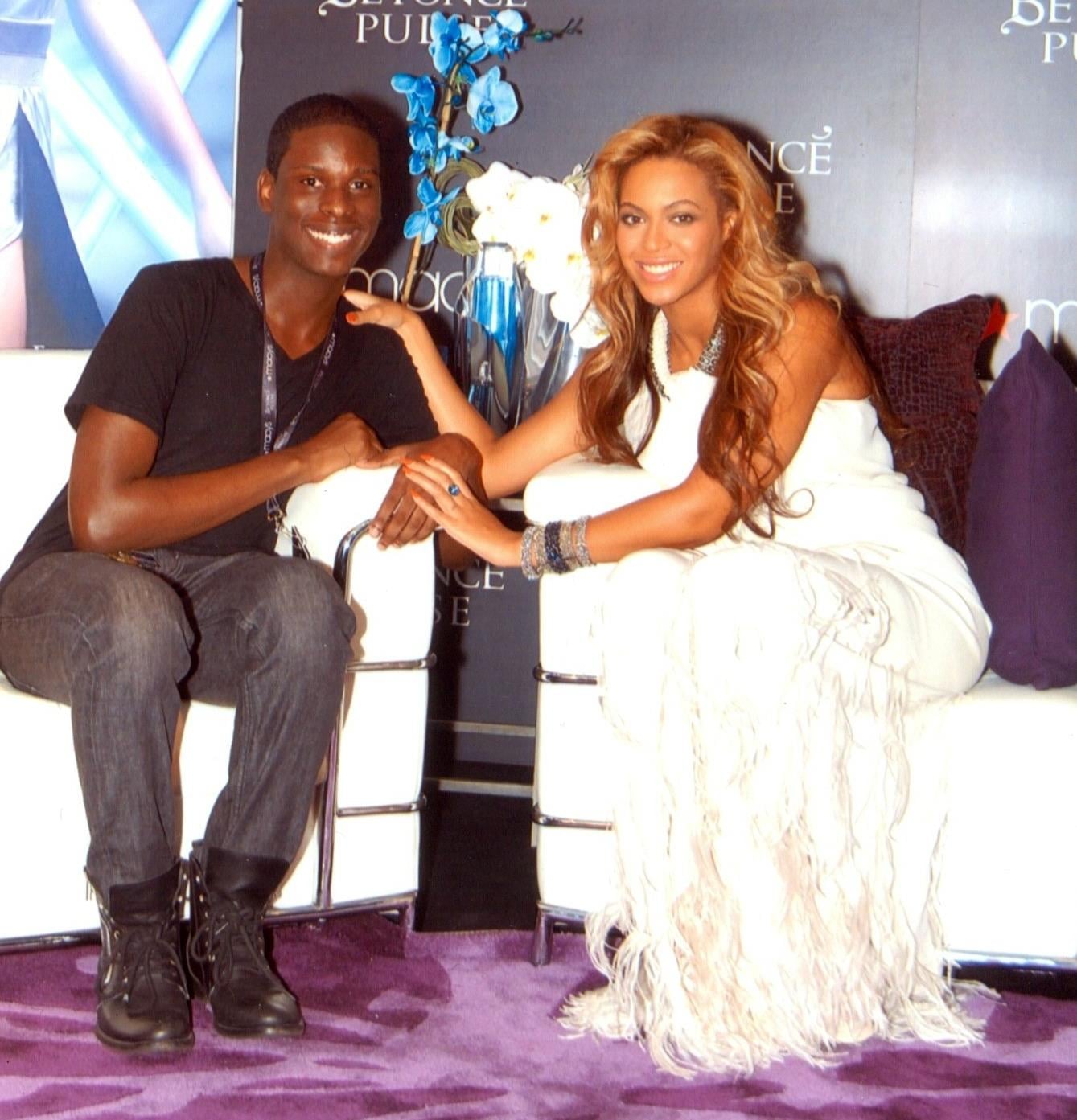 "No kissing Beyoncé." Those were the words I heard in my ear from Beyoncé's bodyguard, Julius, right before I stepped up to meet her in 2011; she was promoting her new fragrance launch at Macy's with a meet and greet for customers. I remember that entire day vividly. I had planned in my head what I would say once I finally got over the shock that I was actually speaking to the "Irreplaceable" singer. I even wrote a heartfelt letter to her, but after that polarizing warning, I decided not to give it to her — way to sober my nerves right before I meet my idol, Julius! To put things in context, this surreal moment was a dream five years in the making, and it was finally about to come true. My obsession with Beyoncé began in 2006. Of course I knew about the Destiny's Child ringleader long before then, but if I'm being honest, I wasn't the biggest fan. Then something happened — something magical. Something that proved to me that the power of music can really heal.
I was a freshman in high school at the time, struggling to adjust to a new environment, all while trying to find myself as a young, black, gay teenager. I had experienced a lot of bullying in junior high school and I feared a repeat. It was a rough transition for me. I isolated myself from my friends and started cutting classes, which caused my grades dropped to an all-time low. I was on the verge of dropping out — and then I discovered "Déjà Vu," a song from Beyonce's sophomore album B'Day. There was something about this project, full of aggressive and confident up-tempo tracks, that made me feel better. I remember playing it over and over because of the feeling it gave me. I wanted to know more about the woman behind the music that was powerful enough to make me happy even in my saddest times.
It was Beyoncé's music that pulled me out of that darkness. Her voice was my beacon of light. Her ferociousness made me feel confident in myself. It was a huge turning point for me. As I got to know more about her, watching her work ethic inspired and motivated me to pursue my goals of becoming a writer, and not to give up. I started going back to class and picking my grades up. And I graduated from high school with amazing honors.
I remember walking over to meet Beyoncé that warm September day at Macy's. My mind was racing, because I wanted to get out everything I felt in my heart in just the few seconds I had. I sat down next to her, and the first thing I said to her was, "You don't know how much you mean to me." I could feel the tears well up in my eyes as I told her how much she inspired me. I started shaking, and Beyoncé did what any mom would do — she was pregnant at the time with Blue Ivy! — she reached over and rubbed my shoulder and my hand as I spoke to her, trying to calm me down. I gazed into her honey brown eyes, and the more I spoke my love for her, I could tell she was listening intently. Before I could burst out into tears, I heard the photographer say "Smile for Beyoncé!" We turned towards the camera, and he took the picture. That was it. My moment, which felt like eternity in my head, only lasted about two minutes. But I wasn't ready to leave just yet.
I extended my arm out, and Beyoncé put her hand into mine. I told her, "I hope you now know how much I appreciate you." Bey smiled and replied, "Aww, you are SO cute!" (I'm pretty sure I died in that moment, but I managed to walk away somehow). I walked outside of Macy's feeling like I was on a cloud, when a reporter from the New York Daily News came up to me and asked me about my experience. I told him everything, and my story about Beyoncé ended up in the newspaper.
Many people love Beyoncé because she's beautiful, or because of her fierceness, or her flawless dance moves — but my admiration to Bey runs deeper than that. Her music pulled me back from the brink of self destruction, and I will forever be thankful. It's not often that people get to meet their idols and I understand how incredibly lucky I am to have spent that short but sweet moment with Queen Bey — the one that I'll always cherish.