What It Was Like For Meghan Markle to Meet the Royal Family
How Everyone From the Queen to the Corgis Warmly Accepted Meghan Markle Into the Royal Family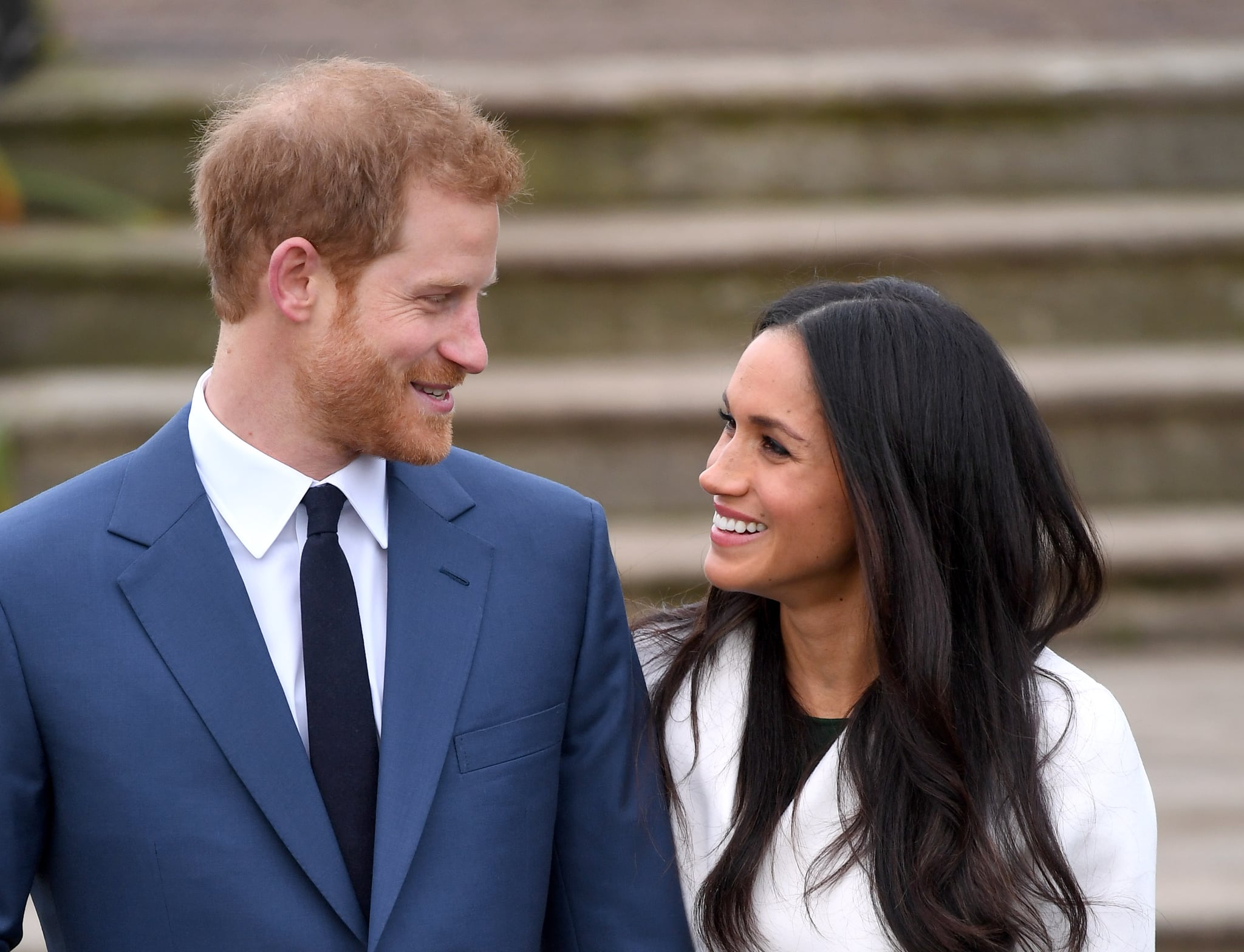 In case you missed it, Prince Harry and Meghan Markle are officially engaged! While the rest of the world is understandably excited and everyone's still swooning over the precious engagement shoot, Prince Harry's family has had possibly the sweetest reactions of all.
Harry and Meghan are ready to talk publicly about their groundbreaking engagement, and in a BBC interview, the couple shared what it was like welcoming Meghan to the family, and they had nothing but sweet things to say.
Prince Harry on introducing Meghan to his brother, Prince William: "It was exciting! I'd been seeing her for a period of time when I literally didn't tell anybody at all, and then William was longing to meet her, and so was Catherine. They're our neighbors, so we've managed to get that in quite a few times now. Catherine's been absolutely amazing, as has William as well, you know, a fantastic support."
Prince Harry on introducing Meghan to his father, Prince Charles: "My father, we've had a handful of teas and meetings and all sorts of gatherings over at his place as well. The family together have been absolutely solid support."
On Meghan meeting Queen Elizabeth's adorable Corgis: "The Corgis took to you straight away," Harry said. "Spent the last 33 years being barked at, this one walks in, absolutely nothing!" "Just laying on my feet during tea, it was very sweet," Meghan added.
Meghan on meeting Queen Elizabeth II: "To be able to meet her through his lens, not just with his honor and respect for her as the monarch, but the love that he has for her as his grandmother. All of those layers have been so important for me so that when I met her I had such a deep understanding and of course incredible respect for being able to have that time with her . . . She's an incredible woman."
While Prince Harry and Meghan Markle's relationship has been kept relatively under the radar, it seems like Meghan has received the warmest royal welcoming from her new family.
— Additional reporting by Gemma Cartwright
Image Source: Getty / Karwai Tang