What Is Meghan Markle's Relationship With Her Mom Like?
Like Mother, Like Daughter: The Special Traits Meghan Markle Shares With Her Mom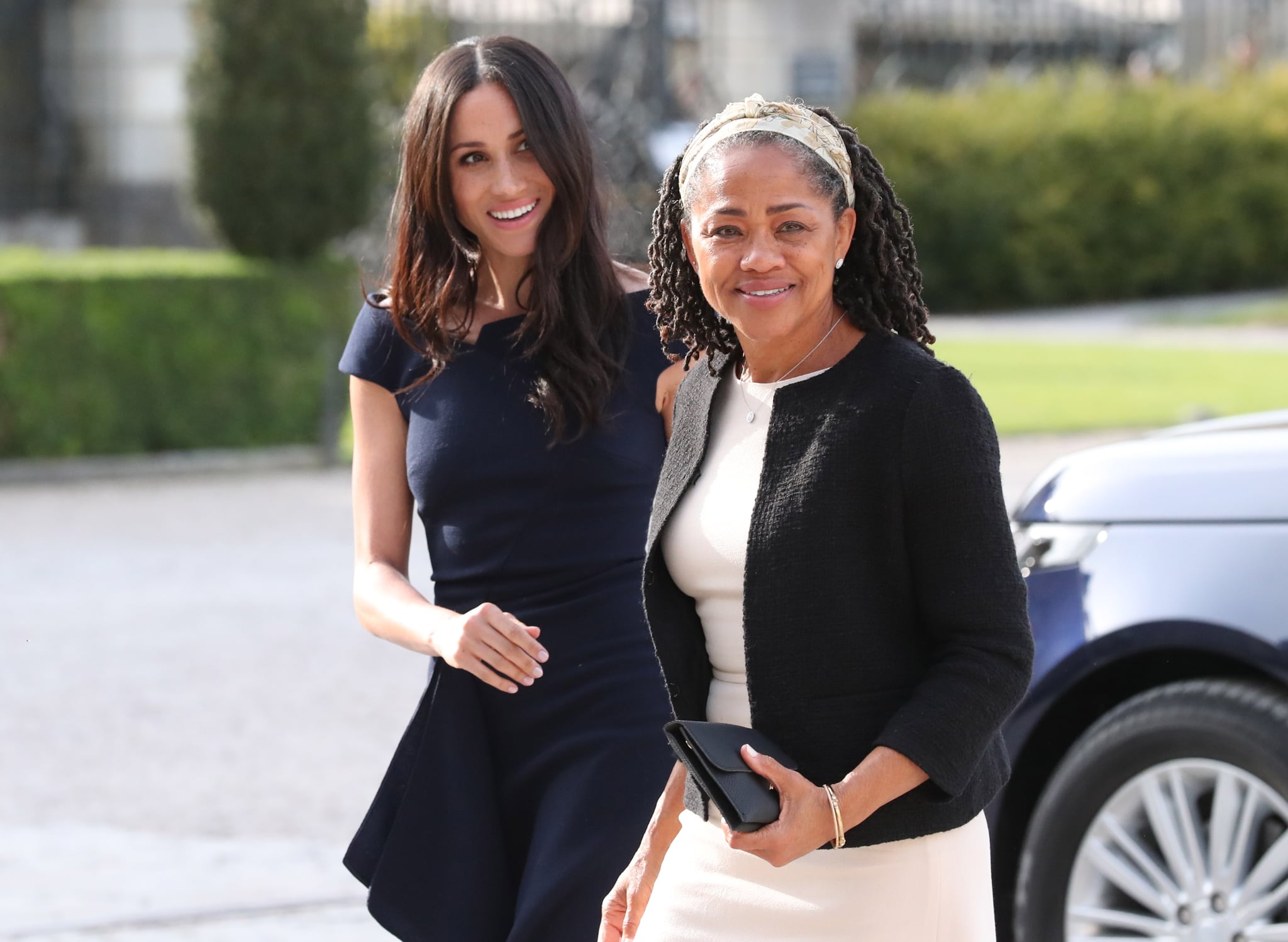 Meghan Markle and her mom, Doria Ragland, are living proof that the apple does not fall far from the tree. The two share such a close bond that Meghan actually "draws a lot of her strength from her mother." According to Meghan's close friend and makeup artist Daniel Martin, "Doria is classy, chic, and confident, but not unapproachable," and, "Meghan gets a lot of that from her mother."
Doria was the only member of Meghan's immediate family who attended the royal wedding, and these characteristics were clear to those who attended the wedding. "[Doria] has a softness, but I detected a steely core to her," a royal family friend told People. "She has come through a hell of a lot. She was lovely to talk to and bursting with pride."
During the wedding reception, Meghan delivered a speech in which she praised her new husband, Prince Harry, but she also gave her mom a sweet shout-out. "She thanked her mother, not just for being there today, but for being there her entire life. I'm not sure what she said, if anything, about Thomas Markle," royal expert Katie Nicholl told ET. Aw!