What Oscars Has Whoopi Goldberg Won?
Whoopi Goldberg is One of the Few EGOT Winners at the 2018 Oscars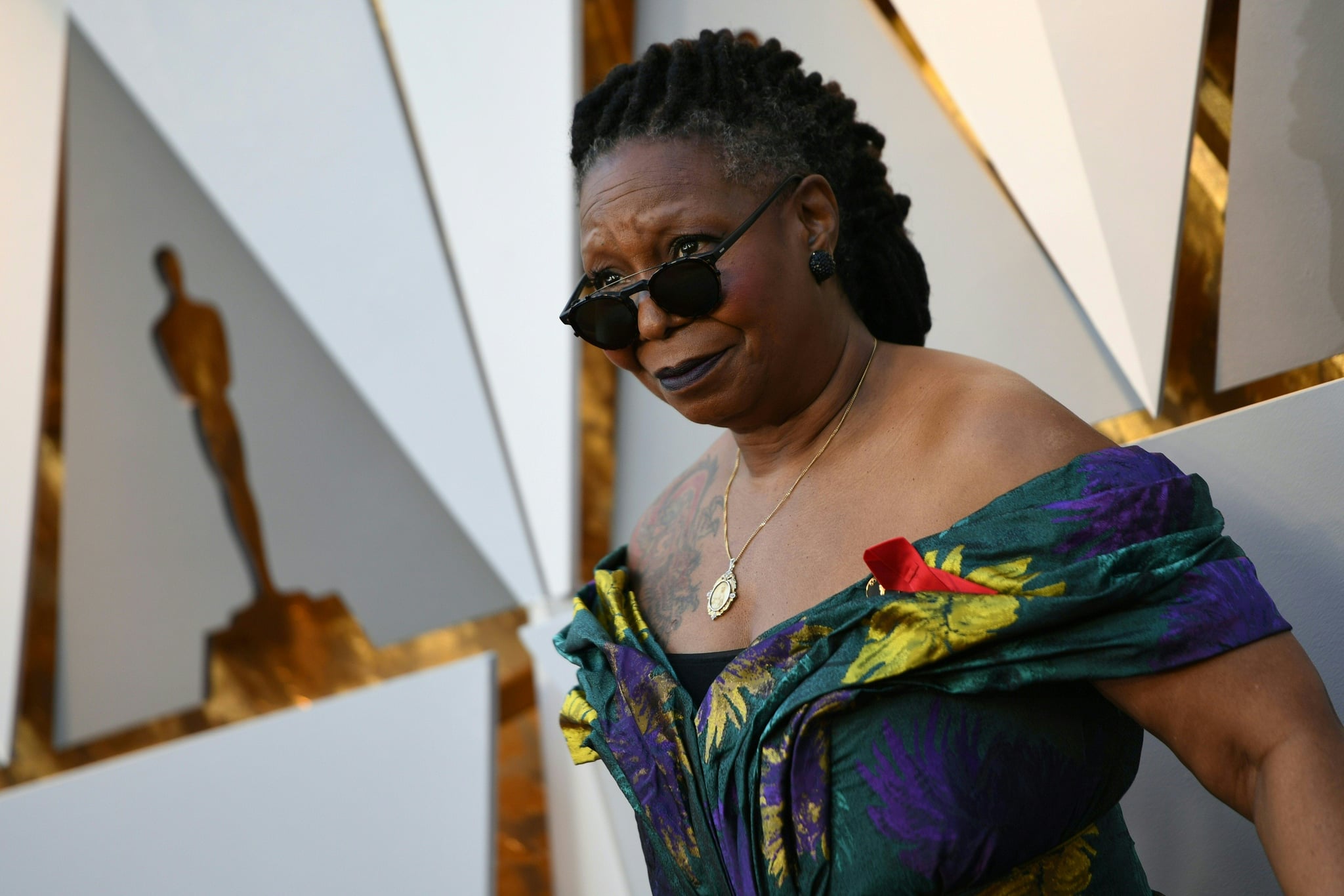 Alongside legendary actress Rita Moreno, there's another person at the 2018 Academy Awards who's won an Emmy, Grammy, Oscar, and Tony Award in their lifetime: the one and only Whoopi Goldberg. With over one hundred movies and TV appearances under her belt, the well-renowned actress who can juggle drama and comedy like no one's business was first nominated for an Oscar for best actress for her role as Celie in The Color Purple back in 1985, for which she had won a Golden Globe.
Her first (and only) Oscar win didn't come until she starred in 1990's Ghost alongside Patrick Swayze and Demi Moore, for which she received the award for best supporting actress. In turn, she became the second black woman to ever win an Oscar and the first to receive more than one nomination, earning herself the title of a trailblazer for black actresses everywhere. Although Goldberg hasn't been back as a nominee, she's hosted the show four times, which is a huge feat in and of itself, and has enthusiastically voiced her support for Jordan Peele's Get Out on the 2018 red carpet. She may not actively be doing many movies now, but we can enjoy her scintillating discussions on ABC's The View!