What Will the Third Royal Baby Name Be?
OK, We May Have Just Cracked the Code to Naming Will and Kate's New Baby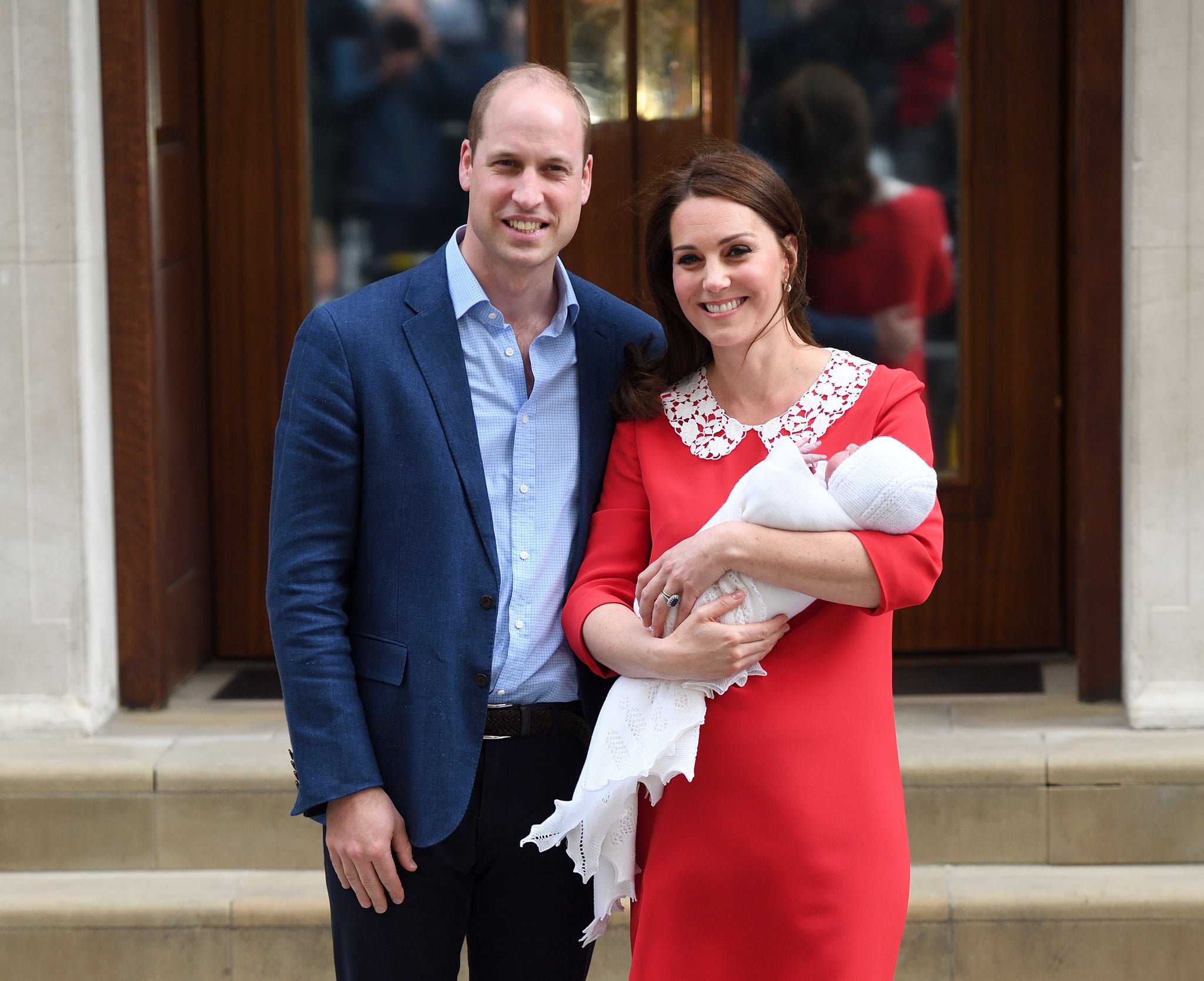 What will the royal baby name be? We likely have to wait until Wednesday to find out what Prince William and Kate Middleton will name their newborn third child. But their past choices provide clues. The names of both Prince George and Princess Charlotte follow a specific formula. They include three names in total. Each name honors at least one member of the royal family. And some also do double duty, honoring a member of the Middleton family, too. Let's dissect them now:
George Alexander Louis
George is a middle name of Prince Charles and was the regal name of the queen's father.
Alexander is the masculine form of the queen's middle name, Alexandra.
Louis is William's middle name. It is also the name of the late Louis Mountbatten, Prince Philip's beloved uncle (who features prominently in The Crown).
Charlotte Elizabeth Diana
Charlotte honors both Prince Charles and Carole, Kate's mom, since Carole is also a female version of Charles. It is also Pippa's middle name.
Elizabeth obviously honors the queen, but is also Carole's and Kate Middleton's middle name.
Diana honors William's mother.
If baby number three follows the same pattern, then we can assume Will and Kate will use the names of their immediate family for inspiration. Looking at their full names, we can spot some male names that have not been used yet. They are bolded below:
Catherine Elizabeth
Philippa Charlotte
James William
Michael Francis
Carole Elizabeth
Elizabeth Alexandra Mary
Philip
Charles Philip Arthur George
Diana Frances
Henry Charles Arthur David
William Arthur Philip Louis
Notice that Arthur, Philip, and William, would have the added bonus of honoring more than one family member. Let's count Francis as a double-dipper too, since it is Kate's father's middle name and Princess Diana's middle name in the female form. Same goes with Philip, which would also be a nod to Pippa (real name Philippa).
With this in mind, let's rank the names based on which would honor the most people and is most likely:
Arthur: would honor Prince William, Prince Harry, and Prince Charles. We also know that Prince Charles wanted to use Arthur for William, but Princess Diana thought it was too old.
Philip: would honor Prince Philip, Prince William, Prince Charles, and Pippa. While this technically would honor more people, it's unlikely they would chose Philip as a first name while Prince Philip is still alive.
William: would honor Prince William and James Middleton. Both Charles and William have their father's name as a middle name, so we shouldn't be surprised to see William in there somewhere.
Francis: would honor Michael Middleton and Princess Diana.
Henry: would honor Prince Harry. They could avoid confusion by actually calling him Henry.
Michael: would honor Kate's father. While Will and Kate have yet to choose a name that honors only a Middleton, perhaps the third child is their chance.
David: would honor Prince Harry but is probably an unlikely choice since David was the name of the queen's uncle who abdicated the thrown in scandal.
Using this formula, the best bet is Arthur Philip William.
Image Source: Getty / Karwai Tang