What Is Trooping the Colour?
What Is Trooping the Colour, Anyway? All the Details on the Significant Ceremony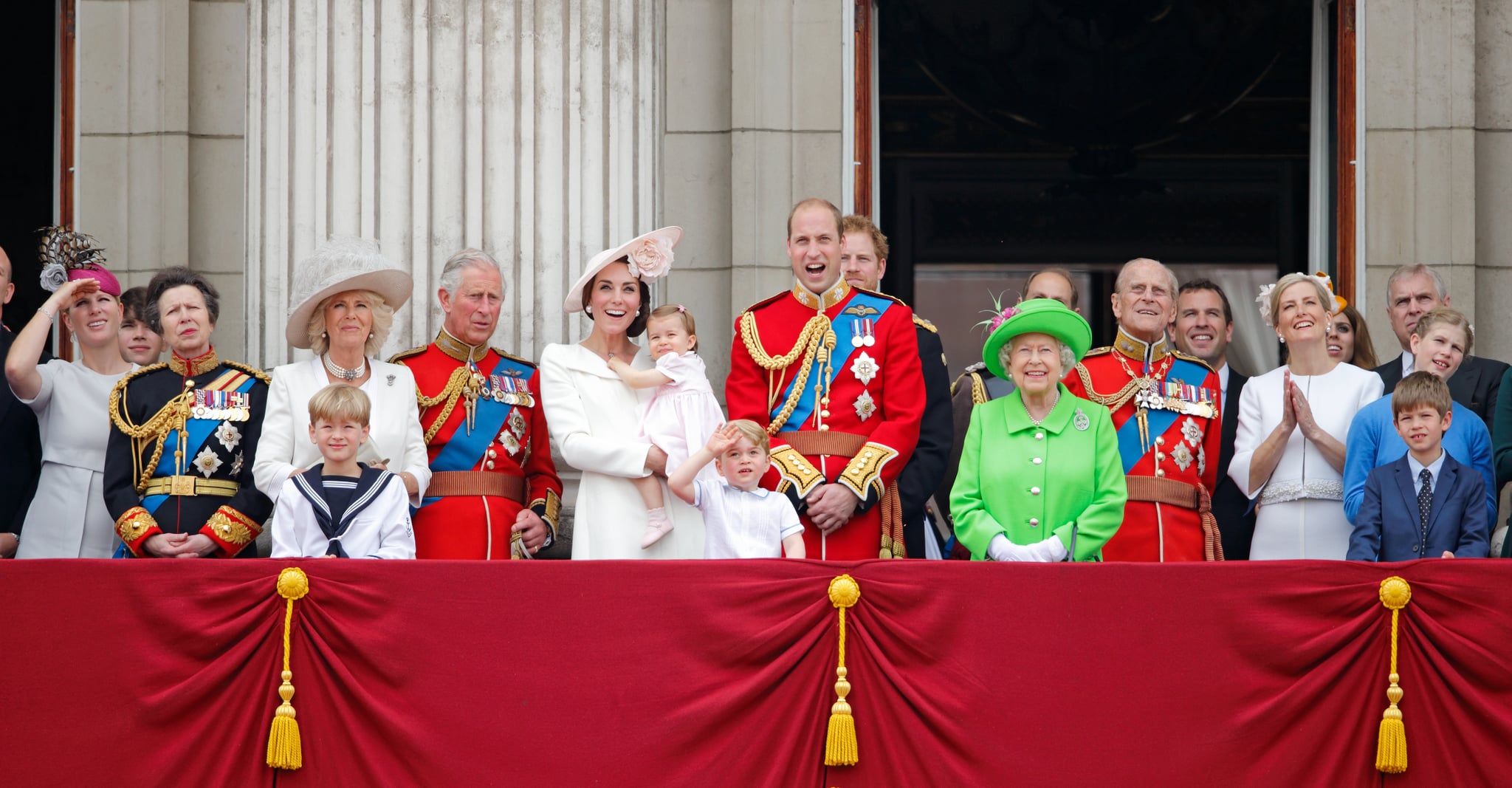 It's that time of year again . . . When Prince William can be seen wearing a giant furry hat while riding a horse, the Windsor women dust of their prettiest sorbet shades, and we get a glimpse of how even more gorgeous Prince George and Princess Charlotte have become since we last saw them. Yes, it's time for Trooping the Colour! But what does it all mean?
Trooping the Colour started out purely as a military parade, and is believed to have originated in the 17th century during the reign of Charles II. On a battlefield the different regiments of the British Army had their own colors, and so parading them was a way of familiarising themselves with these specific colors of each others units.
There had always been a parade to mark the sovereign's birthday, but George II's birthday was in cold, wet November, so in 1748 he decided to combine this parade with Trooping the Colour, and it now always takes place on one Saturday in June, since the weather should (in theory) be better in the summer. A weekend date means more members of the public will be able to attend. Participants include 1,400 officers, 200 horses and 400 musicians, and there are two rehearsals in the run-up to the big day. The route runs from Buckingham Palace along The Mall to Horse Guards Parade, and then back down The Mall to the palace.
Proceedings begin when the queen leaves Buckingham Palace at 10 a.m. She used to ride on horseback, but she now travels in a carriage; however Prince Charles, Prince William, and Princess Anne all still ride on horseback behind her, followed by other members of the family in carriages. The queen then receives the Royal salute and inspects the troops, before the Regimental Colour (flag) is carried down the ranks. She and the rest of the family then make their way back to Buckingham Palace, where they make their annual appearance on the palace balcony. They watch a flyover by the Royal Air Force, and a 41 gun salute is fired.
Members of the family invited include the queen's nieces, nephews, cousins and their descendants, as well as all of her own children and grandchildren – and now her great-grandchildren. Royal offspring are often very young when they make their first appearance at Trooping the Colour. Prince William made his first appearance aged two in 1984, and Prince George was just a month away from his second birthday in 2015, but baby siblings tend to be even younger. Princess Charlotte was 13 months old when she made her debut last year, and Prince Harry was aged just nine months when he first popped up in 1985.