What You Need to Know About Harvey Weinstein
What You Need to Know About Harvey Weinstein and the Disturbing Allegations Against Him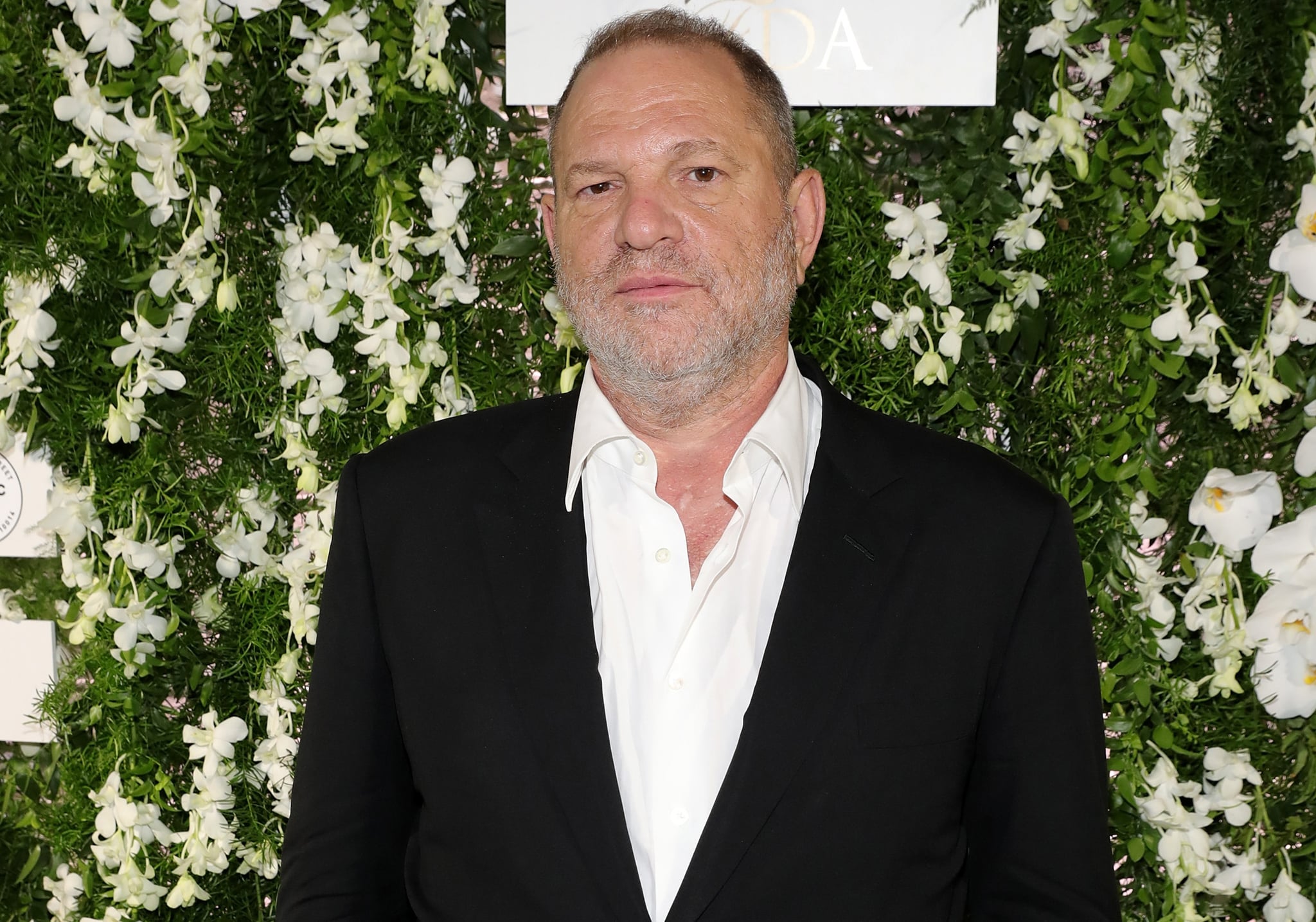 Harvey Weinstein is facing some major allegations after The New York Times published a disturbing report detailing multiple sexual harassment complaints against him on Thursday. The publication conducted an investigation through emails, legal records, interviews, and former employees, and the claims date back nearly three decades. According to the report, the Hollywood producer has reached at least eight settlements with women over allegations including unwanted physical contact and sexual harassment. Weinstein has since released a public apology and his attorney, Lisa Bloom, also released a statement of her own, saying Weinstein had "acknowledged mistakes" and was "going to therapy." Here's what you should know about Weinstein and the claims against him.
Who Is Harvey Weinstein?
The 65-year-old is the cofounder of Miramax and producer of films such as Pulp Fiction, Good Will Hunting, and Shakespeare in Love and TV shows like Project Runway. In 2005, Weinstein started his own film company with his brother, Bob: The Weinstein Company.
Weinstein has been married to former model and Marchesa cofounder Georgina Chapman since December 2007, and they have two kids together, 7-year-old daughter India and 4-year-old son Dashiell. Weinstein also shares daughters, Lily, 22, Emma, 19, and Ruth, 14, with ex-wife Eve Chilton.
The Allegations
The New York Times published an exposé on Thursday, detailing allegations of sexual harassment from multiple women against the producer that date back nearly three decades. One of the women in question is actress Ashley Judd, who told the publication that Weinstein invited her back to a Beverly Hills hotel two decades ago for what she assumed was a business meeting. Instead, when Judd went up to Harvey's room, he allegedly greeted her in a bathrobe and asked if he could give her a massage or if she would rather watch him shower. "How do I get out of the room as fast as possible without alienating Harvey Weinstein?" Judd said, recalling the incident. "Women have been talking about Harvey amongst ourselves for a long time, and it's simply beyond time to have the conversation publicly." The New York Times also quoted a handful of Weinstein's former employees, who said his inappropriate behavior wasn't a secret.
According to the publication, Weinstein has reached "at least eight settlements with women," but Weinstein and his reps declined to comment on any of those alleged agreements. However, Weinstein's lawyer, Bloom, did say that Weinstein "denies many of the accusations as patently false."
His Apology
Weinstein released a statement to The New York Times that same day, in which he apologized for his behavior and announced that he would be taking a leave of absence to "deal with the issue head on." "I appreciate the way I've behaved with colleagues in the past has caused a lot of pain, and I sincerely apologize for it," he stated. "Though I'm trying to do better, I know I have a long way to go." While he didn't directly mention his wife or his kids, Weinstein did quote JAY-Z's 4:44 album, saying, "Jay Z wrote in 4:44 'I'm not the man I thought I was and I better be that man for my children.' The same is true for me. I want a second chance in the community but I know I've got work to do to earn it."
Weinstein's attorney, Charles J. Harder, told Page Six exclusively that Weinstein is planning to sue the Times for publishing "a story that is saturated with false and defamatory statements."
Image Source: Getty / Neilson Barnard