When Is Kate Middleton's Third Baby Due?
Why the Next Royal Baby Could Be Coming Sooner Than We All Think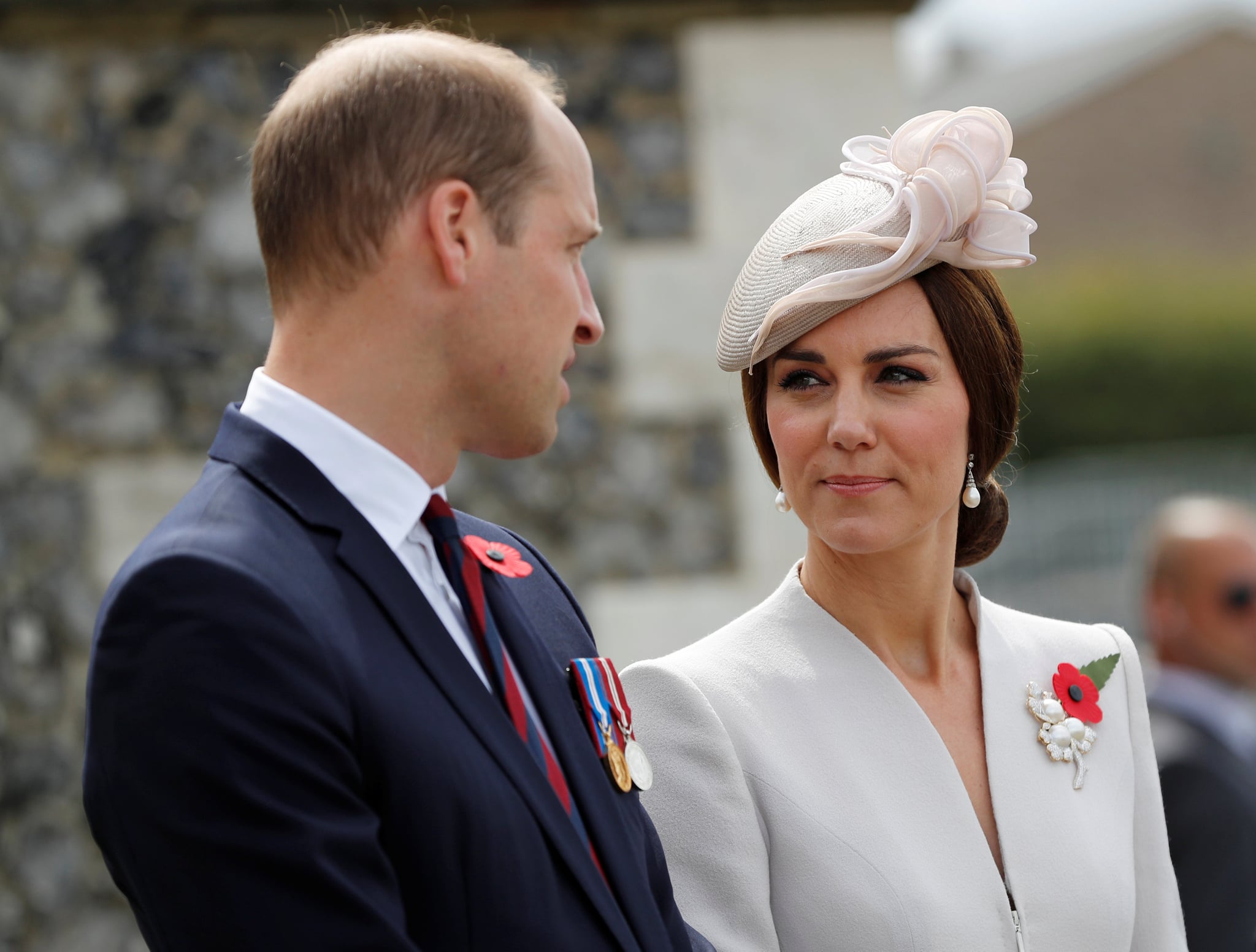 The British royal family is about to add another prince or princess to its lineage, but what do we really know about Kate Middleton's pregnancy this time around?
On Sept. 4, Kate and her husband, Prince William, formally announced that they are expecting baby number three. Ever since that moment, fans of the royal family have been wondering when Prince George (who is 4 years old) and Princess Charlotte (who is 2 years old) could be expecting their next sibling.
While the Duke and Duchess of Cambridge have always liked to keep their family life private, Prince William might've accidentally revealed that baby number three is closer than expected. After the official announcement was made in early September, many assumed that Kate was less than 12 weeks pregnant, which would mean the baby could arrive anytime between March and June 2018.
A few publications, on the other hand, were under the impression that the couple had waited until the recommended three-month mark to announce Kate's pregnancy, which would place the baby's due date sometime in April 2018.
Now, however, it seems like the future monarch might have revealed that the April date is wrong and that the couple's next child is due even earlier than that. During a visit with Spitalfields Crypt Trust — a charity that helps with addiction and homelessness in East London — Prince William hinted that his next child could be arriving sooner than people have guessed, according to The Guardian. William reportedly told a midwife on the site, "All the best with the midwifery, I may see you sooner than you think."
Prince William also answered a question from a member of the National Mental Health and Policing Conference in early September, saying, "It was a bit anxious to start with, but [we can] start celebrating this week," implying that Kate was at the 12-week mark before he gave his answer, suggesting that the baby is in fact due in March.
So there you have it. Kate is expecting her third child with William, and followers of the royal family are estimating that a March 2018 due date is the most likely situation for the next royal baby. If the baby comes a little late, perhaps April 2018 will in fact be when the little one arrives!