When Is Lorde Releasing Her Third Album?
Lorde Announces a Third Album Is "in the Oven" on Melodrama's Second Anniversary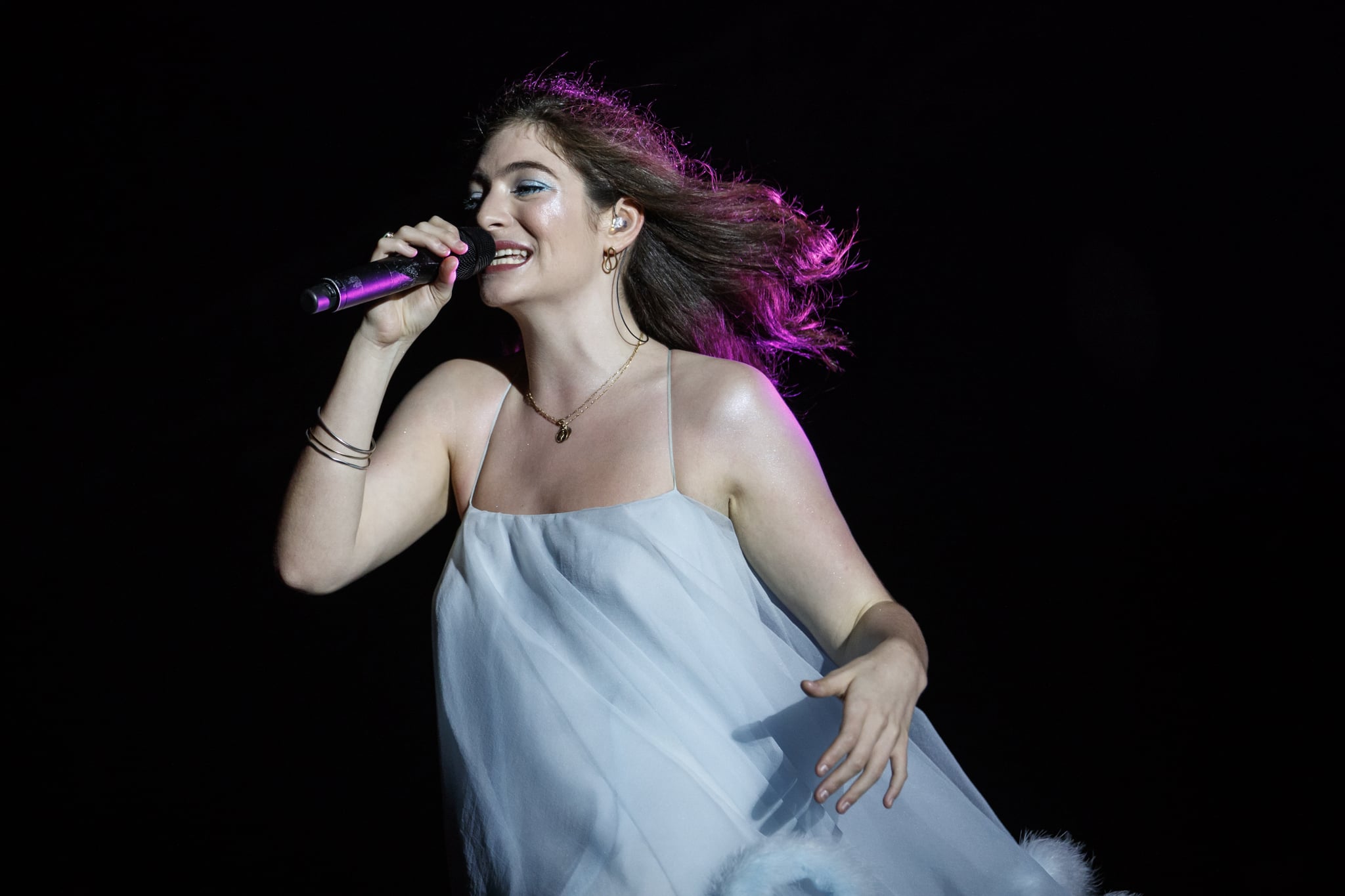 The other day I caught myself thinking about how much I needed a new song to gently weep to as I stare out of my humid covered window at the neon-lit city beyond, and apparently Lorde must've been listening. On the second anniversary of her second studio album, Melodrama, the 22-year-old singer announced that a third album is on the way!
In a screenshot posted to her Instagram Stories, the Kiwi pop star discussed how exhausting making an album can be but that she's so proud of what she's been able to accomplish in the music industry. "The day it came out I did a jigsaw puzzle all day in my hotel room in NY. I felt so emptied, I didn't really know yet that you make a record and get filled up, and then releasing it empties you . . . and slowly fills you up again."
Apparently a trip to Antarctica, learning how to cook, and discovering the secret to keeping plants alive has rejuvenated her creativity, and now a third studio album is "in the oven."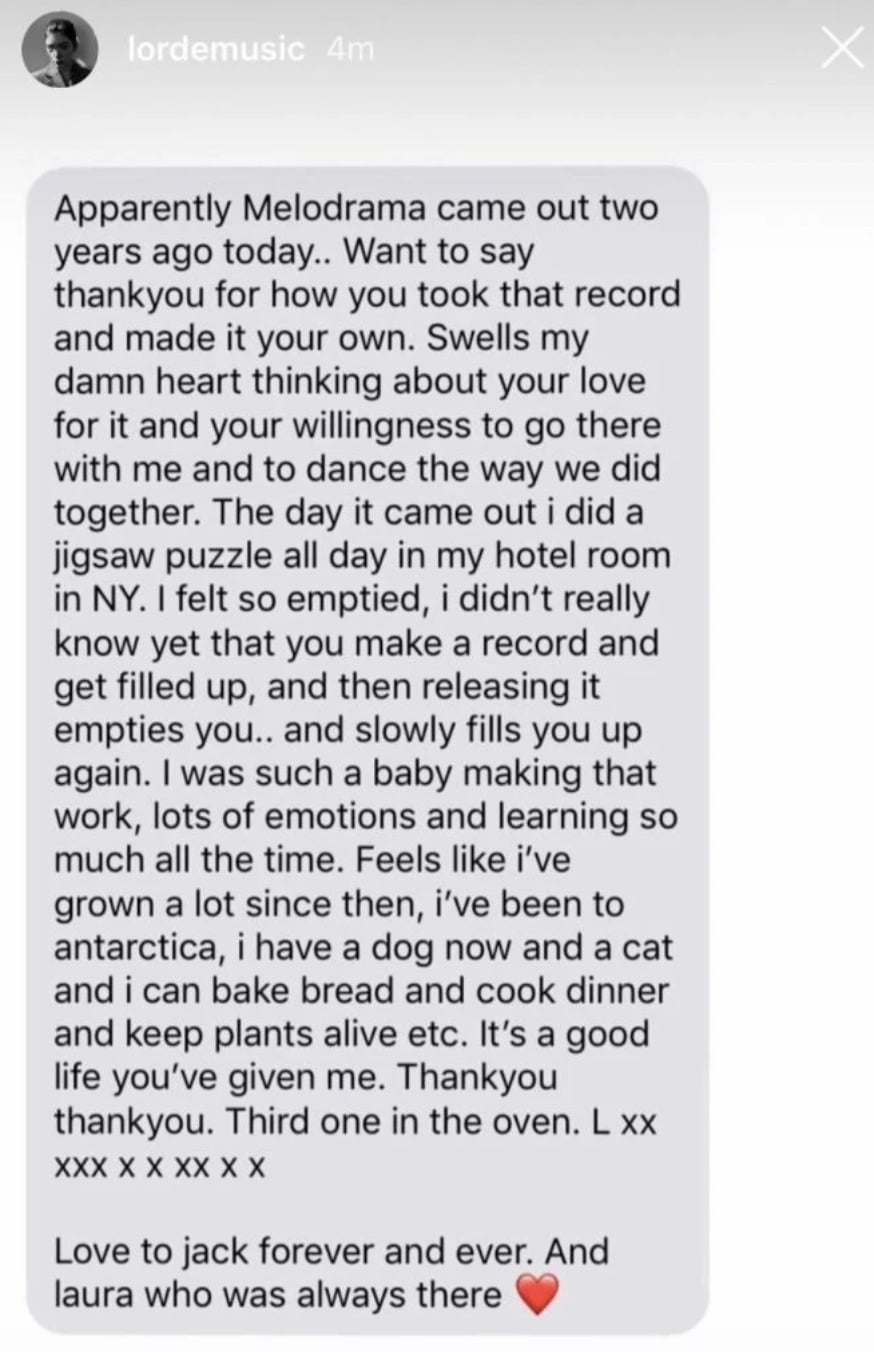 Since Lorde sent an email to fans in November 2018 explaining that she hadn't yet begun writing the follow-up to Melodrama, this is great news. Bring on the weepy bangers!