Where Did Prince Harry and Meghan Markle Honeymoon?
Prince Harry Is Still Playing Coy About His Honeymoon Location, and It's Royally Adorable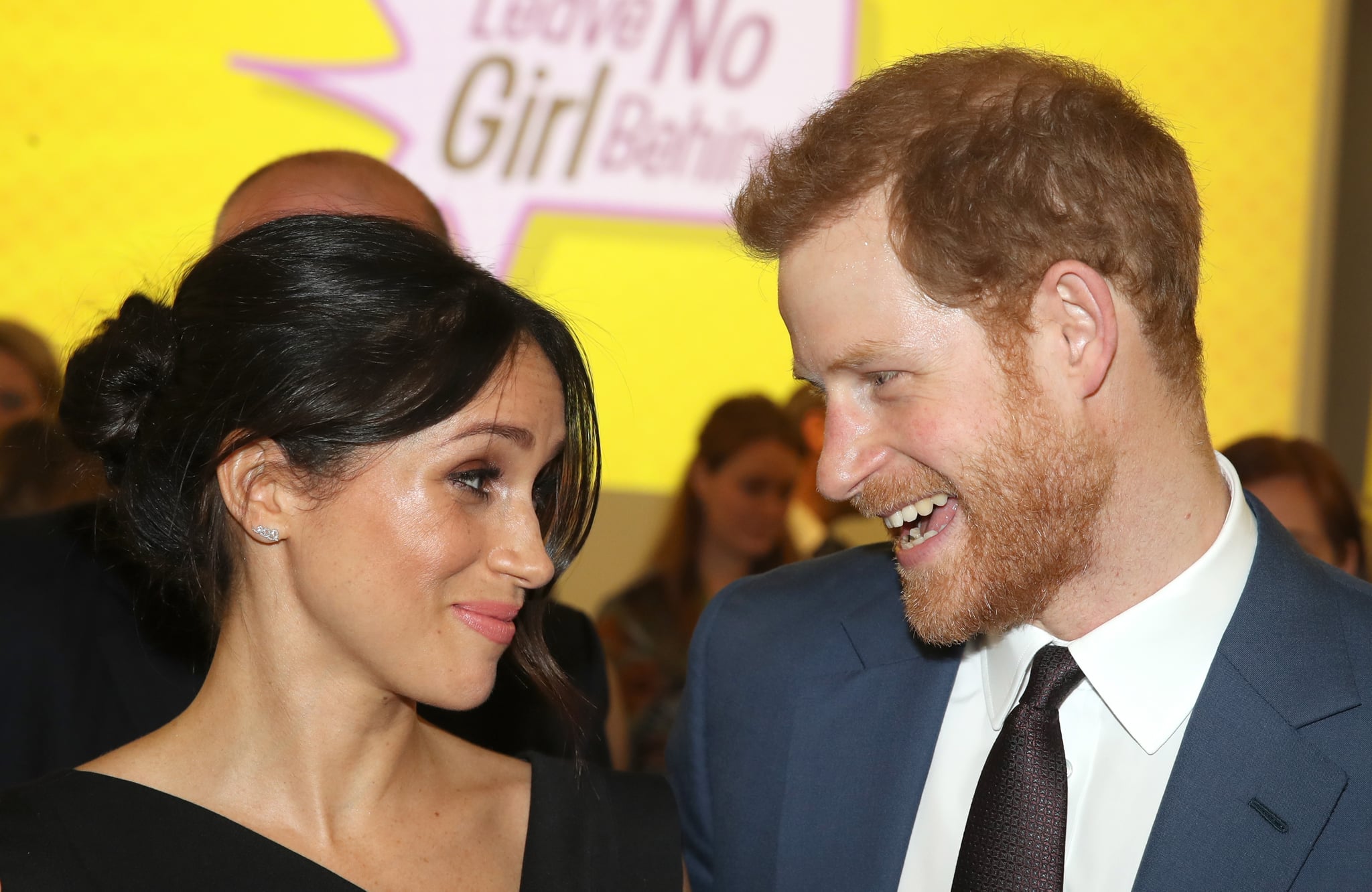 It's been almost a month since Prince Harry and Meghan Markle returned from their honeymoon, but the location still remains a big mystery. On Tuesday, the royal couple made a gorgeous appearance at the Queen's Young Leaders Awards at Buckingham Palace, where a young philanthropist from Namibia asked Harry if he and Meghan enjoyed their honeymoon there. "No, we didn't go to Namibia," Harry responded, as he gestured toward the reporters nearby and teased, "I'm not going to say where."
It was initially reported that Harry and Meghan would be vacationing at a luxury resort in Namibia, but the couple quickly changed plans after their location was leaked. There was also speculation that they escaped to the Fairmont Jasper Park Lodge in Alberta, Canada, but the hotel denied the reports. So where did Harry and Meghan go on their top-secret honeymoon? Your guess is as good as mine.