The White Helmets Netflix
Why You Should Watch Netflix's Powerful New Documentary 'The White Helmets'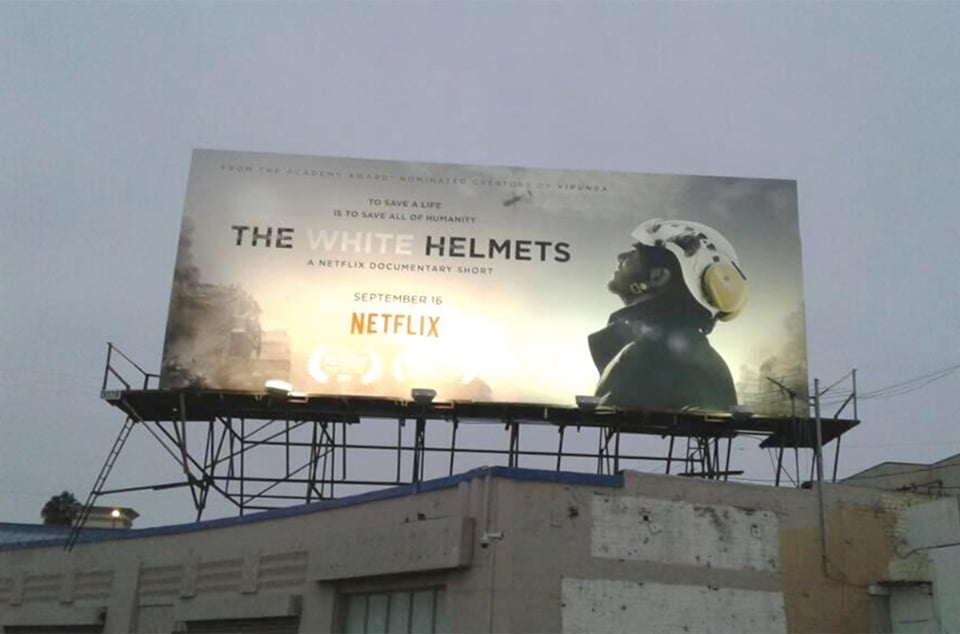 A new documentary is coming to Netflix this weekend and you're not going to want to miss it.
On Friday, September 16, a 40-minute long mini-documentary called 'The White Helmets' will premiere globally on the site, offering viewers a look at Syria's Civil Defense Force. Before watching, here's what you need to know about the civilians behind this heroic group.
Who are they?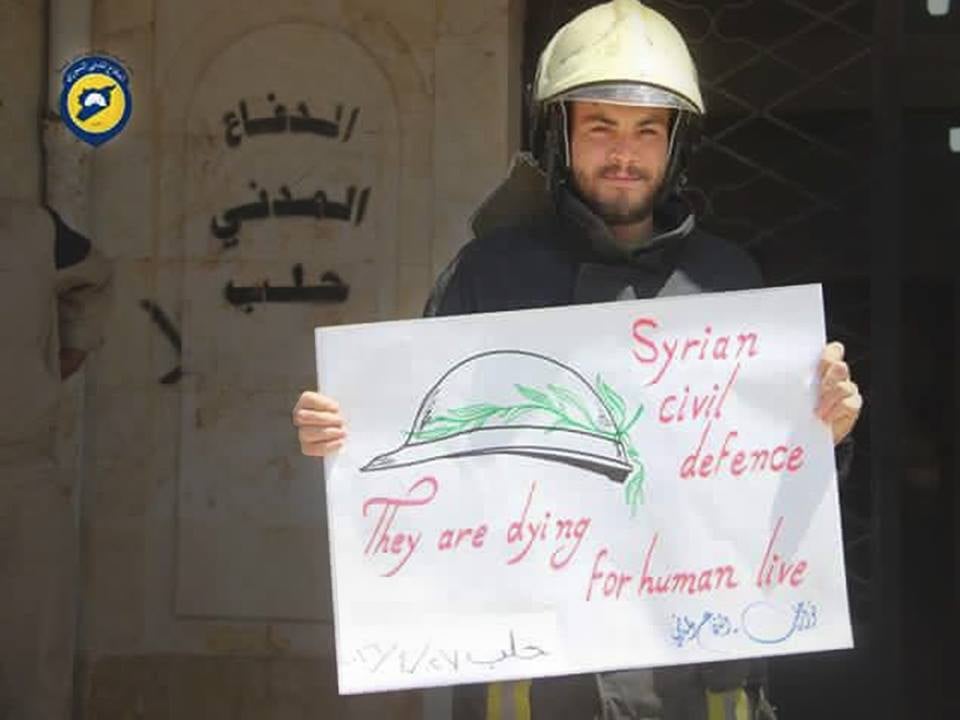 The Syrian Civil Defense, also known as The White Helmets, is a volunteer organization that works to save lives of civilians across Syria. Established in 2013, the organization's 2,900 volunteers have saved over 60,000 lives over the past three years. According to their official website, "Syria Civil Defense saves lives and strengthens civilian communities. We are neutral, impartial and humanitarian. We do not pledge allegiance to any political party of group. We serve all the people of Syria - we are from the people and for the people."
Why are they called The White Helmets?
The group has earned the nickname 'The White Helmets' because of the color of the helmets they wear while out in the field.
International Recognition
In 2016, The White Helmets were nominated for a Nobel Peace Prize. The group also attracted attention for their recent rescue of Omran Daqneesh, the child whose photo went viral after an airstrike in Aleppo.
What about the Netflix documentary?
On September 16, a 40-minute long documentary will premiere globally on Netflix. From the Academy Award-nominated team behind the film Virunga, 'The White Helmets' aims to "break down stereotypes, in particular about men from Syria, and...show the facts of the situation there," according to Newsweek. Watch a trailer for the film below.
What Can I do to Help?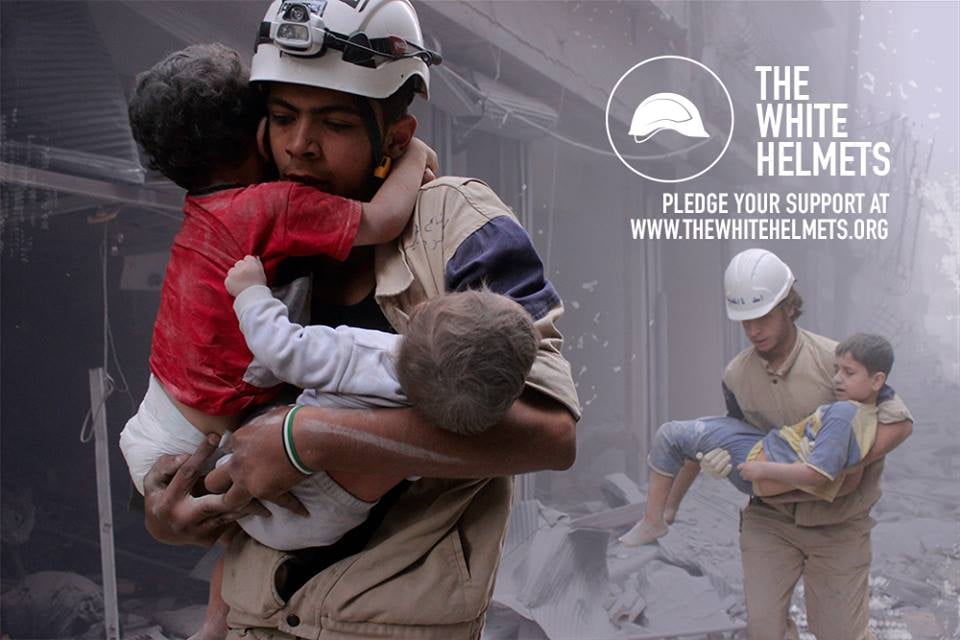 There are some great ways to support Syria's Civil Defense! Join The Syria Campaign by entering your email address here. You will be sent email updates and also can donate through the site.
Donate money to help with the medical costs for injured rescue workers here. Nearly $900,000 USD has been raised so far.
Donate supplies to help The White Helmets do their job. Rescue ropes, first aid kits, elbow and knee protectors, and gas masks are among the most needed items.
Sign this petition to show your support of The White Helmets receiving the Nobel Peace Prize.