Who Is the 2018 Super Bowl Halftime Performer?
Get Ready For 2004 Flashbacks, Because Justin Timberlake Might Perform at the Super Bowl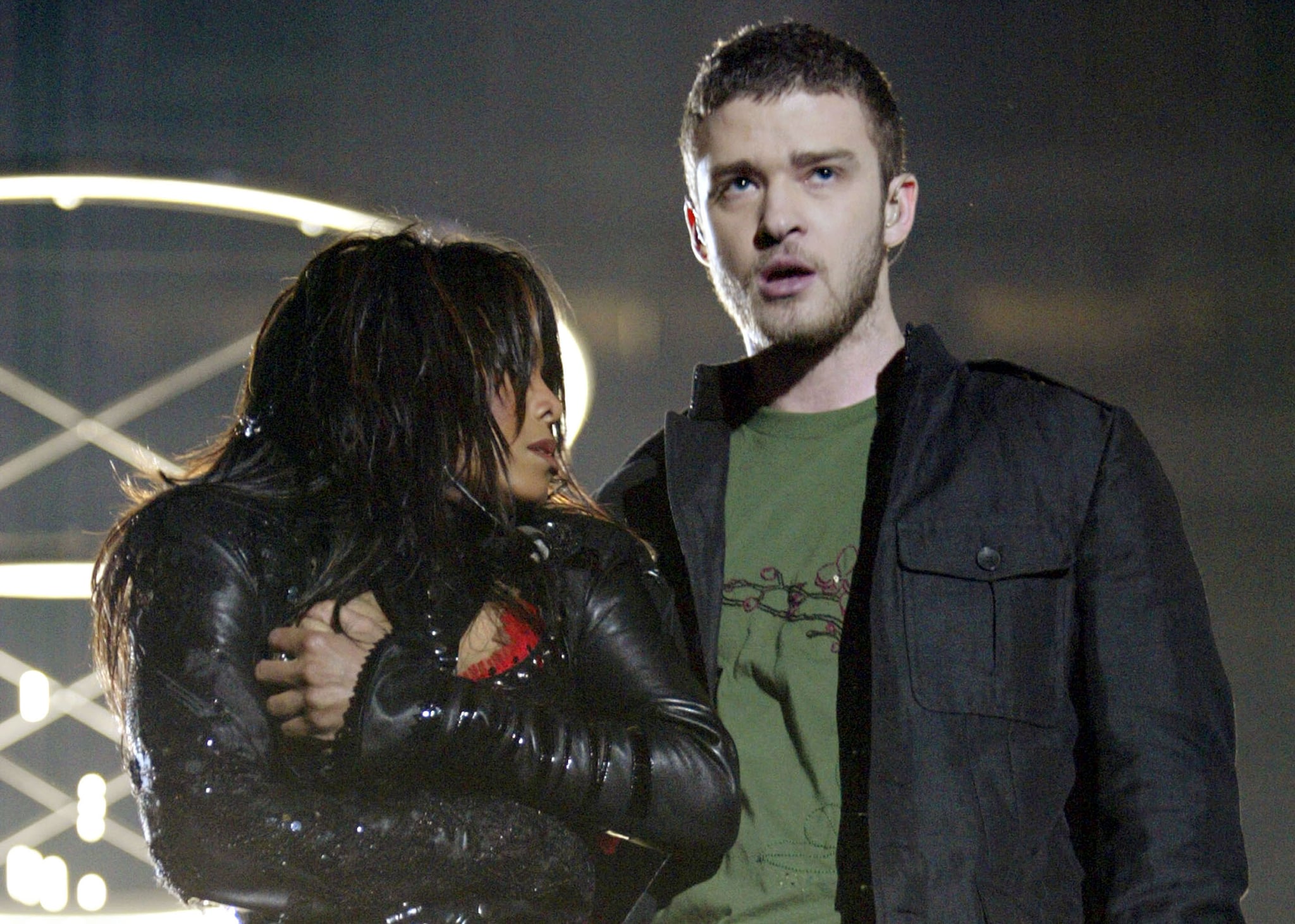 If you still have "Can't Stop the Feeling" on repeat, we have some good news. Us Weekly reports that there's a pretty big chance 2018's Super Bowl halftime show performer will be Justin Timberlake. A source revealed the 36-year-old singer "is finalizing" a deal, and that "as of right now, it will just be Justin — no surprise performers." No matter how you feel about Justin's music, there's no denying that he's a gifted live performer. Not only that, but this wouldn't be his first time at the Super Bowl, either.
As you might recall, the dad to 2-year-old Silas joined Janet Jackson at the 2004 Super Bowl halftime show. Unfortunately, their spirited performance of "Rock Your Body" ended in controversy when Justin accidentally ripped off part of Janet's top, revealing her bare breast underneath. The incident birthed the term "nipplegate" and resulted in the Federal Communications Commission cracking down on new policies regarding TV events, including implementing a five-second broadcast delay during live performances from then on.
Like Lady Gaga last year, the 10-time Grammy winner is in the midst of creating new music. Justin's fifth solo album is in the works, so a high-profile event like the Super Bowl halftime show would be the perfect opportunity to debut new music. The game is scheduled to take place in Minneapolis on Feb. 4.
Image Source: Getty / Frank Micelotta