Who Is Annabella Sciorra?
Here's What You Need to Know About Actress Annabella Sciorra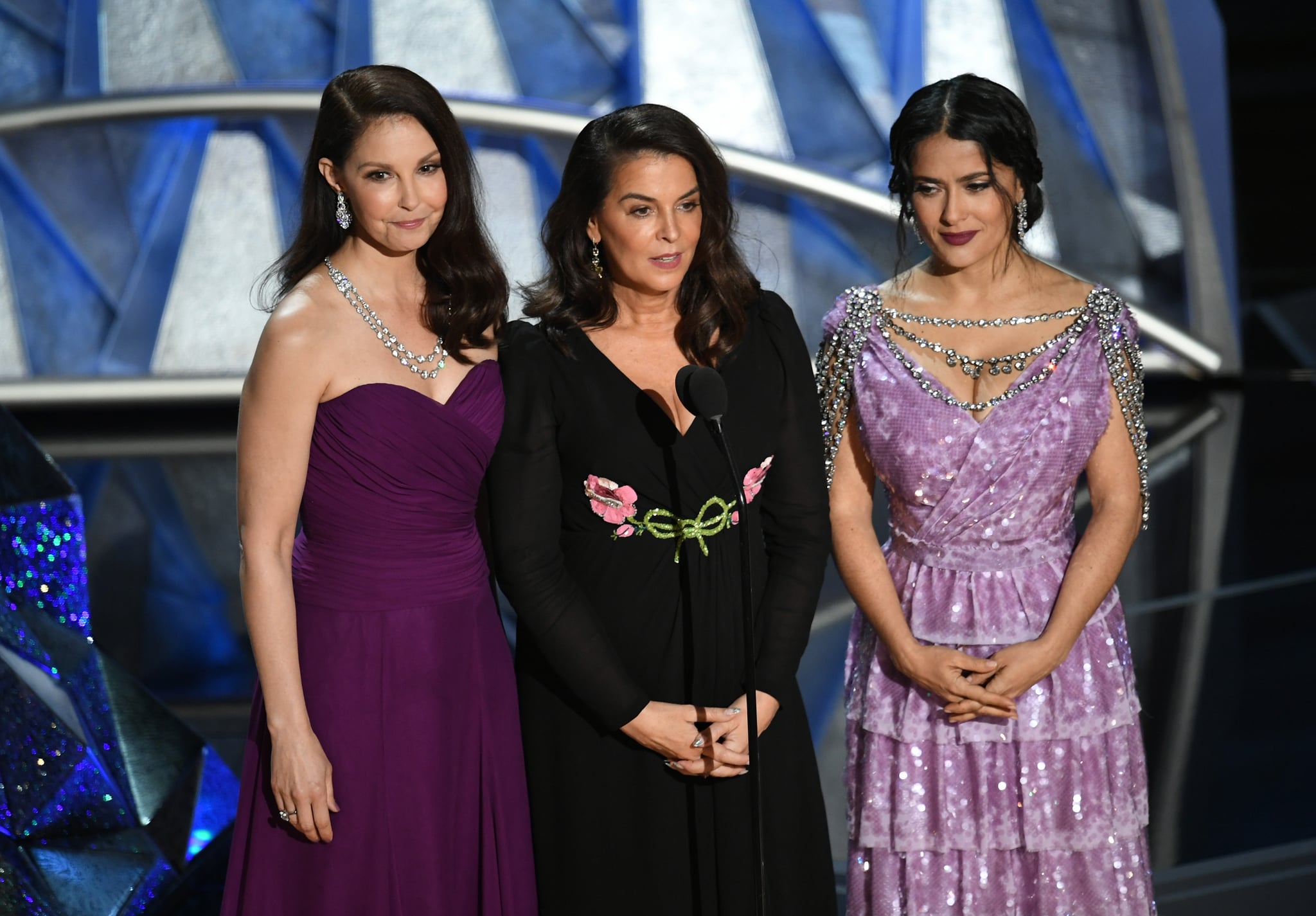 The 2018 awards season has been heavily focused on women speaking up about sexual assault in Hollywood and standing in solidarity with the #MeToo and #TimesUp movements, and it all culminated in a speech at the 2018 Academy Awards, given by Salma Hayek, Ashley Judd, and Annabella Sciorra. The three actresses — who are among an extensive list of women who have accused Harvey Weinstein of sexual assault — spoke about those who used their voices to speak up and challenge age-old stereotypes about race, ethnicity, and gender.
Sciorra, who some may not have recognized instantly, has powerfully made her mark on the #MeToo movement, speaking to The New Yorker about Weinstein's emotional and physical abuse. But it's important to note that beyond her contribution to the initiative, she has a pretty extensive background in theater and films.
She's a classically trained actress.
Born in Brooklyn, New York, Sciorra studied at the Hagen-Berghoff Studio and American Academy of Dramatic Arts in New York City. The actress took drama and dancing lessons and honed in her skills at the prestigious acting studio.
She was an IT actress in the 1980s and '90s.
One of her breakout roles was in the 1989 film True Love, receiving much praise for her performance and even earning an Independent Spirit Award. She later went on to star in a wide range of movies, from Internal Affairs with Richard Gere and Cadillac Man alongside Robin Williams to Spike Lee's movie Jungle Fever and the 1992 film The Hand That Rocks The Cradle which was a huge blockbuster hit in its heydey. She may not have become a household name per se but she has certainly held her own in the unpredictable industry that is film and television.
She was nominated for an Emmy for her role in The Sopranos.
There's a reason why Entertainment Weekly said that her role as Gloria Trillo on the show was a "career changing performance." She was nominated for the Emmy for outstanding guest actress in a drama series and while she may not have won, it gave way to appearances on a series of well-known shows such as Law & Order, ER, Mental, and most recently, the upcoming second season of GLOW.
She was once married to another actor.
Annabella Sciorra and Joe Petruzzi married in 1989 before calling it quits in 1993. She later went on to date prolific actor Bobby Cannavale, but they broke up in 2007.