Who Is Cardi B?
7 Fun Facts About Cardi B, the Feminist Rapper Taking Over the Music Industry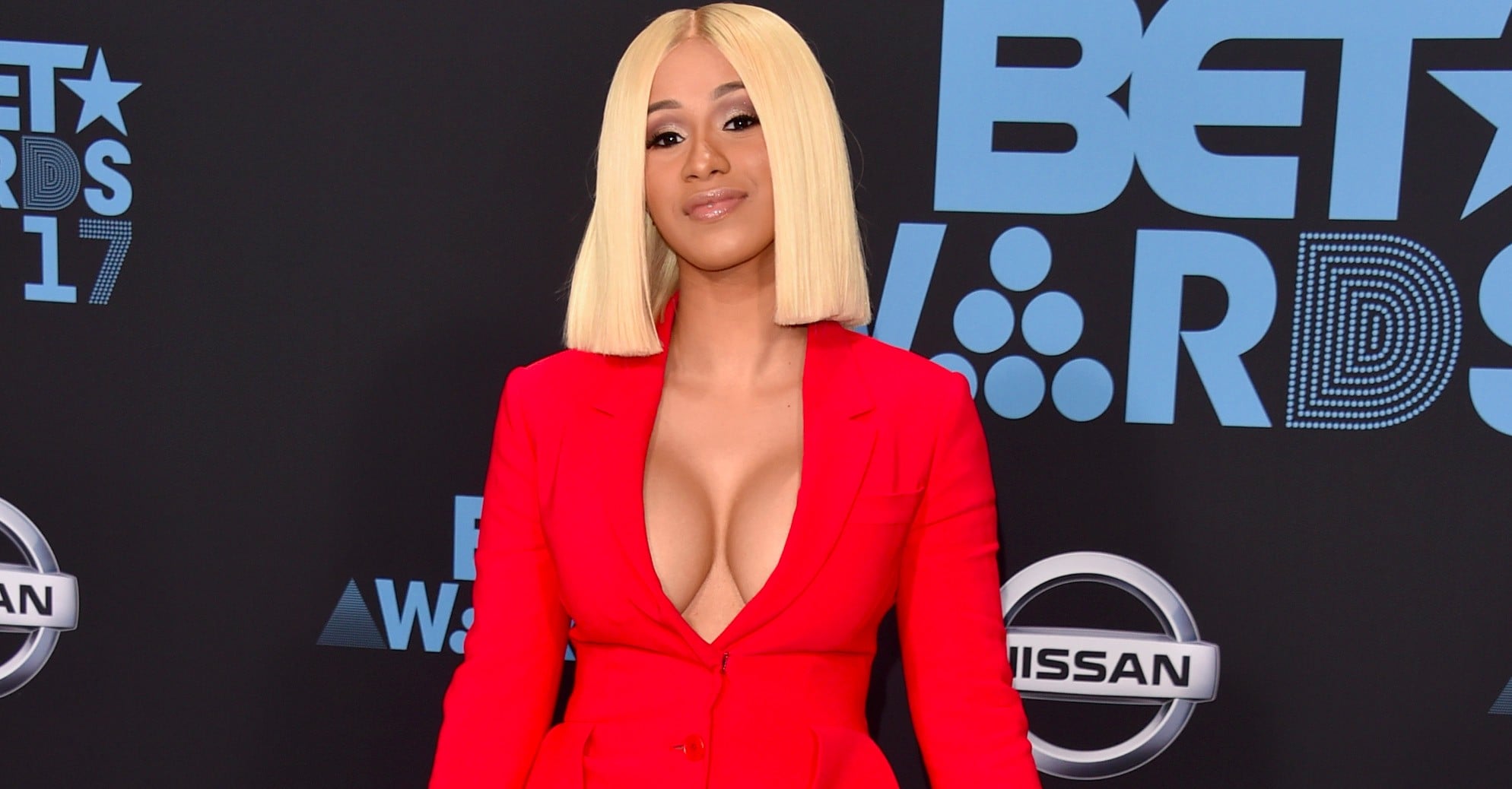 Cardi B is making a name for herself in the music industry thanks to her vivacious personality and her hit song, "Bodak Yellow." Born Belcalis Almanzar, the entertainer has amassed a legion of fans, 8.1 million to be exact, on social media, and she's only just getting started. With cosigns from Kevin Hart, Drake, and Idris Elba, it's safe to say Cardi is one to watch. Keep reading to get to know the breakout star before she blows up.
She's a native New Yorker. The 24-year-old rapper was born in the Bronx borough of NYC on Oct. 11, 1992, to a Trinidadian mother and Dominican father.
Her nickname is short for Bacardi. During an appearance on The Wendy Williams Show, Cardi stated that she got her name from the popular rum brand. "Everybody used to [call me] Bacardi. Then I shortened it to Cardi B, [and] the 'B' stands for beautiful or bully, depending on the day."
She rose to fame thanks to her hilarious Instagram videos. You've probably seen at least one of Cardi's viral videos on your feed before. Her most notable Instagram video is arguably the one where she jokes about how she never gets cold during the Winter.
She had a rough upbringing. Cardi joined the Bloods gang at the age of 16 and eventually turned to stripping in order to escape her abusive boyfriend at the time. Cardi used the money she earned to help pay for her college courses at Borough of Manhattan Community College, but she dropped out before earning her degree.
She considers herself a feminist. "If you don't support all women, then you're not a real feminist," Cardi told Latina in 2016. "If in order to consider someone a feminist, they have to had gone to college, got degrees, own companies, then that's not real. Why can't someone who came from the bottom, who has a dark past, not achieve? I used to be a dancer and did what I did. I don't have a perfect vocabulary. But I do influence people."
You might have seen her on TV before. Cardi had a brief stint on season six of the popular VH1 reality show Love and Hip-Hop before moving on to primetime. In 2017, Cardi landed a role on the BET scripted series Being Mary Jane alongside Gabrielle Union.
She's a big fan of Lady Gaga. Cardi paid tribute to the pop star in high school with her own rendition of "Bad Romance." She also credits Lady Gaga as one of her fashion icons.