Who Is Chris Zylka?
7 Things You Need to Know About Paris Hilton's Fiancé, Chris Zylka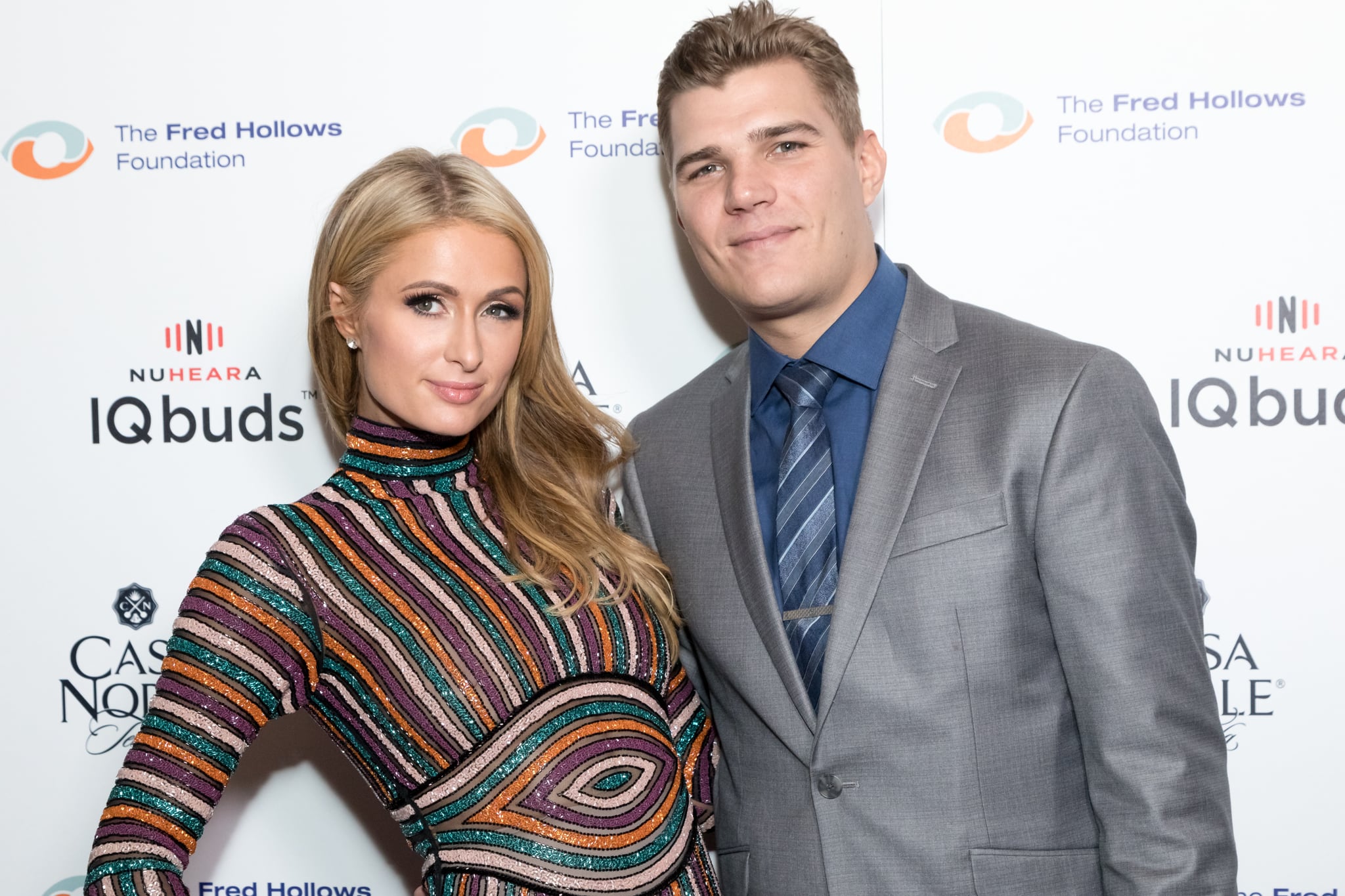 Paris Hilton rang in the new year with a big ol' diamond ring and a proposal from her boyfriend, Chris Zylka. On Tuesday, it was confirmed that Paris and Chris are in fact engaged, and like the 36-year-old heiress always says, "That's hot!"
The same day, Paris shared a series of photos on Instagram from the Colorado mountaintop proposal, and it appeared to be a magical moment. "I said Yas! 👰🏼💅🏼💍💎 So happy & excited to be engaged to the love of my life. My best friend & soulmate. Perfect for me in every way. So dedicated, loyal, loving & kindhearted. I feel like the luckiest girl in the world! You are my dream come true! Thank you for showing me that fairytales do exist.😍," she wrote.
While we know that Paris said "yes" in Aspen to Chris and that the two went public back in February 2017 (after meeting eight years prior and starting a romance two years ago), there is still a lot of unknowns about the blond beauty's future husband. Luckily, we've rounded up a few more facts about Paris's fiancé below, so you too can get to know him a little better.
He's an actor. Chris got his start in the acting world in 2008 as a football player on a few episodes of Everybody Hates Chris, and in 2009 he landed the role of Joey Donner on the TV series 10 Things I Hate About You. You might also know him from The CW's The Secret Circle or The Leftovers.
His love for Paris is written in ink. In July 2017, Paris shared with her fans that her boyfriend (now fiancé) got her name tattooed on his forearm to show his love for her. It is written in Disney-style font and very visible. "Such a lucky girl! 😻 My love surprised me & got my name tattooed in #Disney font. And said cause I'm his most magical place on Earth & he finally found his fairytale princess. 👸🏼🤴🏼 #BoyfriendGoals 🙌🏼 #ParisForever ❤," she wrote at the time.
He has a stage name. The groom-to-be was born Christopher Michael Settlemire on May 9, 1985. He is of Ukrainian descent and was raised in Youngstown, OH. It wasn't until he went into acting that he decided to drop his last name and instead use his mother's maiden name of Zylka as his stage name.
Acting wasn't always his plan. Growing up, Chris was a football star in Ohio with dreams to go to college. In fact, he began college at the University of Toledo as an art major but eventually dropped out to pursue acting. It was his grandfather's guidance (he studied theater) that led to Chris going into acting. "I had never really thought about acting as art," he told Out back in 2012. "You know, growing up in Youngstown . . . it was always just a form of entertainment. Finally seeing it as an art form, I fell in love with it. So I moved out to California, never having visited before."
He was discovered at a restaurant. After moving to Los Angeles, Chris was homeless and living in his car for a little bit before he got his big break. While working at a restaurant in the Burbank area, he told Out, manager John Simmons discovered him, and the rest is history. "He was eating at the restaurant and asked me if I was an actor," he told the publication. "I said, 'No, I want to be, but I've never worked before.' From that moment on, he trained me and developed me, and one thing led to another."
This isn't his first engagement. In April 2014, the Amazing Spider-Man 2 star popped the question to his then-girlfriend, model and designer Hanna Beth. In May 2015, the couple called off their engagement after a very public Twitter fight and lots of harsh words.
Social media is not his scene. While his fiancée is the queen of social media, Chris is no longer on any social media channels. He is, however, featured heavily on Paris's accounts, in case you want to see what the two lovebirds are up to.
Congratulations again to Paris and Chris on their engagement!