Who Is Demi Lovato's "Ruin the Friendship" Song About?
Demi Lovato's Fans Think These 2 New Songs Are About Nick Jonas, and We Can See Why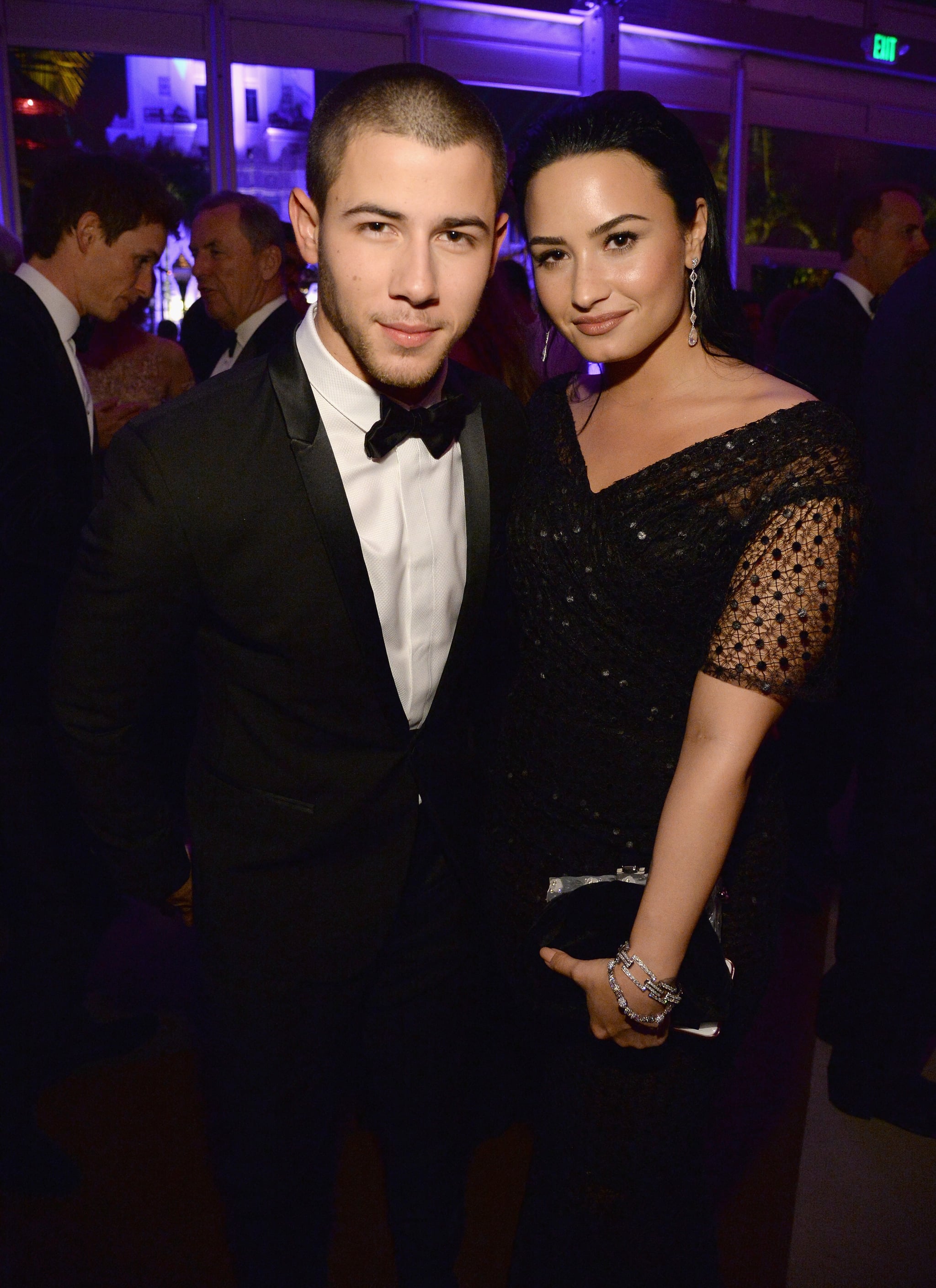 Demi Lovato has released her new album, Tell Me You Love Me, and on it are two songs in particular that have fans scratching their heads. Could track six, "Ruin the Friendship," and track seven, "Only Forever," be about her best friend and business partner, Nick Jonas? Some certainly think so, and we can see why.
Both of the songs talk about Demi's feeling for an unnamed person and hint that she wants to pursue a romantic relationship with them. For example, "Ruin the Friendship" starts off with the lyrics, "Put down your cigar and pick me up," which first got people speculating since it's widely known among Jonas's fans that he loves to smoke cigars. In a recent interview with Noisey, Lovato revealed what happened when she sent the person the songs to listen to:
"I was frustrated with a certain situation. And I was like, 'You know what, I'm just going to write about it.' And so I did, and sent [the songs] to that person, and that was interesting. Any time you send a song about the person, to the person — it's ballsy. It's like, 'Hey! Here's my feelings for you!' They knew [about my feelings], but neither of us had acknowledged [them] before. And then it turned out that person had written a song about me, and we exchanged songs. That person was like, 'That's an incredible song.' And I was like, 'Yeah, well.' It's like, 'Hel-lo!'"
Lovato went on to say that the person (who we now know is a fellow singer, since they sent her a song back) "had their reasons," which leads us to believe that the mystery person doesn't reciprocate her feelings. Jonas and Lovato have been friends since they first met on the set of Disney's Camp Rock when they were just 16 years old. Since then, they have launched their own music label, Safehouse Records, and even went on tour together. Before Lovato's new songs started stirring up rumors of a potential romance between the two, their relationship appeared perfectly platonic.
The lyrics to "Only Forever" read, "I've been thinking 'bout the future and I've been thinking 'bout the now / I know we're gonna be together / I just don't know how." What a coincidence that this track and "Ruin the Friendship" are right after each other on her album and that their tour was called Future Now. See where we're going with this? Like we said, we aren't the only ones who've picked up on it, because fans on Twitter also can't help but discuss the possibility of a more-than-friends situation going on between the two musicians.
guys let's be real. @nickjonas has always been in love w @ddlovato sooo why can't they #ruinthefriendship yet??? now i think demi feels it!! pic.twitter.com/IHwC6CqSd1

— J + S♡ (@jelenaxplease) September 29, 2017
Didn't Demi say that there's a song on the album that she's nervous about because we will know who she's talking about. #ruinthefriendship pic.twitter.com/tTVeLFVYOs

— ♡ (@redlacedevonne) September 27, 2017
OMG these lyrics really do sound like it's about Nick 😱#RuintheFriendship #OnlyForever pic.twitter.com/7KIsJaRHCf

— Melissa (@nemi_perfection) September 27, 2017
So Demi Lovato #TellMeYouLoveMe album tracks #OnlyForever & #RuinTheFriendship are about Nick Jonas! Team #Nemi since camp rock 😭🙌🏽😂 pic.twitter.com/yfDNfRzNSx

— Kung Fu Cassy (@cassfabre1) September 28, 2017