Who Did Ben Higgins Pick on The Bachelor?
Ben Higgins Is Back in the Bachelor Spotlight, But Do You Remember His Final 3?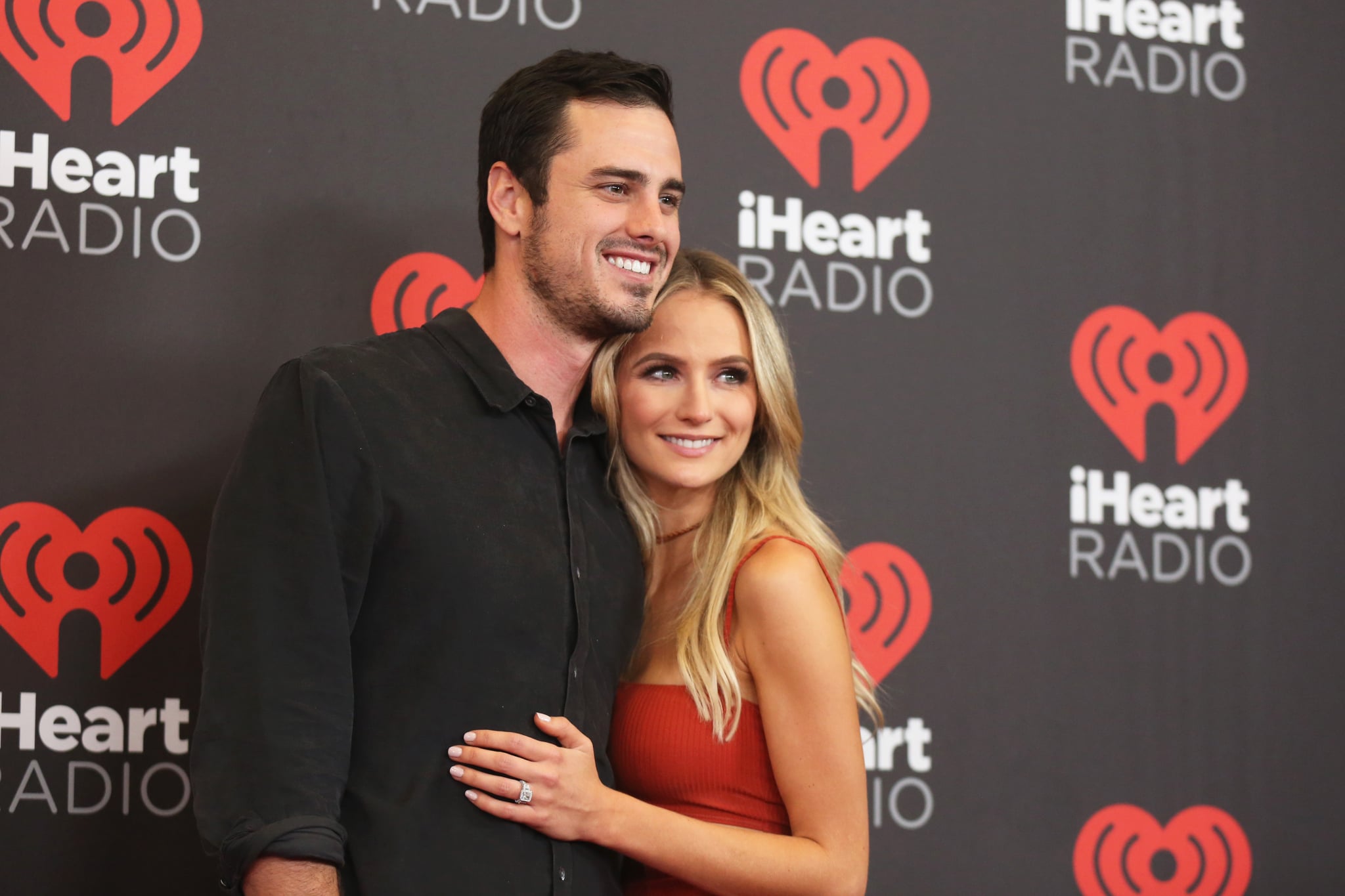 There have been a lot of dramatic and heartbreaking endings in Bachelor history, and although it didn't exactly feel like it in the moment, Ben Higgins's story falls into that category. Sure, the fact that his engagement didn't last is sadly par for the course when it comes to this series, but that's not the drama we're talking about . . . at least not right now.
Let's take it back to when Ben was the Bachelor: it was season 20, and we were down to the final three ladies. If you need a refresher, we've got you covered. Ben had Caila Quinn, JoJo Fletcher, and Lauren Bushnell (or the original Lauren B.) when it came down to the Fantasy Suites episode, and it sort of seemed like it could be anyone's game.
After sending Caila home (breaking her heart in the process), Ben went on to tell both JoJo and Lauren that he loved them, which, as any loyal Bachelor viewer knows, is a big no-no. Seriously, Arie Luyendyk Jr. really should've taken notes on this one!
While the world was also falling for both women, Ben eventually made his choice and picked Lauren to have and to hold for the rest of his life . . . or so he planned. He did not give the final rose to JoJo, and she went on to be the next Bachelorette. (She's currently engaged to her season's winner.)
Ben and Lauren, however, didn't live happily ever after. Ben dropped down on one knee during the season finale, and Lauren happily accepted. The two then decided to star on another reality series together, Ben and Lauren: Happily Ever After?, and fans quickly saw that their romance wasn't as perfect as it seemed.
One of their biggest issues, according to Lauren, was the fact that Ben did say "I love you" to JoJo before finally choosing her.
"I don't think I've ever talked about how hurtful that was," Lauren told People back in June 2017. "Looking back, I wish I could be like, 'That's why it didn't work out,' but I think it was just a very abnormal situation and one that, unfortunately, I mean, we tried."
The couple called it quits in May 2017, and as we saw on The Bachelor Winter Games, Ben isn't exactly ready to fall in love again, and we don't blame him.
Maybe finding love on TV just isn't for him . . . maybe.
Image Source: Getty / Isaac Brekken