Who Does Mindy Kaling Play in Ocean's 8?
Mindy Kaling Had to Pick Up a Pretty Difficult Skill to Play Her Character in Ocean's 8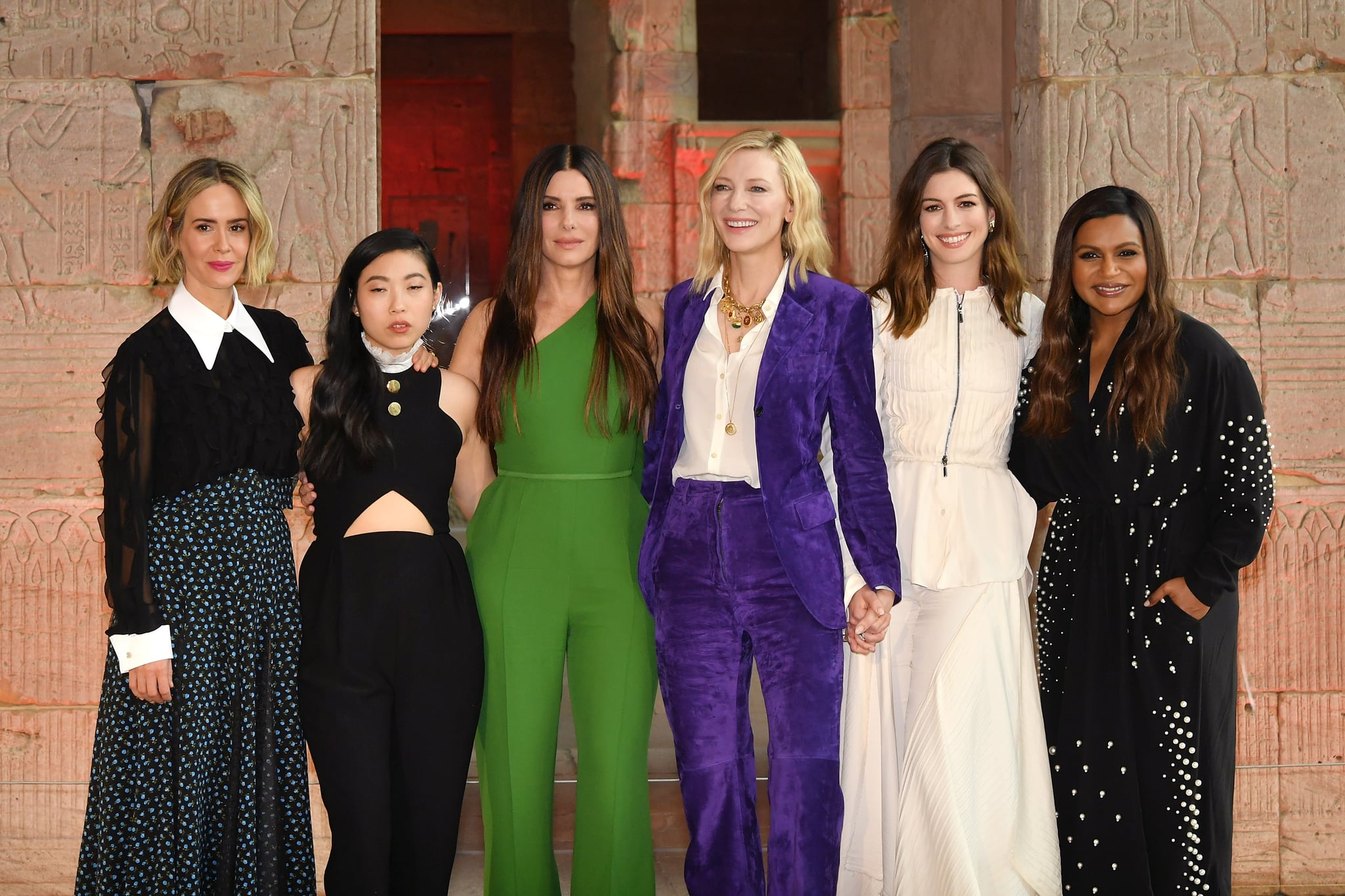 If you couldn't tell from the slick, stylish trailer, Ocean's 8 is shaping up to be one of Summer 2018's most-anticipated movies. The heist film features a ridiculously talented ensemble cast made up of Sandra Bullock, Cate Blanchett, Mindy Kaling, Rihanna, Sarah Paulson, Helena Bonham Carter, Anne Hathaway, and Awkwafina, most of whom sat down for a press conference at the Metropolitan Museum of Art on Tuesday. While there, Kaling revealed something unexpected (but pretty freakin' cool) about playing her character, Amita.
"This was actually one of my more challenging roles, which I didn't anticipate," she explained. "I anticipated being in an Ocean's movie to be just a breezy hang out where George Clooney plays pranks on everyone. This was very challenging for me because I had to learn Hindi for a scene I had . . . I get in a fight with my mother in Hindi."
Kaling's character is a single, Indian-American jeweler who Bullock's Debbie Ocean recruits to be a part of her new team. Amita, who starts off the film being shy and soft-spoken, leaps at the chance to escape living under her disapproving mother's roof.
"And so I had to get a coach, and I had to be coached in Hindi," Kaling continued. "I think everyone maybe thinks because I'm Indian I was raised speaking an Indian language, but I wasn't. That part was challenging. But it was fun, because I always play these delusionally overconfident characters, and this character is just like, 'I get to be involved?!' So that was very nice, to play someone who is more shy and gets to come out of her shell. No one's ever accused me of being shy before, so this was a nice character."
Ocean's 8 hits theaters on June 8, but that's not the only big thing Kaling has going on that month. Get up close and personal with her when she leads a panel at POPSUGAR Play/Ground on Saturday, June 9. Get your tickets now!