Who Is the Host of the 2018 Golden Globes?
Tina Fey and Amy Poehler Weren't Available, So Seth Meyers Is Hosting the Golden Globes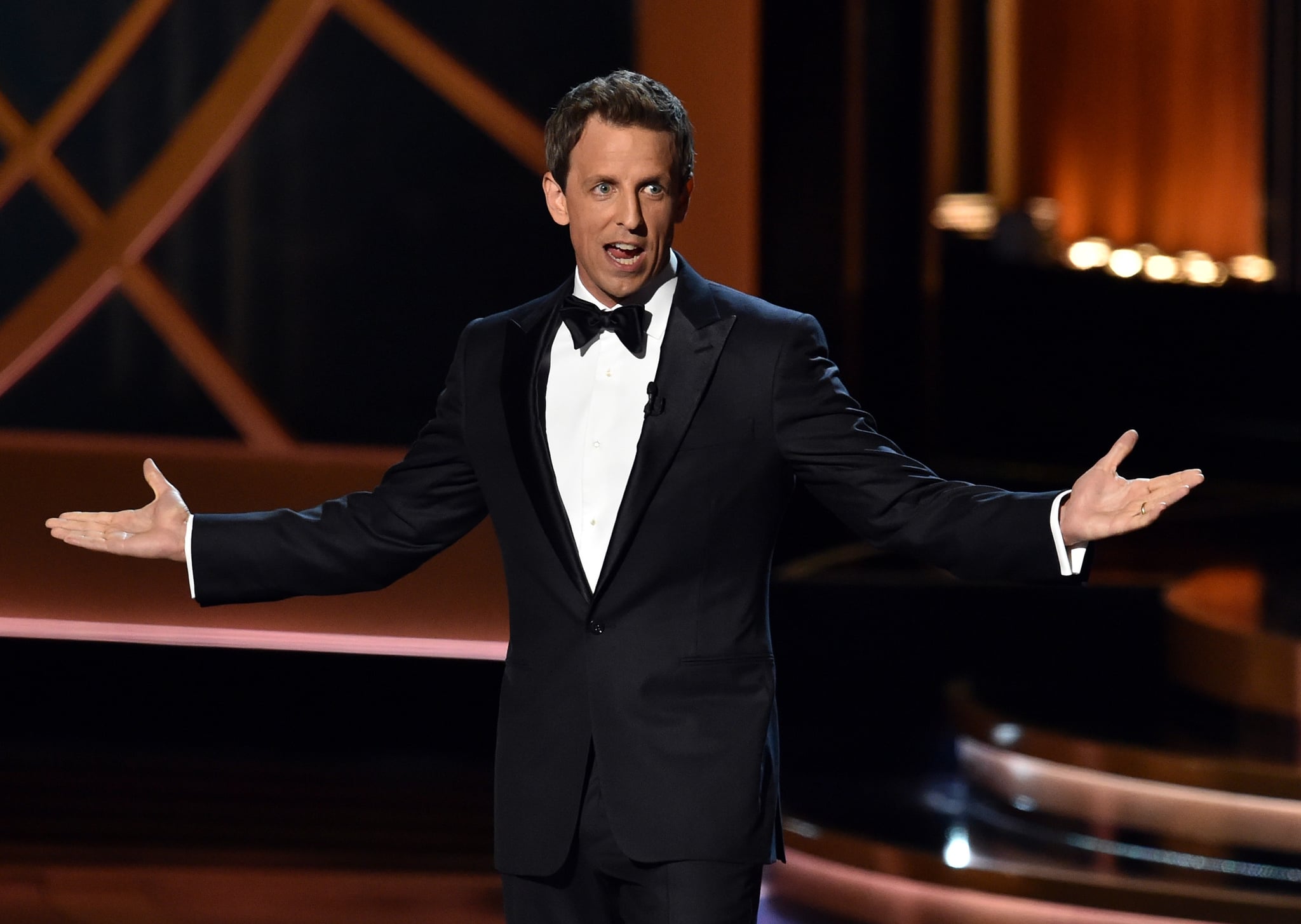 Award season is nearly upon us!
Seth Meyers is reportedly set to the host the 2018 Golden Globe Awards on Jan. 7, according to Variety. The Late Night host is still in the process of closing the deal less than two months away from the big show, which would mark his first time hosting the Golden Globes. Meyers previously hosted the Primetime Emmy Awards in 2014, and has no shortage of experience with live TV thanks to his time on Saturday Night Live and Late Night With Seth Meyers.
If he does get the job, Meyers will have some pretty big shoes to fill. To jog your memory, Jimmy Fallon hosted the award show in 2017, with the seasoned Ricky Gervais hosting the year before him. Tina Fey and Amy Poehler were extremely well-liked when they took on the gig for three consecutive years, however, they reportedly turned down the opportunity this year.
In a crushing revelation, Variety also reports that Ellen DeGeneres and Tiffany Haddish were being considered for the gig, too. Given her recent, hilarious SNL appearance, we would have loved to see Haddish host the show. That being said, we're certain Meyers will pull it off just fine.