Who Is James Gilbey?
Learn More About the Man Who Was at the Center of Princess Diana's "Squidgygate" Scandal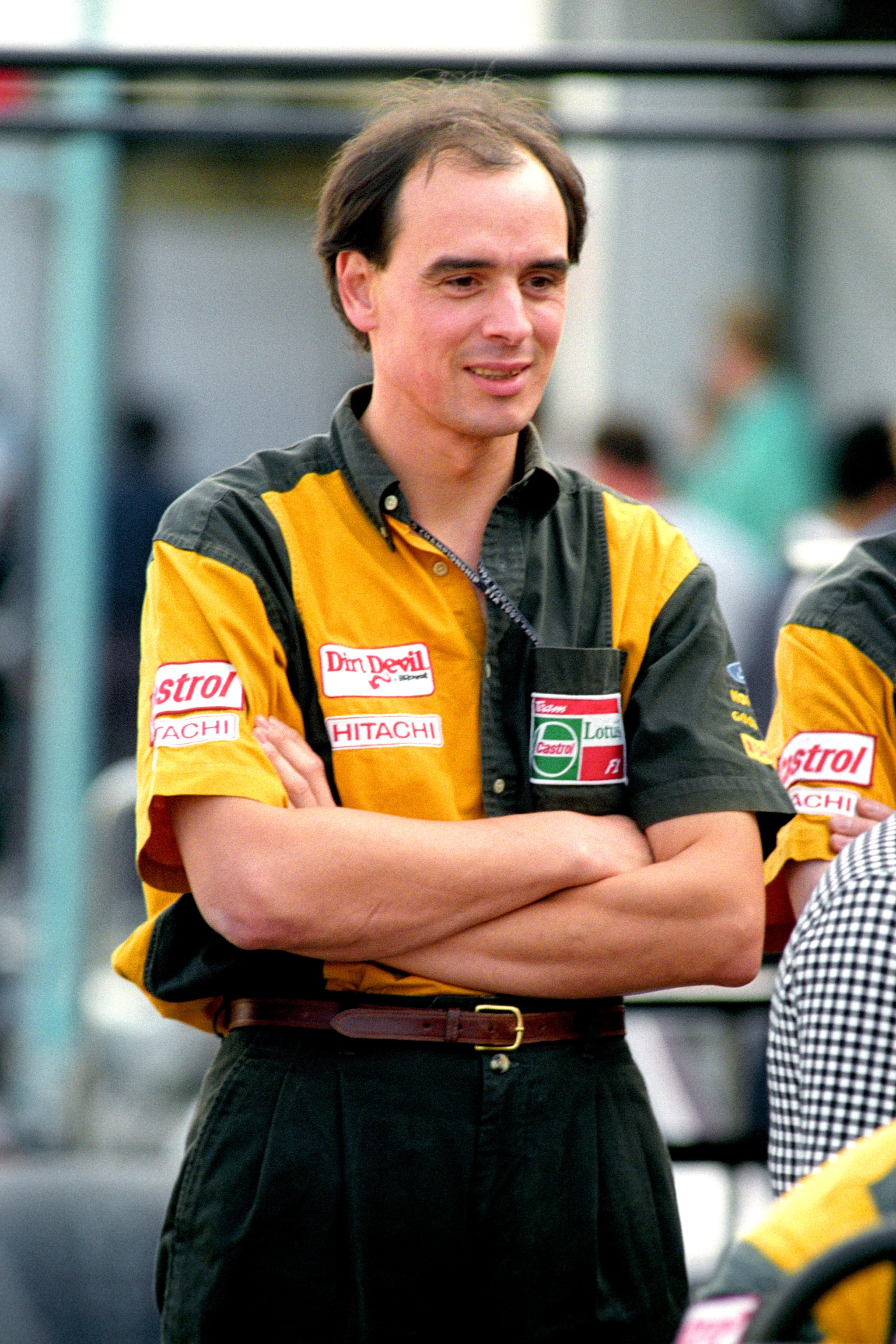 It's been 20 years since Princess Diana died, and her legacy and life still fascinate the public, especially when it comes to the romance department. One of the topics that has always enticed fans of the former princess is her love life — both when she was married and when she was single.
One of her most-talked about romances — or rumored romances — was with James Gilbey, who was actually the second James that she was linked to (the first being James Hewitt), and we're still fascinated by their relationship.
So who was Gilbey? The British native was one of Diana's childhood friends and her rumored lover during her marriage to Prince Charles. Gilbey was a Lotus car dealer when his life first came into the spotlight, and both he and his romance with Diana were brought to the world's attention.
Their alleged affair became rather public when intimate phone calls between Diana and Gilbey were released to the press in 1992. The scandalous tapes — which were reportedly leaked after the British intelligence agency GCHQ recorded them — revealed that Diana might've been more than just friends with Gilbey, despite what the two had previously claimed. At the time, the tapes were dubbed "Squidgygate" by the press because Gilbey continually called Diana "Squidgy" in addition to "darling" throughout the calls.
After the tapes were released, it was reported that whatever was going on between Diana and Gilbey at the time the conversations were recorded in 1989 had already ended.
Diana's romance — and "Squidgygate" — happened at a time when the princess and her husband were already having marital problems. Diana was unhappy because Charles was having an affair with Camilla Parker-Bowles (now Camilla, Duchess of Cornwall), and she was under immense pressure and scrutiny as a member of the royal family.
Though Prince Charles and Diana officially divorced in 1996 and the princess passed away in a tragic car accident in 1997, to this day, Gilbey has not spoken publicly about their rumored relationship.
In 2014, Gilbey left behind his semiscandalous past and settled down for good when he married Lavinia Hadsley-Chaplin. After dating since 2006, the former car dealer and heir to a massive gin fortune said "I do" and also became a father to Lavinia's five children.