Who Was the Man on Stage With James Franco at the Globes?
You May Be Wondering Who That Guy on Stage With James Franco Was (Besides Dave)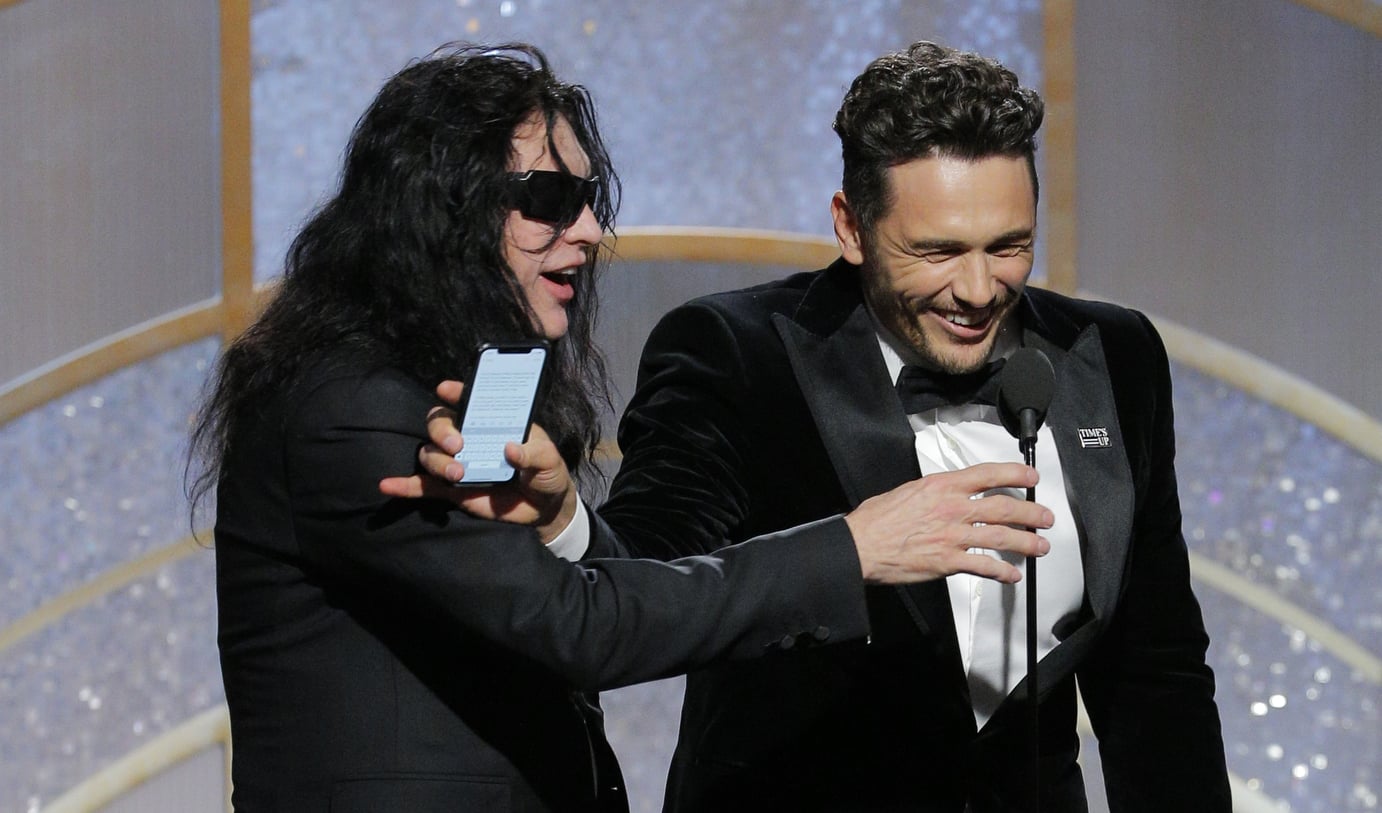 James Franco is kicking off award season with a bang! After hitting the Golden Globes red carpet on Sunday with his younger brother Dave, the actor took home the award for best actor in a musical or comedy for his performance in The Disaster Artist. Before delivering his speech, James brought out Dave and director Tommy Wiseau, who is the subject of The Disaster Artist.
James plays Tommy in the film, and during his speech, the actor took a moment to explain how The Room is tied to the Golden Globes. "Nineteen years ago, he [Tommy] was stuck in traffic from the Golden Globes," James told the crowd. "He said to his best friend Greg [Sestero, who starred in The Room], 'So what? I'm not invited.'" James then did his best Tommy impression as he referenced the fact that Tommy was never recognized for his film, saying, "'I know they don't want me . . . I don't wait for Hollywood; I make my own movie.'"
Tommy is best known for directing the 2003 cult classic The Room, but he's also created and starred in the Hulu series The Neighbors and landed a leading role in the 2017 film Best F(r)iends.