Who Is Meghan Markle's Mom?
5 Things You Should Know About Meghan Markle's Mom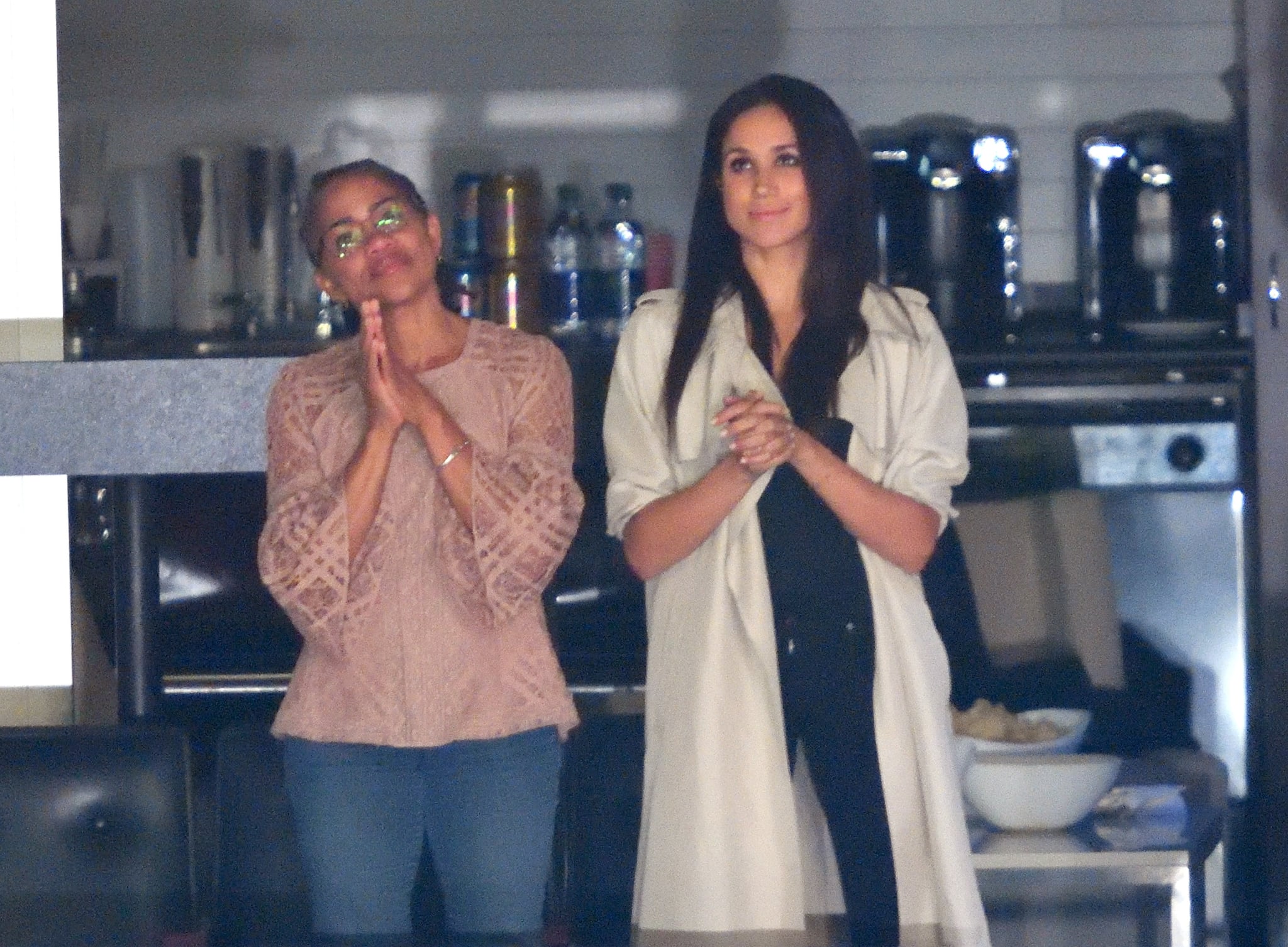 From the moment Meghan Markle began dating Prince Harry in 2016, her name and her personal life became a hot topic to just about everyone. Now that the happy couple is engaged and set to tie the knot in May of 2018, all of Meghan's life is on display, including where she comes from, and of course her parents.
While some people may know that the Suits actress comes from a divorced, bi-racial home, many people don't know much about who her parents are. The short version is that Meghan was born in Los Angeles to her parents, Doria Ragland and Thomas Markle in 1981, and although her parents split when she was young, she still has a relationship with each of them.
If you want to know more about Meghan's parents, specifically her mother, Doria, keep reading. Spoiler alert: Meghan and Doria are very close, and it's probably because they both are pretty cool ladies!
She's an LA lady. Doria met her now-ex-husband in Los Angeles in the 1970s, had Meghan in the same city, raised her in The Valley area, and to this day she still lives in LA. Doria herself was raised in LA, and according to her Facebook she attended Fairfax High School, before eventually getting a Master's from the University of Southern California. She currently resides in LA and has proved that she will always be an LA baby, because she's never left!
She's a free spirit. "For me to watch this level of life-long sensitivity to nurturing and caregiving, but at the same time my mom has always been a free spirit," Meghan told Glamour about her mom's balance between yoga and social work. "She's got dread locks and a nose ring. She just ran the LA Marathon. We can just have so much fun together, and yet, I'll still find so much solace in her support. That duality coexists the same way it would in a best friend."
Philanthropy is a family trait. While Meghan and Prince Harry might be in the limelight for their philanthropic work, it's clear that the actress got her drive to help others from her mom, who has a master's degree from the USC in social work. "My mum raised me to be a global citizen, with eyes open to sometimes harsh realities," Meghan previously wrote in a letter for ELLE UK. "We spent time travelling to remote places, taking trips to Oaxaca in southern Mexico where I saw children peddling Chiclets candy for a few extra pesos to bring home."
She's a yogi. When Doria is not working as a clinical therapist, she is teaching yoga . . . classes that Meghan frequently joins.
She approves of her daughter's engagement. After news of Meghan and Prince Harry's engagement broke, Doria and her ex-husband, Thomas, issued a statement of congratulations to the happy couple. Plus, she's spent time with her daughter and her fiancé on numerous occasions, and reportedly gave Harry her blessing to ask for Meghan's hand in marriage.
Image Source: Getty / Karwai Tang