Who Is Meryl Streep Playing on Big Little Lies?
Who Will Meryl Streep Play on Big Little Lies? Here's What We Know About Her Juicy Role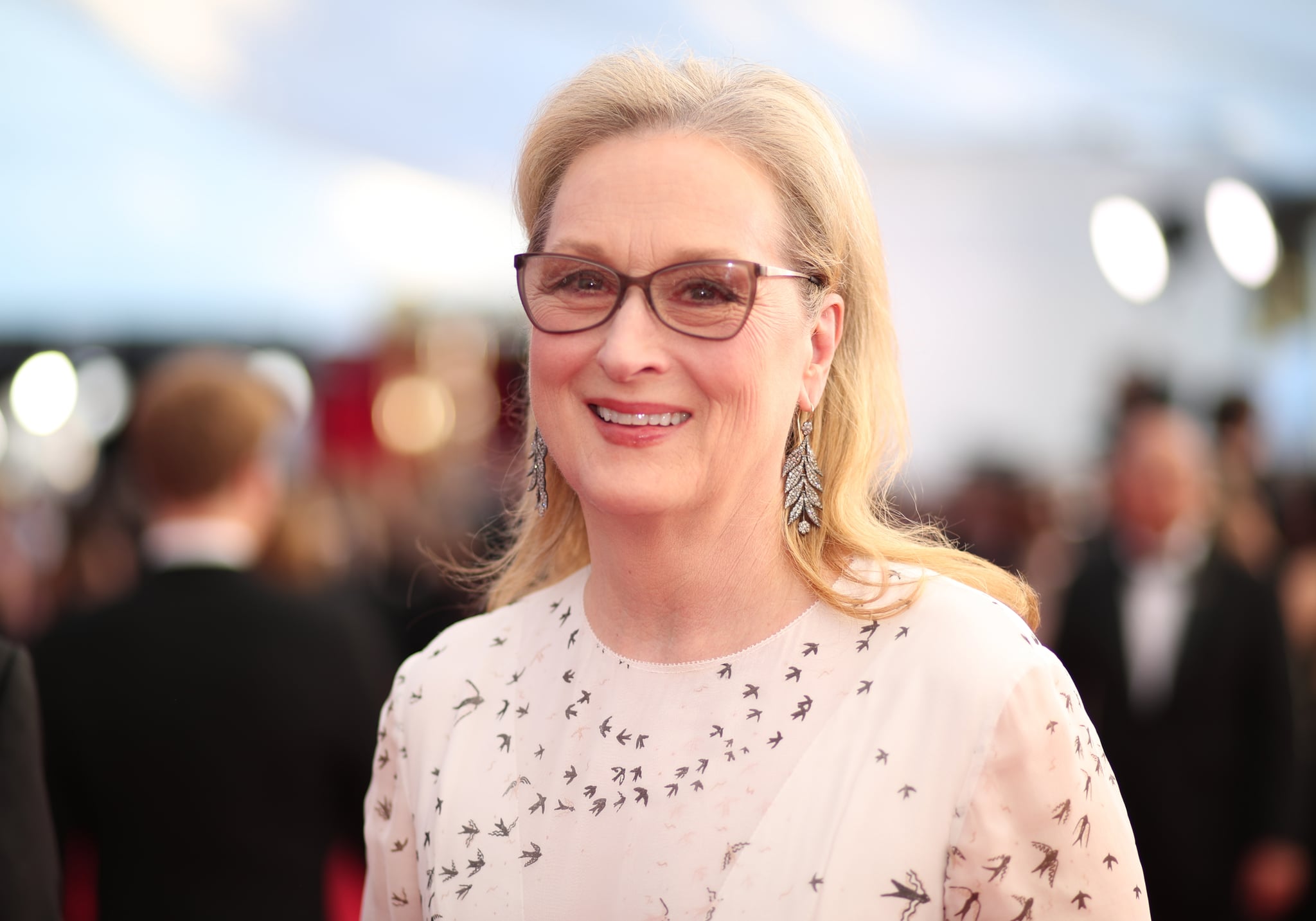 Like some kind of gift from the television gods, it was announced that Meryl Streep is joining season two of Big Little Lies. Once we recovered from the shock of knowing that the Hollywood goddess will grace the gossip-y city of Monterey, we immediately started brainstorming what her role might be: an FBI agent sent to figure out what really happened to Perry, once and for all? A new, tough-talking principal of Otter Bay Public? The mother of Reese Witherspoon's Madeline Martha Mackenzie? They're both blonde, after all.
Well, it turns out the latter guess wasn't that far off. According to The Hollywood Reporter, Streep will appear in season two as Mary Louise Wright, the mother of Perry Wright (Alexander Skarsgard). The character is described as "a woman who is concerned for the well-being of her grandchildren," and "arrives in Monterey searching for answers" following the — spoiler alert — untimely and mysterious death of her son in the Emmy-winning first season's shocking finale. Since Skarsgard is also said to be returning in some capacity for season two, we can only assume there will be flashbacks to earlier days with wife Celeste (Nicole Kidman), unless of course she starts having guilty visions of her abusive late husband.
Although Mary Louise Wright never appears in the book, this won't be the first time Big Little Lies has diverted from its source material. Liane Moriarty's best-selling novel of the same name has the story taking place in Australia, features different characters, and comes to a pretty different conclusion. There also isn't a second book, which means season two will be striking out into new territory.
Streep won't be the only new face on the show, though. Sources told THR that the seven-episode second season will also feature the parents of Zoe Kravitz's character, Bonnie, a yoga teacher with a dark past (which we get a glimpse of when she snaps and kills Perry in the season one finale). That being said, only Streep, Kidman, and Witherspoon have been officially confirmed to return so far since the rest of the cast is still negotiating their deals. With all the awards the critically acclaimed drama has raked in, we have no doubt the entire gang will be back soon enough.