Who Is Performing at the 2017 Grammys?
The Short List of Grammy Awards Performers Is Already Very Impressive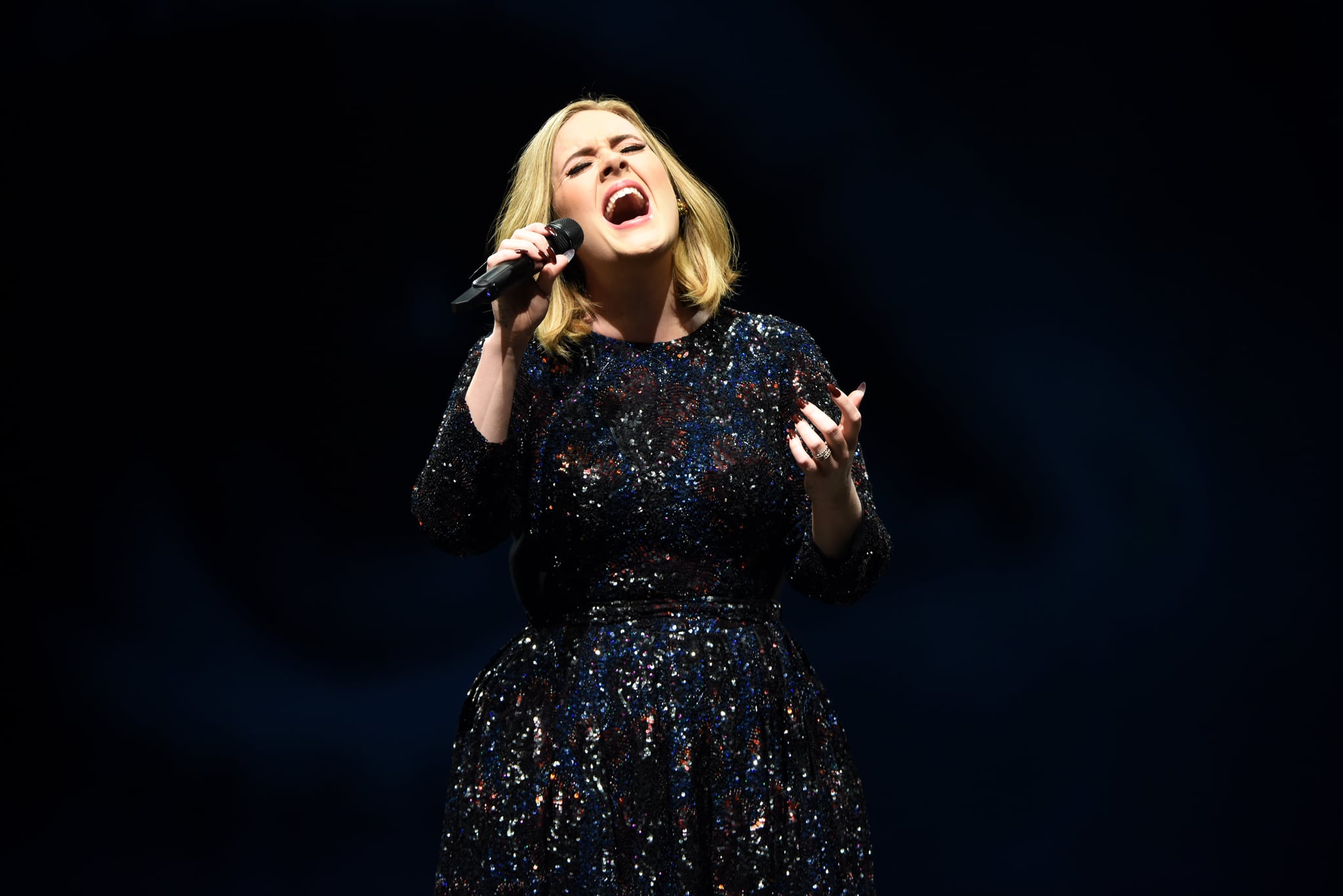 The Grammy Awards are less than a month away, which means it's only a matter of time before we find ourselves invigorated by some of the world's best music artists. While we've already seen all the nominations and pondered who will win album of the year, there's one other aspect of the show that hasn't completely been unveiled: the list of performers! Luckily for us, news about the 2017 acts is trickling in, so we're rounding up and presenting all the confirmed artists. If you thought Adele's presence was impressive, just wait until you see who else is slated to sing.
Adele: As we mentioned above, Adele is officially confirmed to belt out a song onstage. The real question is, what song will she sing?!
Bruno Mars: This week, the Grammys made an official announcement that Mars is expected to appear.
John Legend: As if his turn in La La Land wasn't enough of a treat for this award season, Legend is set to croon on the Grammys stage.
Metallica: Yep. Metallica.
Carrie Underwood: Because what would the Grammys be without a little Underwood-brand country twang?
Keith Urban: We're almost just as excited to see Nicole Kidman singing along in the audience. Almost.
Beyoncé: Queen Bey would be at the top of this list with Adele . . . if only she were officially confirmed. You see, she's not on the official list of performers, but producer Ken Ehrlich casually said she'd be performing during a roundtable discussion with Billboard Magazine. Ehrlich said that very few artists turn down the opportunity to perform at the Grammy Awards, and "Adele and Beyoncé are not two of them." That's as good as confirmed, if you ask us.