Who Will Pippa Middleton's Bridesmaids Be?
Who Will Pippa Middleton's Bridesmaids Be? Here Are 8 Likely Suspects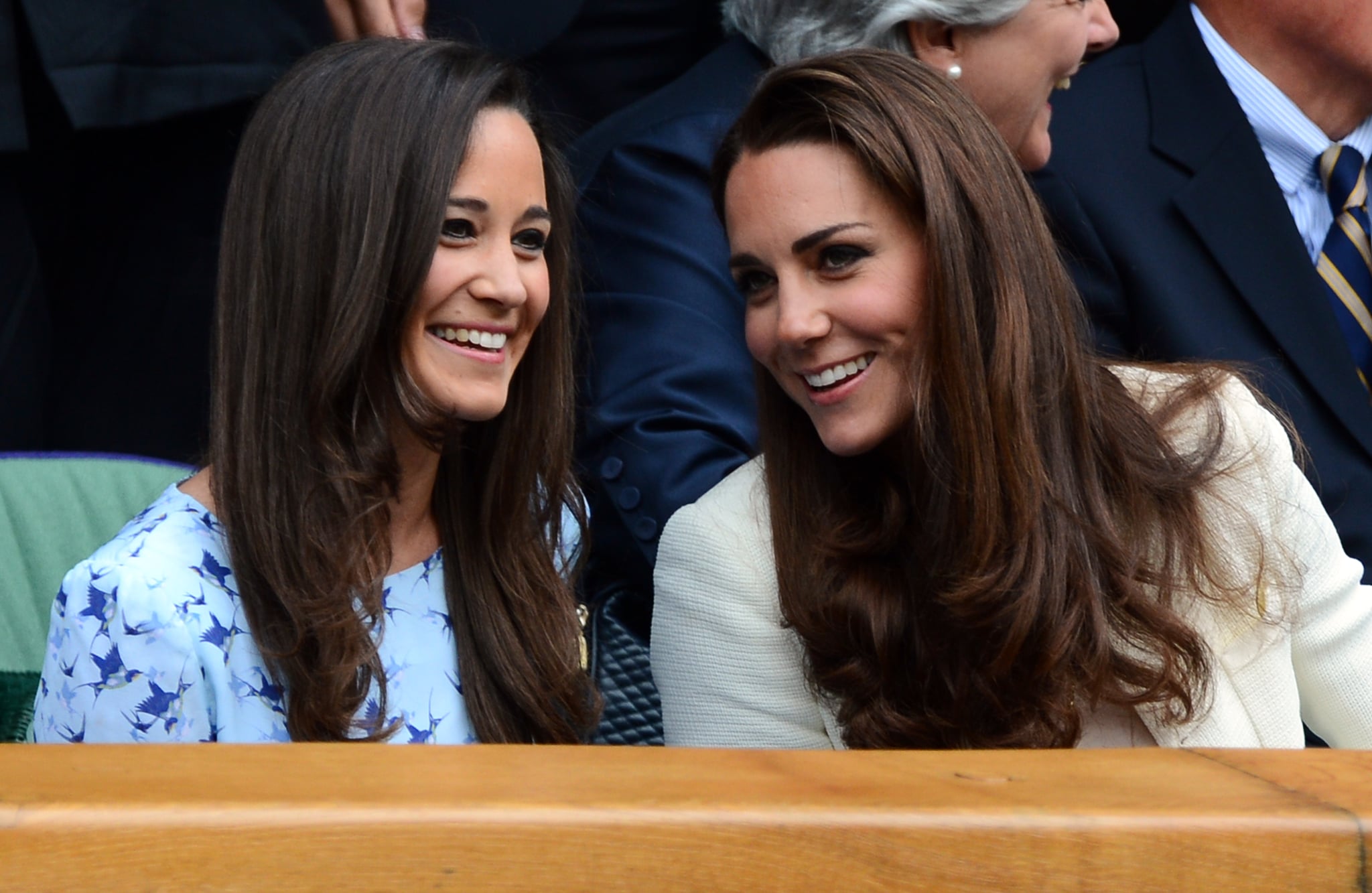 The church is booked, the dress is made and the weather — well, seeing as the wedding is in the UK, the weather could be doing anything . . . But the wedding of Pippa Middleton is nearly upon us! When Kate's little sister marries hedge fund manager James Matthews at St. Marks's church on May 20, it will be the culmination of months of planning that the Middleton women — Carole, Kate and Pippa — have been putting their own personal stamp on. The big day will be a combination of classic English charm — springtime in the Berkshire countryside — mixed with just the right amount of fashion flair — the bride recently met with dress designer Giles Deacon and milliner Stephen Jones. One thing that no one is sure of however, is who Pippa's bridesmaids will be. Although Pippa is a recognizable face, her close female friends are not public names — but they have known the bride and her family for years. Let's take a look at the likely suspects.
Camilla Campion-Awwad
The willowy blonde went to Edinburgh University with Pippa, graduating with a degree in History and now running a skincare company with her sister. Camilla and Pippa have holidayed together in the past, and were spotted on a break in Madrid shortly after the royal wedding. Camilla has also been a regular visitor to Carole and Michael Middleton's home. As one of Pippa's remaining un-wed girlfriends, Camilla could take on a chief bridesmaid role.
Camilla Hook
Camilla #2 has known Pippa for even longer. The pair met on a cookery course fifteen years ago after they had both just finished school, and have been close friends ever since. Not only did Pippa help organise Camilla's wedding in 2012, but she also gave a reading in church, and at the end of the night put an apron over her dress and made bacon sandwiches for the guests.
Lucy Middleton
Pippa's dad Michael's side of the family has been happy to stay out of the limelight, but the Middleton patriarch has three brothers, so Kate and Pippa have several cousins on that side of the family. Their cousin Adam is one of Princess Charlotte's godfathers, and Kate and Pippa are both close to another cousin, Lucy, who is a lawyer.
Thierry Kelaart
Another of Pippa's closest friends from university. So much so that when Thierry married in 2012, it was Pippa's father Michael who gave the bride away, since her own father passed away 25 years ago. Her nickname for Pippa is apparently "Dop," and both Pippa and Kate were at her wedding. She gave birth to son Atticus last year.
The Duchess of Cambridge
It's a long shot, but Pippa may surprise everyone and have big sister Kate as her Matron Of Honor. It's been thought that Kate will not want her status to overshadow Pippa's big day and will instead perform a reading during the ceremony, but the sisters are so close that Pippa may well want Kate right behind her when she walks down the aisle.
Tallulah Goldsmith
The 14 year old daughter of her uncle Gary from his second marriage is Pippa's cousin, and accompanied Gary to the royal wedding six years ago. Pippa and Kate have always been close to their only cousin on Carole's side of the family, and in addition Pippa and Kate were bridesmaids at their uncle's first wedding.
Rose Avenel
One of Pippa's oldest friends is Alice Avenel - they were at Marlborough College together, and although Alice was in Kate's year, the sisters had a blended friendship group, and Pippa and Alice went on to attend Edinburgh University together. Alice now has a daughter Rose, aged four who is playmates with Prince George and Princess Charlotte, so she would make the perfect mini bridesmaid.
Princess Charlotte
. . . and of course one of the inevitable stars of the show is sure to be the two year old princess, who along with her page boy brother Prince George will be attending her very first wedding.
Image Source: Getty / Clive Brunskill