Who Will Be Princess Eugenie's Bridesmaids?
If Princess Charlotte Turns Out to Be Eugenie's Bridesmaid, We Will Lose It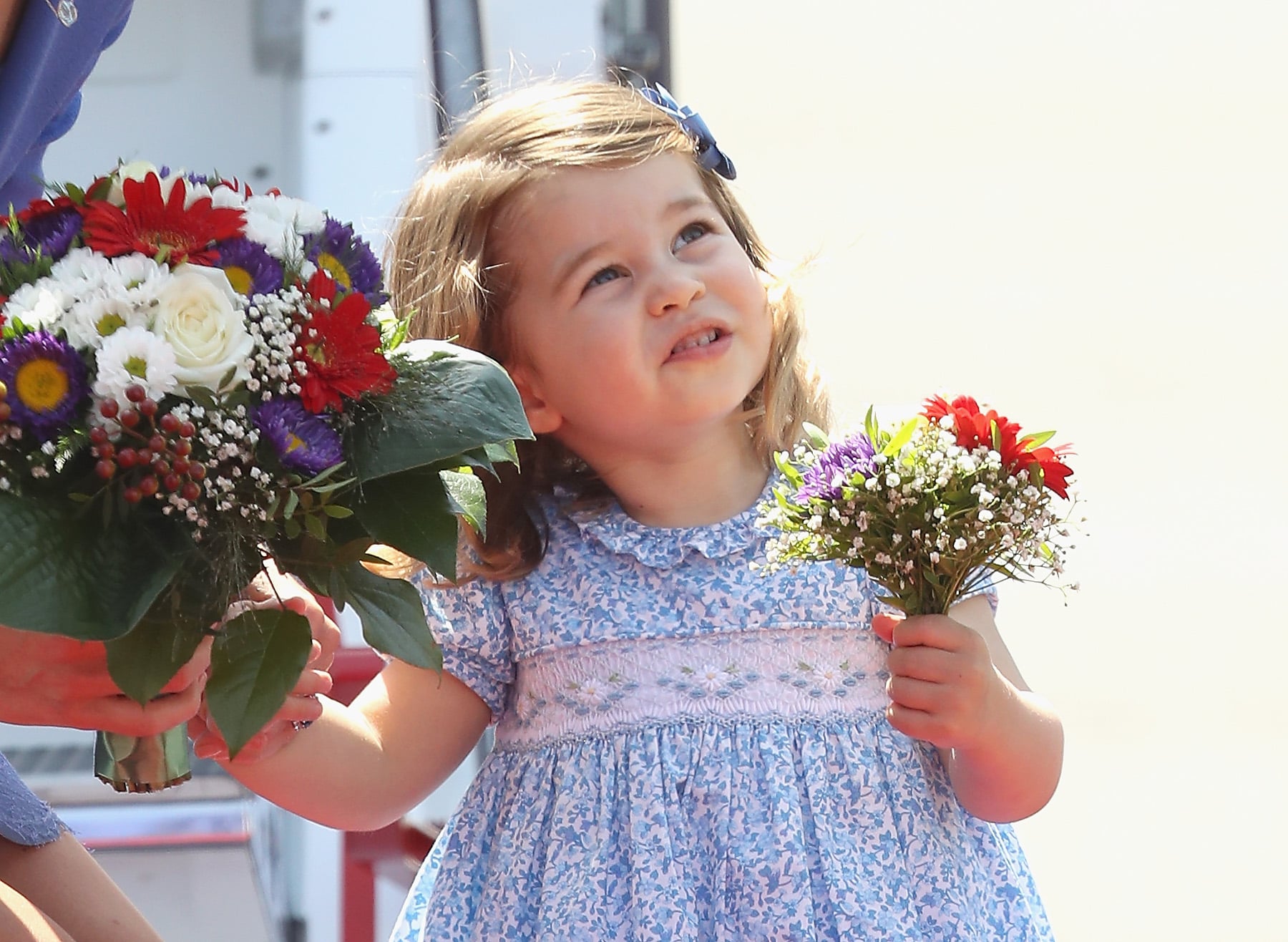 Speculation has already begun about who Princess Eugenie will choose to accompany her down the aisle when she marries Jack Brooksbank on Oct. 12, with close friends Cressida Bonas and Holly Branson most likely in the frame. However, when it comes to royal weddings, the bride usually opts for little ones to perform bridesmaid duties, often with just one position for a grown-up female attendant. If Eugenie follows protocol, then she's likely to select sister Princess Beatrice as her maid-of-honor, and a few little royal ladies as her flower girls.
Eugenie is one of the first of her close friends to walk down the aisle, so there aren't an abundance of little ones in her friendship group, which means she's likely to look to her royal cousin's children for her wedding party.
Princess Charlotte
William and Kate's daughter will be three by the time Eugenie walks down the aisle – the perfect age for a mini bridesmaid. Charlotte has already performed wedding duties for her aunt Pippa Middleton in 2017, and is likely to be back on the bridal beat for new aunt Meghan Markle on May 19, so Eugenie's wedding could be her royal hat-trick.
Savannah and Isla Phillips
The seven- and five-year-old daughters of cousin Peter Phillips were either too young or not born yet at the time of the last royal weddings – William and Kate's, and Zara and Mike Tindall's in 2011 – but the two little cuties are sure to be first in line for Eugenie.
Mia Tindall
Zara and Mike Tindall's daughter has just turned four, and is a playmate of Prince George and Princess Charlotte, as well as cousins with Savannah and Isla Phillips, so she too would be a perfect choice for Eugenie when it comes to selecting her mini-maids.