Who Took Prince Harry and Meghan Markle's Engagement Photos?
Harry and Meghan's Engagement Photographer Sums Up the Experience in 1 Word: "Nutty"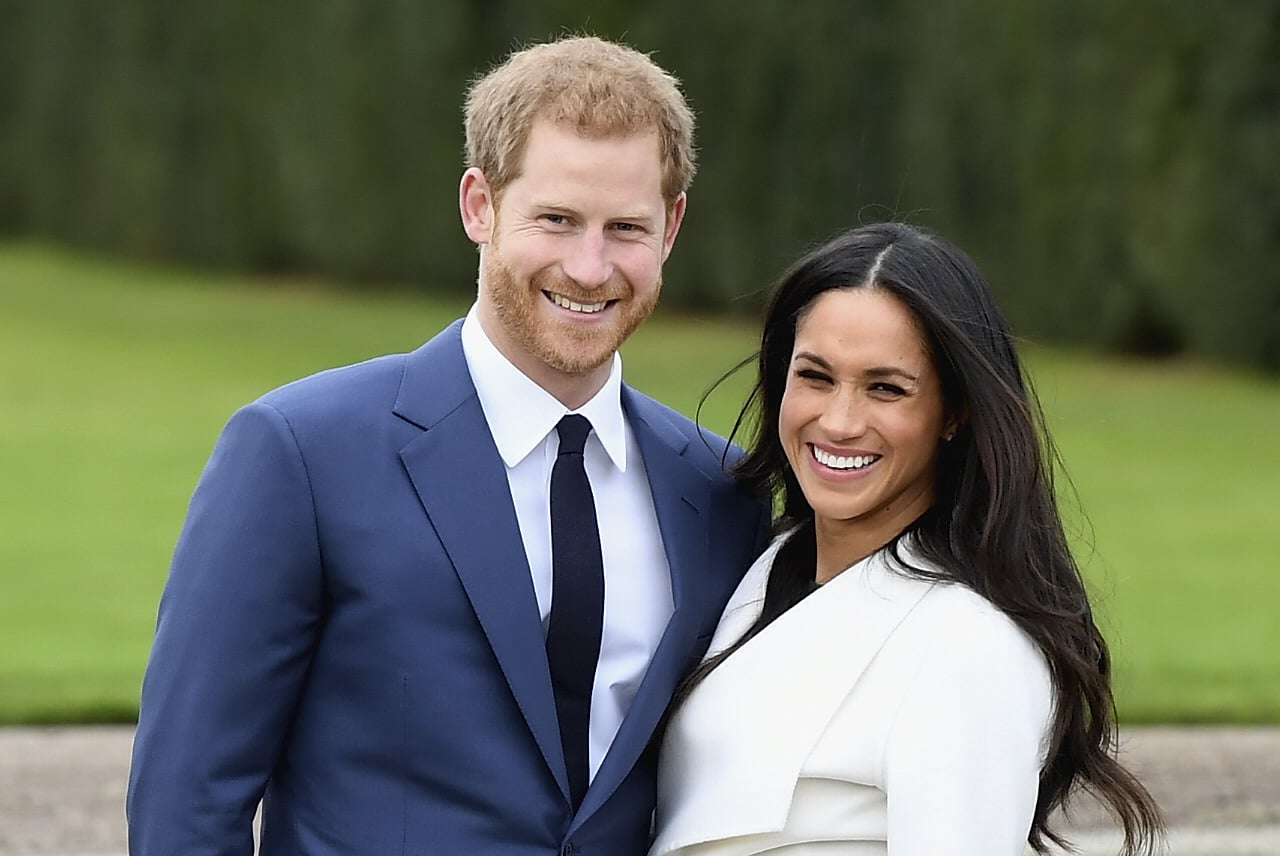 We know that the internet can be full of hyperbole, but let's level for a sec: Prince Harry and Meghan Markle's engagement photo shoot was simply breathtaking. As in, literally all the breath in our lungs disappeared instantly as soon as we laid eyes on the stunning portraits, which were released in late December about a month after the gorgeous couple announced their engagement. With Meghan and Harry's highly-anticipated May wedding drawing closer with each passing day, the photographer behind the beautiful photos has now revealed what the entire experience was like: "Nutty."
Nutty? Yes, but for the best reason.
Alexi Lubomirski, the lucky shutterbug who snapped the intimate pictures, recently caught up with E! News at the Daily Front Row Fashion Awards where he detailed what it was like to be behind the camera that day. "It was nutty. It was a very surreal end to the year because it came out of nowhere," he explained. "I think one of Meghan's friends saw me on Instagram that I was in England during the announcement of the engagement and I was told later that this person said to her, 'You should meet Alexi. He's great. You'd love him' and that was it."
The fashion and portrait photographer has trained with the likes of Mario Testino and shot A-listers like Julia Roberts, Beyoncé, and Keira Knightley, but Harry and Meghan's shoot was his first time doing engagement photos. Fortunately it sounds like it was a breeze.
"It was one of the easiest, most joyful jobs because they were so deliciously in love," the British photographer said, noting that he told them to "just be yourselves" before snapping the now-iconic images. Clearly Meghan and Harry approve of the photos, because they've invited Alexi and his wife to the royal wedding on May 19.
Image Source: Getty / Samir Hussein