Who Is Tristan Thompson?
4 Things to Know About Khloé Kardashian's Boyfriend, Tristan Thompson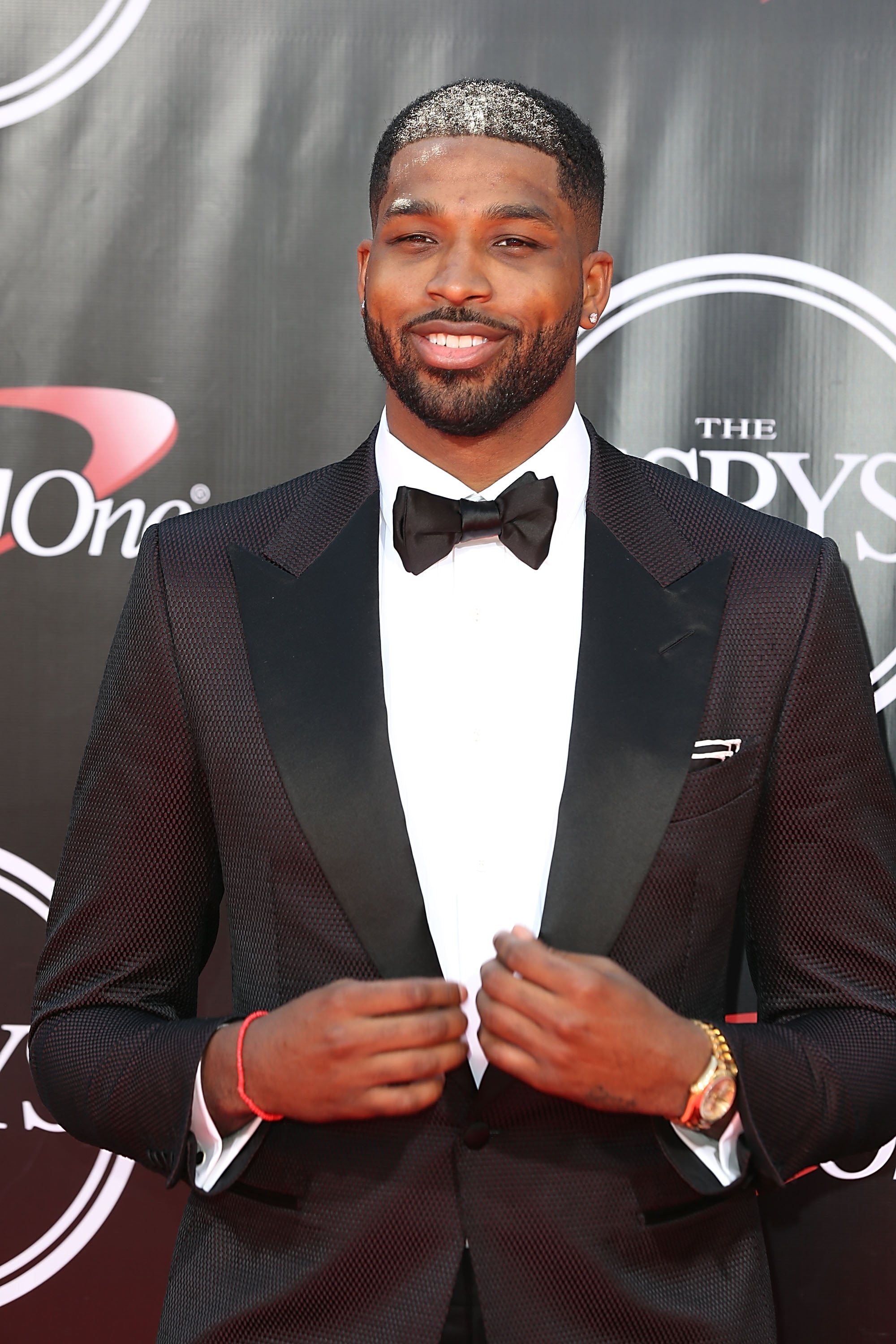 Reports surfaced on Tuesday that Khloé Kardashian is expecting her first child with boyfriend Tristan Thompson. While the couple has yet to officially confirm the news, Khloé has opened up in the past about wanting to start a family with Tristan. "I would love to have a family. We've talked about it," she told ES Magazine. "I definitely want to be a mom. But I don't put the pressure on it . . . I feel in my soul it will happen." As we wait for more details to unfold, get to know Tristan in four quick facts.
He's Canadian. Tristan was born on March 13, 1991 in Toronto, Canada.
He's already a dad. Tristan welcomed a baby boy named Prince Thompson with ex-girlfriend Jordan Craig in December 2016.
He plays basketball for the Cleveland Cavaliers. Tristan won his first championship against the New York Knicks in 2016.
He's been dating Khloé for a year. The couple struck up a romance after being set up on a blind date by pal Brandon Jennings in September 2016. "I was at the Bel-Air hotel," Khloé explained on an episode of Keeping Up With the Kardashians. "[Tristan] came to the dinner because I didn't want to go on a blind date, so Brandon kind of ambushed the blind date. So, I had a bunch of people and he brought him and we just connected."
Image Source: Getty / Joe Scarnici