Who Will Walk Meghan Markle Down the Aisle?
Meghan Markle Reportedly Wants Her Mom to Walk Her Down the Aisle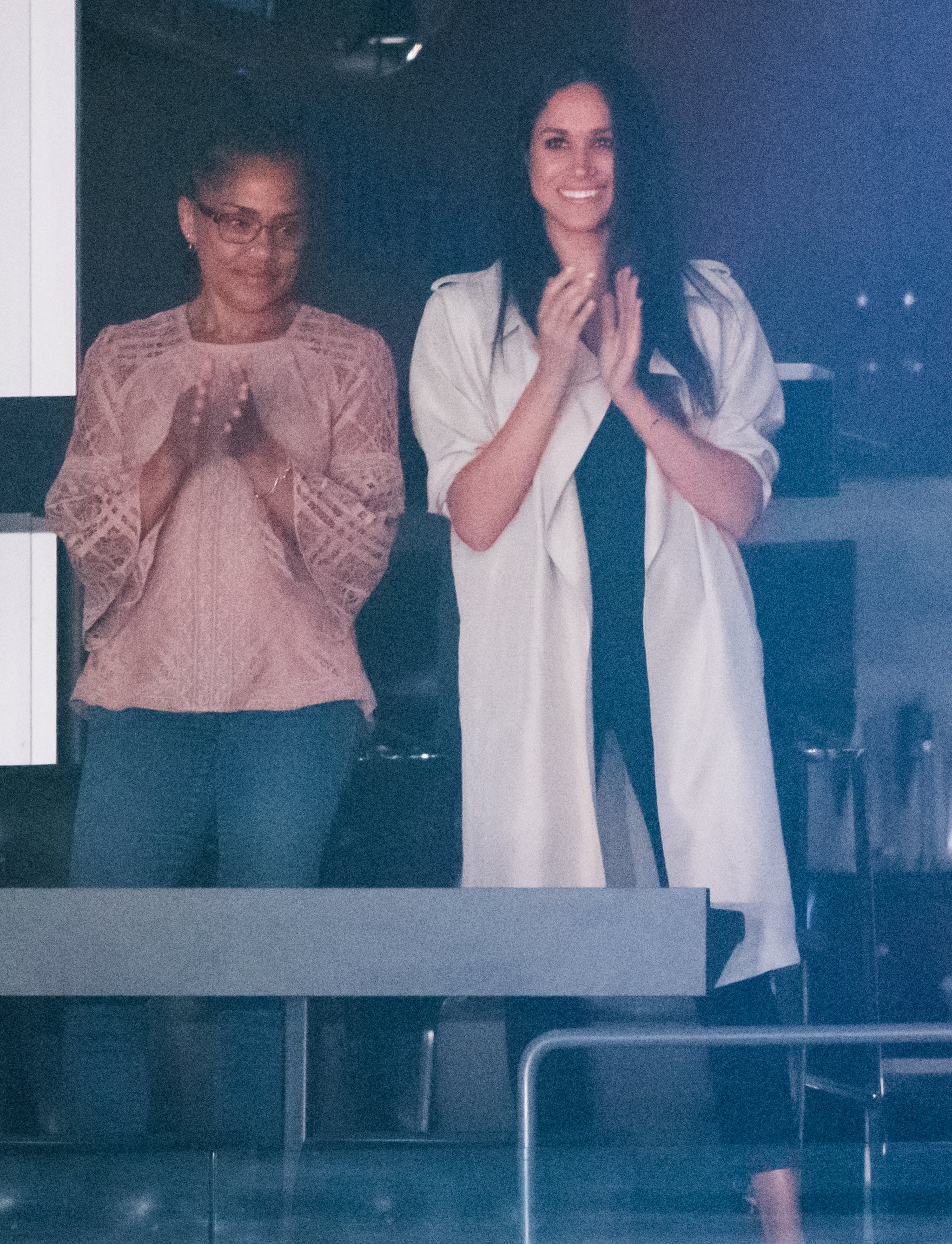 When Meghan Markle marries Prince Harry in May, we should probably expect a few rules to be broken. According to Us Weekly, one tradition the couple is planning to shake up involves who will walk Meghan down the aisle; a source told the outlet that the 36-year-old actress wants her mom, Doria Radlan, to do the honors. "I've heard that Meghan wants her mother to walk her down the aisle, which would be a sweet moment," the source said. Meghan is extremely close with her mom, an LA-based psychotherapist and yoga instructor. Doria appeared with Meghan and her royal fiancé at the closing ceremony of the Invictus Games in September.
The source also revealed that Harry and Meghan "both want to do things their way," adding, "While they will always be mindful of traditions and the views of their elders, the day is ultimately about them and what they want to do." The couple reportedly wants to "involve their friends and family as much as possible throughout the day," and the wedding will "certainly hold a few unconventional surprises. Don't expect a royal wedding by numbers."
While it isn't clear whether Meghan's father, Thomas Markle, will have a role in the wedding ceremony, he and Doria released a joint statement after news of Meghan's engagement broke. "We are incredibly happy for Meghan and Harry. Our daughter has always been a kind and loving person. To see her union with Harry, who shares the same qualities, is a source of great joy for us as parents," they said. "We wish them a lifetime of happiness and are very excited for their future together."