Who Is Wallis Simpson?
Why People Are Comparing Meghan Markle to This Famous Socialite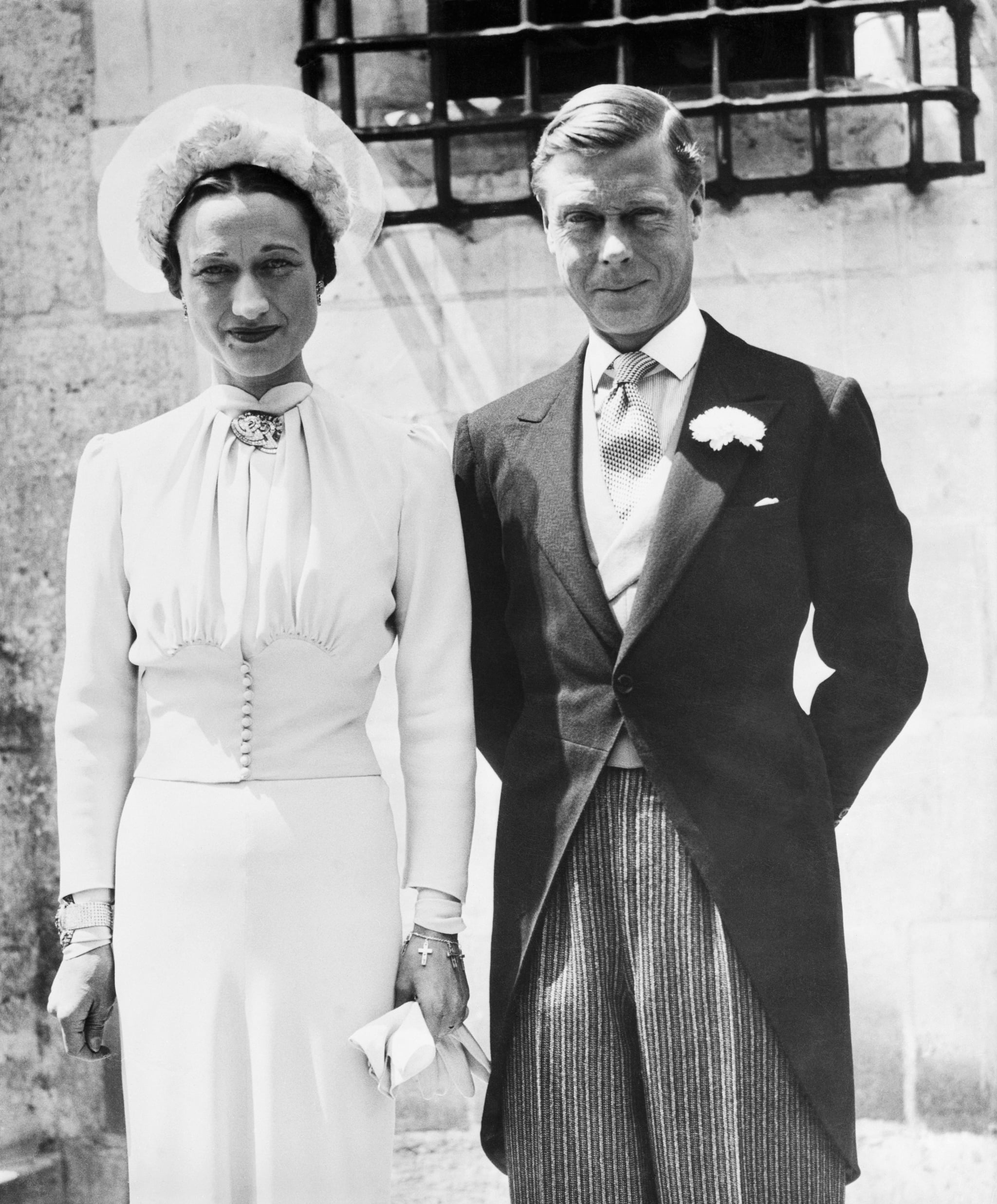 As far as romances go, they don't get much more fairy-tale-like than this: Prince Harry, heir to the British throne, falls in love with American actress Meghan Markle and puts a ring on it. And while no one would ever likely describe Markle as "common," her nonroyal status does in fact make her the latest commoner to stake claim on Kensington Palace.
But Markle is hardly the first woman to win the affections of a British prince (and she's not so much a "winner" as an accomplished actress, model, and humanitarian). If you paid attention in your high school British history class (or you saw the 2010 film The King's Speech), then you've likely heard the name Wallis Simpson. In 1931, the twice-divorced American socialite met Prince Edward, the Duke of Windsor. When he became king five years later, he refused to end their relationship despite opposition from outraged citizens expressing concern over Simpson's divorcee status. In another act of epic romance, Edward abdicated the throne in order to marry Simpson.
Thankfully, times have changed, and no one expects Harry to have to choose between the crown and love (he's currently fifth in line to be king). But Markle's previous marriage to Hollywood producer Trevor Engelson has left some people drawing comparisons to Simpson. While Markle is a Los Angeles-born California native, Simpson hailed from Blue Ridge Summit, PA. Born Bessie Wallis Warfield in 1896, Simpson earned top marks at Oldfields School, the most expensive girls' school in Maryland, and apparently a reputation for being a sharp dresser. Guess that's one more thing she and Markle have in common.