Why Did Ben Higgins and Lauren Bushnell Break Up?
The Heartbreaking Reason That Ben and Lauren's Bachelor Love Didn't Last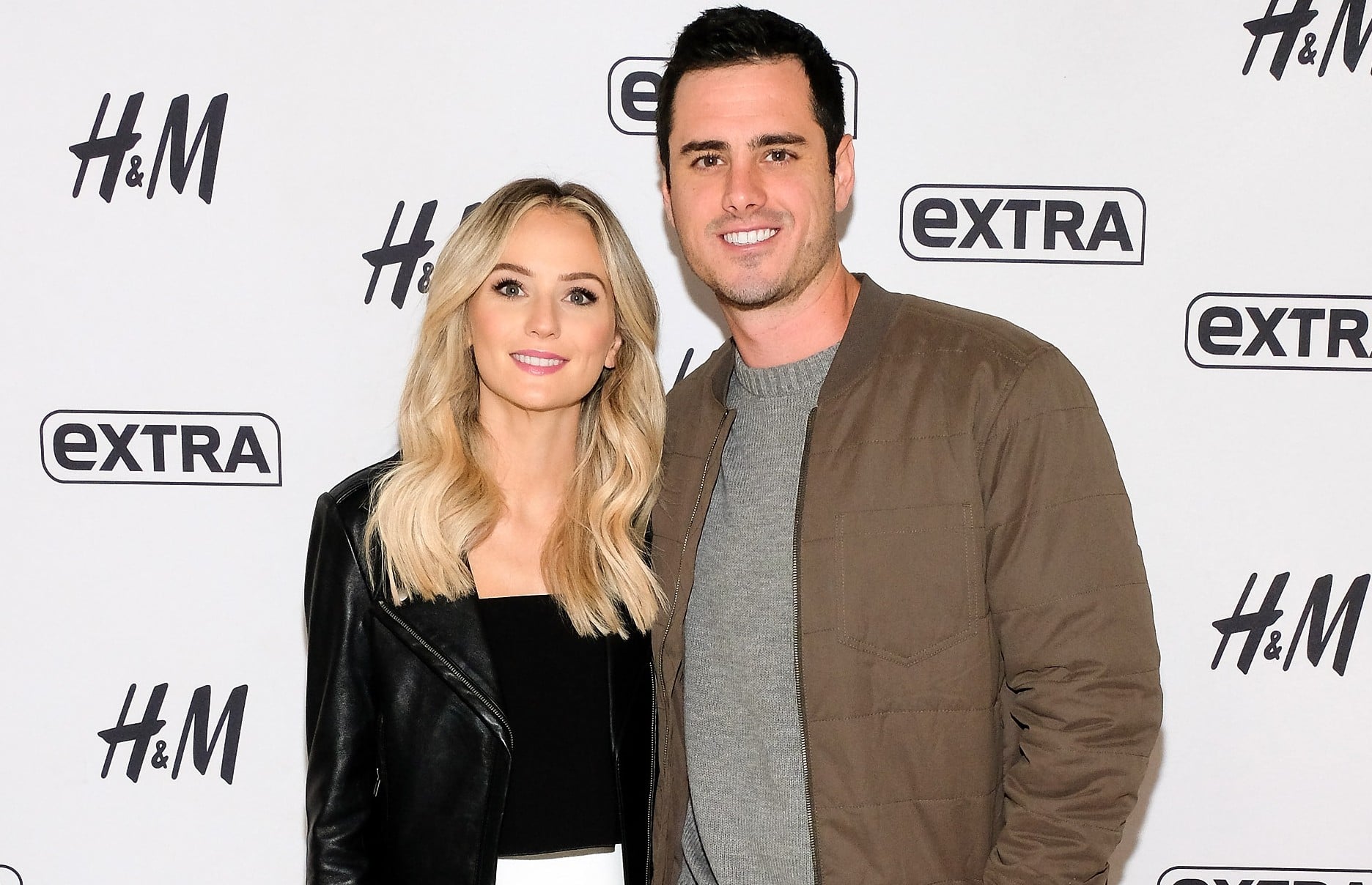 Image Source: Getty / D Dipasupil
Ben Higgins made his way back to ABC on The Bachelor Winter Games. However, on the third episode, he made an emotional exit when he realized that he wasn't ready to be with someone. Ben touched on his relationship with ex-fiancée Lauren Bushnell and told Chris Harrison that "as much as I've moved on, and I have, it still hurts."
We first met Ben when he competed for Kaitlyn Bristowe's heart on The Bachelorette season 11. He was the second runner-up, and Bachelor Nation was on the "Make Ben the Next Bachelor" train. Well, we got our wish because Ben became the bachelor on season 20! Fast-forward to the final two, and Ben proposed to Lauren. We could practically hear the wedding bells!
But unfortunately, like most of the couples on these shows, they broke up.
When the couple got engaged, they looked beyond happy! They even went on to have their own spinoff show, Ben and Lauren: Happily Ever After?, on Freeform at the end of 2016. However, the pair went to couples' counseling and put their wedding date on hold. The two continued to reassure America, who was so in love with them, that they were still together. And even with the rumor mill hard at work, we didn't fully see their split coming in May 2017.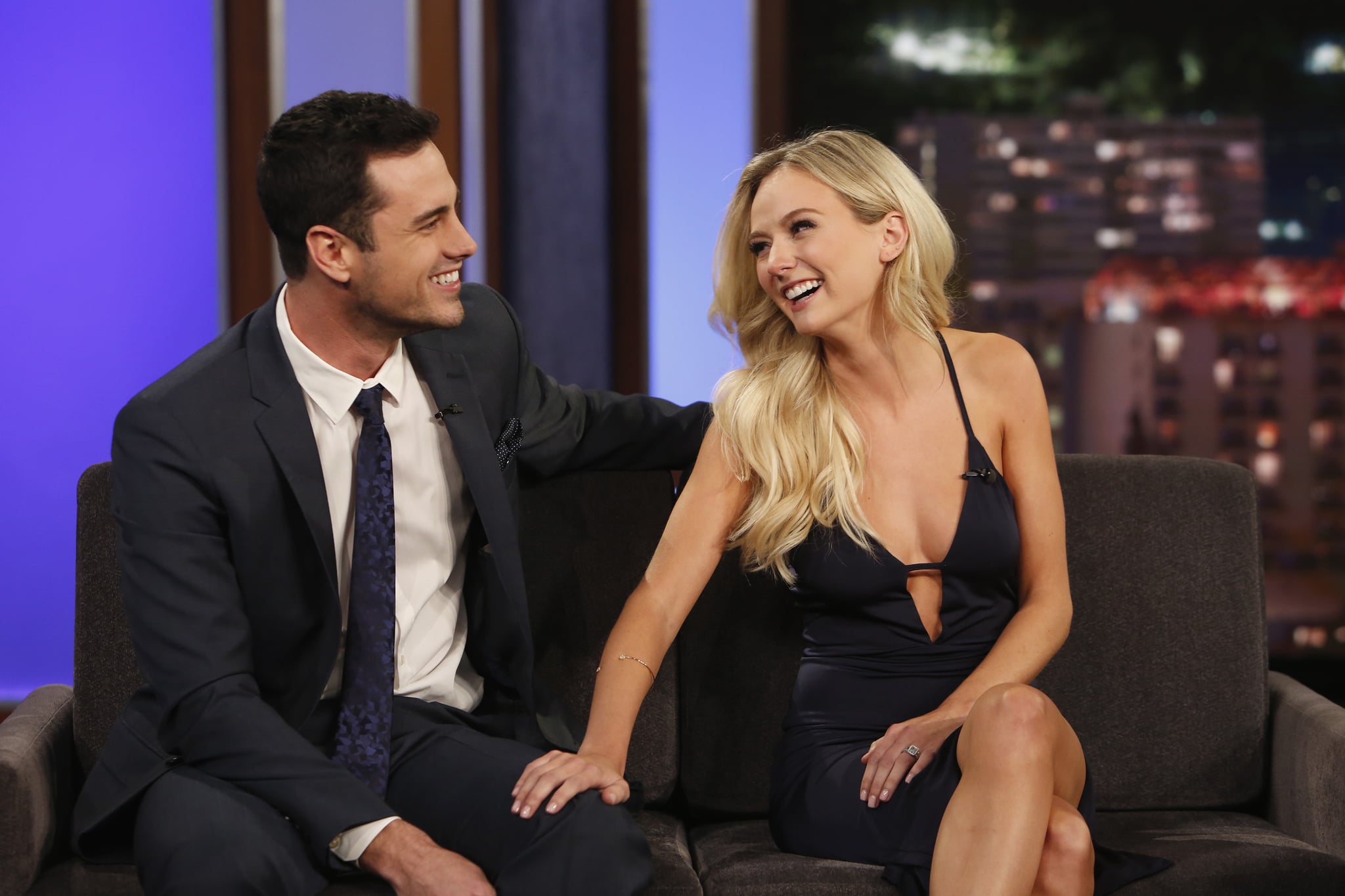 Image Source: ABC
How did we get here?
Lauren moved to Denver to be with Ben after the proposal aired. After that, we learned that Lauren had an irking issue at the back of her mind. At the final rose ceremony, Ben ended it with JoJo Fletcher and said that he found love with her but found it with someone else more. But apparently Lauren was more hurt about that than she expressed.
"I don't think I've ever talked about how hurtful that was," Lauren told People. "Looking back, I wish I could be like, 'That's why it didn't work out,' but I think it was just a very abnormal situation and one that, unfortunately, I mean, we tried." So it doesn't seem like that "I love you" to JoJo was the cause for the relationship to end. And JoJo even reached out to Lauren after their breakup.
Soon after the breakup, Ben appeared on On Air With Ryan Seacrest to clear up any speculation. "You have a lot of people looking over your shoulder. There's a ton of criticism and judgment no matter what you do — good or bad — or if you have the most pure heart or not," Ben said on the radio show. "People are going to take it the wrong way, and honestly, Lauren and I both agreed it does pull on you a lot and it isn't exactly healthy for a foundation for a relationship."
It looks like the pressure of being in the public eye caused a fracture or two in their love foundation (cheesy enough for Bachelor standards?). And let's be honest: starting your life as an engaged couple is pressure enough without having it played out on television — especially when you've only known each other for a few months.
We wish Ben and Lauren the best and hope that they both find love! But, sadly, it won't be with each other.