Why Did John Legend and Chrissy Teigen Name Son Miles?
The Meaning Behind John Legend and Chrissy Teigen's Son's Name Is Pretty Special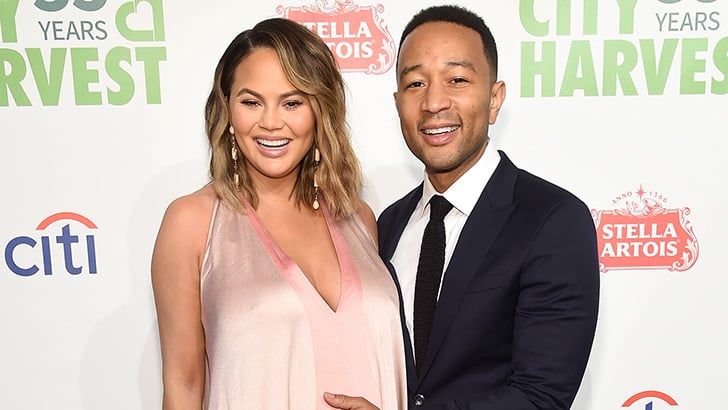 Chrissy Teigen and John Legend welcomed their second child, a baby boy, on May 16, and have already revealed what he looks like. In addition to sharing a sweet photo of his little face on Instagram, Chrissy revealed in her caption that his name is Miles Theodore Stephens. Thanks to his famous daddy, we now know the meaning behind his moniker.
"Every name we give our kids has some music history to it," John told E! News at the 2018 Billboard Music Awards on Sunday night. "Miles is the same name as the great Miles Davis. Chrissy really liked the name Theodore so we put it all together and gave him the name Miles Theodore Stephens."
Miles Davis was a famous African American jazz trumpeter who is considered one of the most influential figures in jazz and 20th century music history. John also revealed how he's helping his wife around the house, noting that he pitches in "with the cooking" and that he helps "with whatever else I can help with."