Why Did Jordan Peele Wear a Deer Pin at the Oscars 2018?
Jordan Peele Wore a Deer Pin That Represents a Significant Motif in Get Out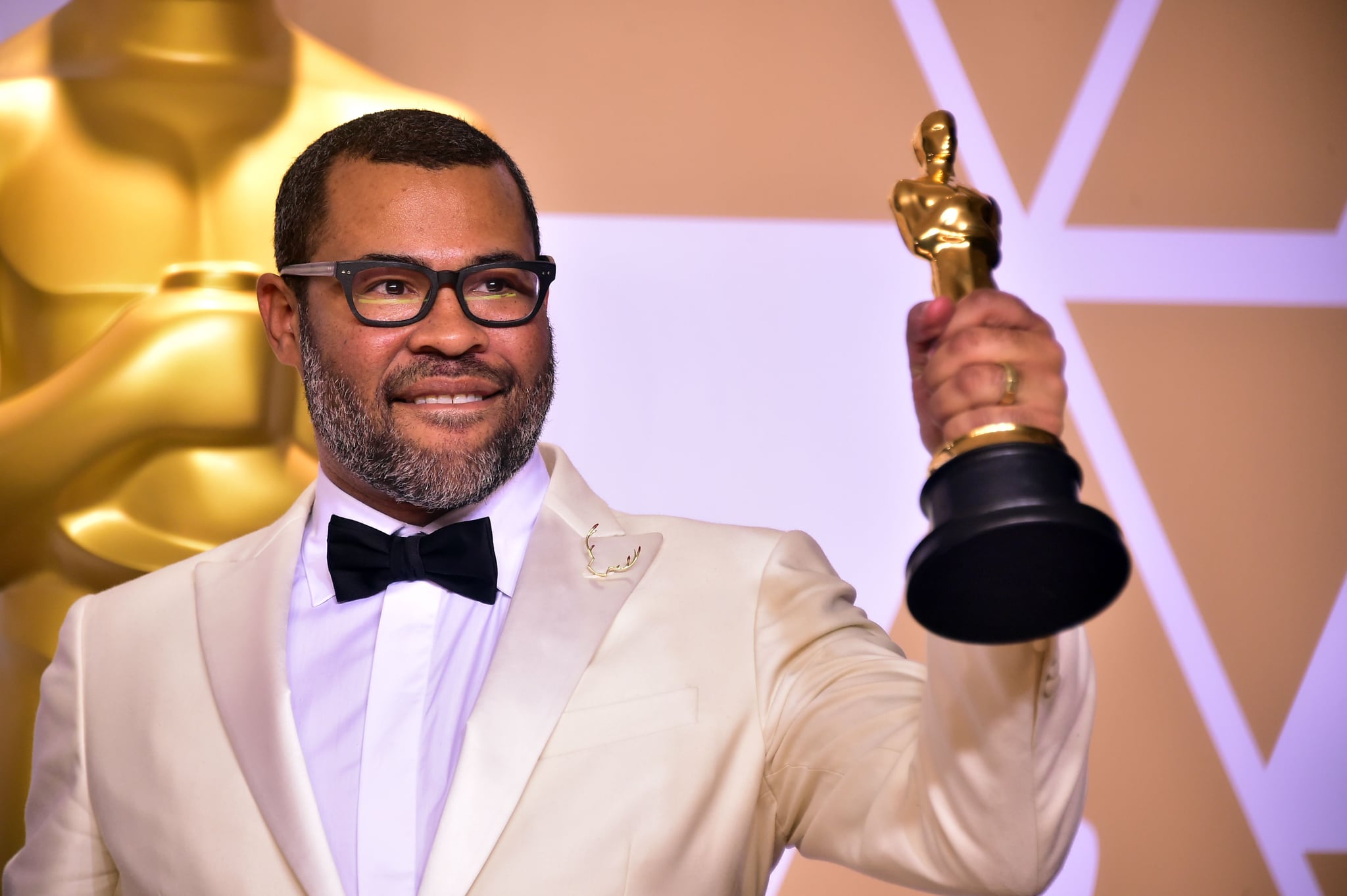 Spoilers for Get Out ahead!
Get Out fans held their breath during the 90th Academy Awards ceremony, crossing their fingers that Jordan Peele would get proper recognition for his work on the groundbreaking film. A resounding "hell yes!" filled the room when he did take home the award for best original screenplay, making him the first black writer to ever win in that category. But even before Peele took to the stage to deliver an inspiring acceptance speech, he gave a nod to Get Out's message by wearing a deer pin so subtle you may have missed it.
If you've seen the horror-comedy film that doubles as a social commentary about race in America, you'll remember the images of deer throughout the movie starring Alison Williams and Daniel Kaluuya. At the very beginning of the film, main characters Rose and Chris hit a deer on their way to meet Rose's family, and Chris checks to see if it's still alive. When the couple tells Rose's dad, Dean, about it, he rants abut his hatred for deer, saying, "Every dead deer is a win for humankind" and that deer "ruin local neighborhoods." Meanwhile, Dean's home has a stuffed deer head mounted on the wall. The deer is displayed above the television in the room where Chris is hypnotized by Rose's mom (played by Catherine Keener) and falls to the "sunken place."
It becomes clear that the deer symbolizes the idea of black men being prized as objectified "trophies" just like the taxidermied head, and it also references the "black buck" stereotype of the 19th and early 20th centuries that positioned black men as savage people who needed to be tamed. The real kicker: in Get Out's intense ending, Chris kills Dean by puncturing him with the deer's antlers, representing resistance. Peele proudly displayed his custom-made golden deer antler pin — complete with small dots of blood — on his white tux as he held his Oscar.