Why Was There an Empty Seat at the Royal Wedding 2018?
Here's Why There Was an Empty Seat at Prince Harry and Meghan Markle's Royal Wedding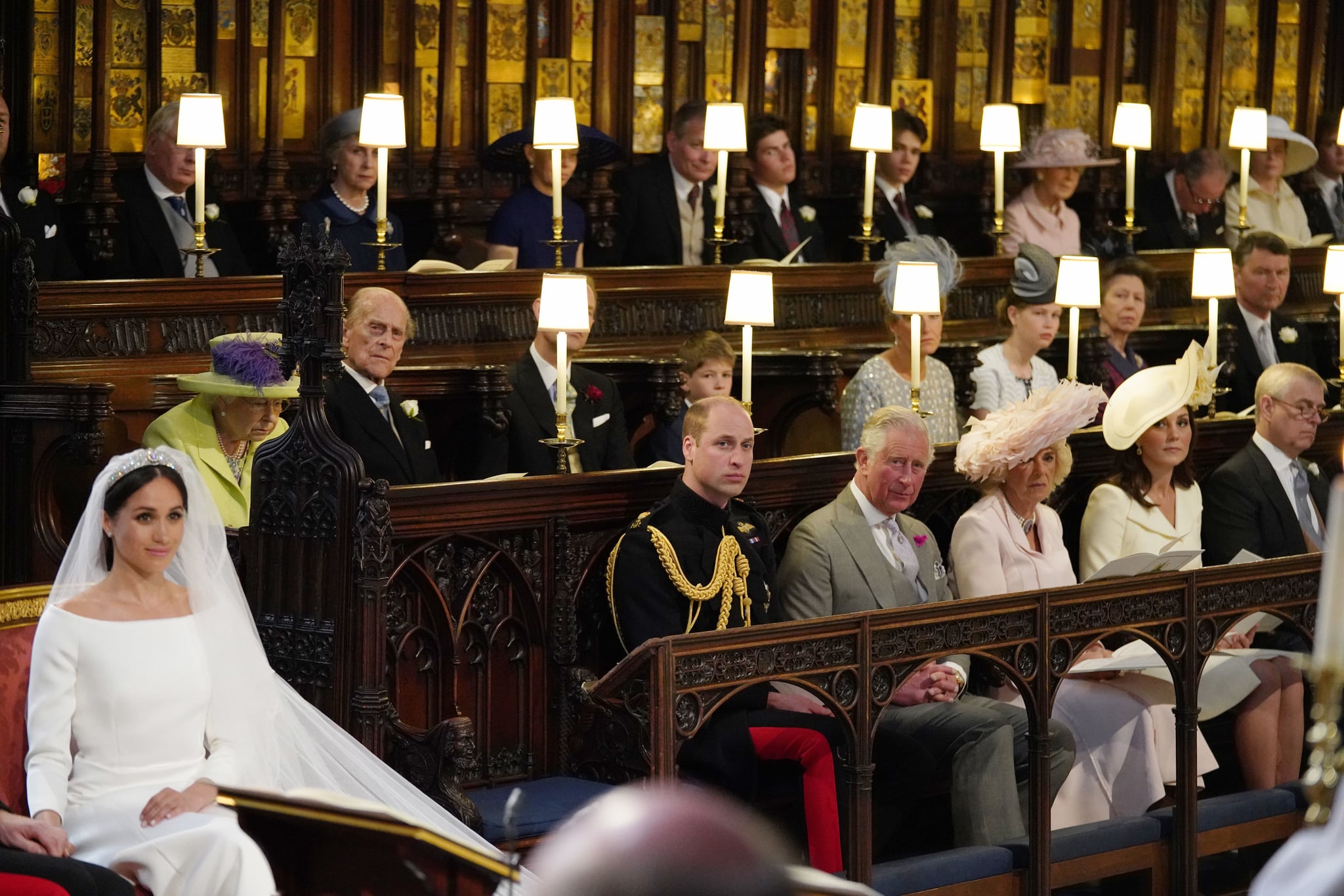 Prince Harry and Meghan Markle officially became one after tying the knot on Saturday, May 19. As expected, the royal family gathered at St. George's Chapel in England to witness the happy couple exchange vows at the altar. Meghan and Harry's close friends — including celebrity pals Priyanka Chopra, Serena Williams, George and Amal Clooney, and David and Victoria Beckham — were also in attendance along with Princess Diana's siblings, Charles Spencer, Lady Jane Fellowes, and Lady Sarah McCorquodale.
In addition to Lady Di's family representing for her at Harry's wedding, there were also reports that Harry had left an empty seat open for Diana as a sweet nod his late-mom. Although in our hearts we still wish that were true, there's actually another reason why the seat was left reserved. According to People, the seat was kept empty for Queen Elizabeth so that she could have "a perfectly clear view of the proceedings from the second row."
Nevertheless, our hearts are comforted by the fact that Harry and Meghan still found other ways to honor Diana's legacy on their special day. Their carriage, bouquet, vows, hymn, and even Meghan's engagement ring were all tributes to Diana that will forever live on in history.