Why Is Shaggy at the Grammys With Sting?
What Were Shaggy and Sting Doing Together at the Grammys?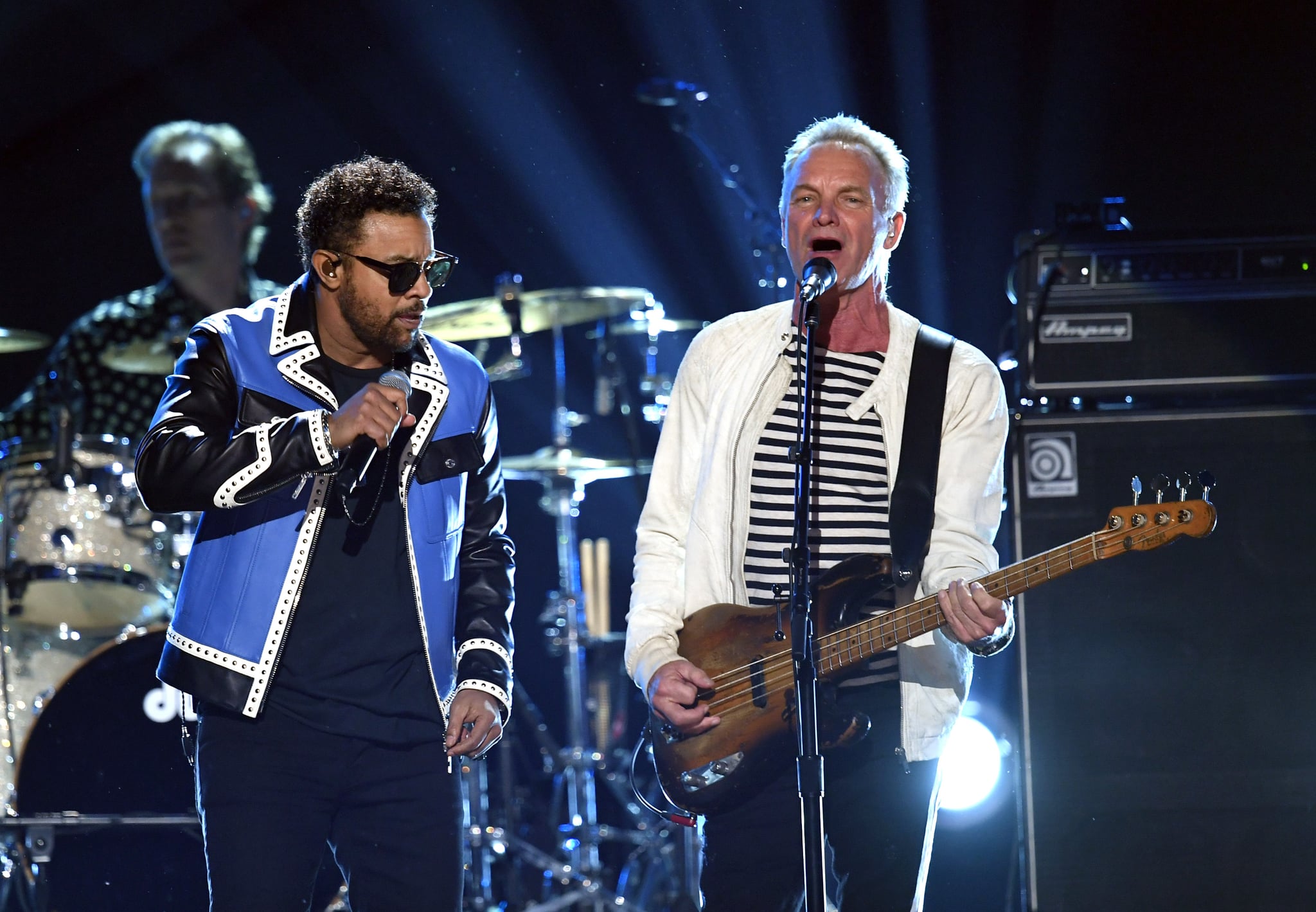 So Shaggy and Sting are a musical item, in case you decided to pop out while their Subway Carpool Karaoke and performance segments played out during the Grammys. Just as a refresher, English musician Sting is best known for being the frontman of rock group The Police, whose hits include "Every Breath You Take" and "Message in a Bottle." Shaggy, on the other hand, is a Jamaican reggae artist whose album Hot Shot was certified six times platinum in the US in 2000. (And who is known for the catchy 2000 hit "It Wasn't Me.") Viewers were scratching their heads when these two showed up at the Grammys together, given that they seem like an unlikely duo.
On Sunday night, Shaggy and Sting first appeared in a cheeky prerecorded Carpool Karaoke with Grammys host James Corden, in which the three sing Sting's and Shaggy's old hits on the subway and are met with irritated commuters. In response to a rider calling them "begging" singers, Corden says, "We're not begging! We're trying to create a viral moment!"
Later in the show, Sting performed his reggae-fused 1987 hit "An Englishman in New York." In the middle of the performance, Shaggy joined him, and they segued into their new single, "Don't Make Me Wait."
For both young and old audiences, Sting and Shaggy make for a rather unconventional collaboration pairing, but get used to it — the duo recently dropped "Don't Make Me Wait" with Interscope Records and have already recorded a full-length album titled 44/876 together. Their partnership apparently surprised them as much as it surprised everyone else. Sting explained to Billboard that they felt an "instant rapport" when they first started working together. According to Shaggy, their upcoming album is "a very Caribbean-infused record," as they both share a mutual love for reggae.
It sounds like the comeback of these two artists will yield some interesting synergy!