Why Zayn Malik Canceled his Oct 7 Dubai Concert
Struggling with Anxiety, Zayn Cancels His October 7th Dubai Concert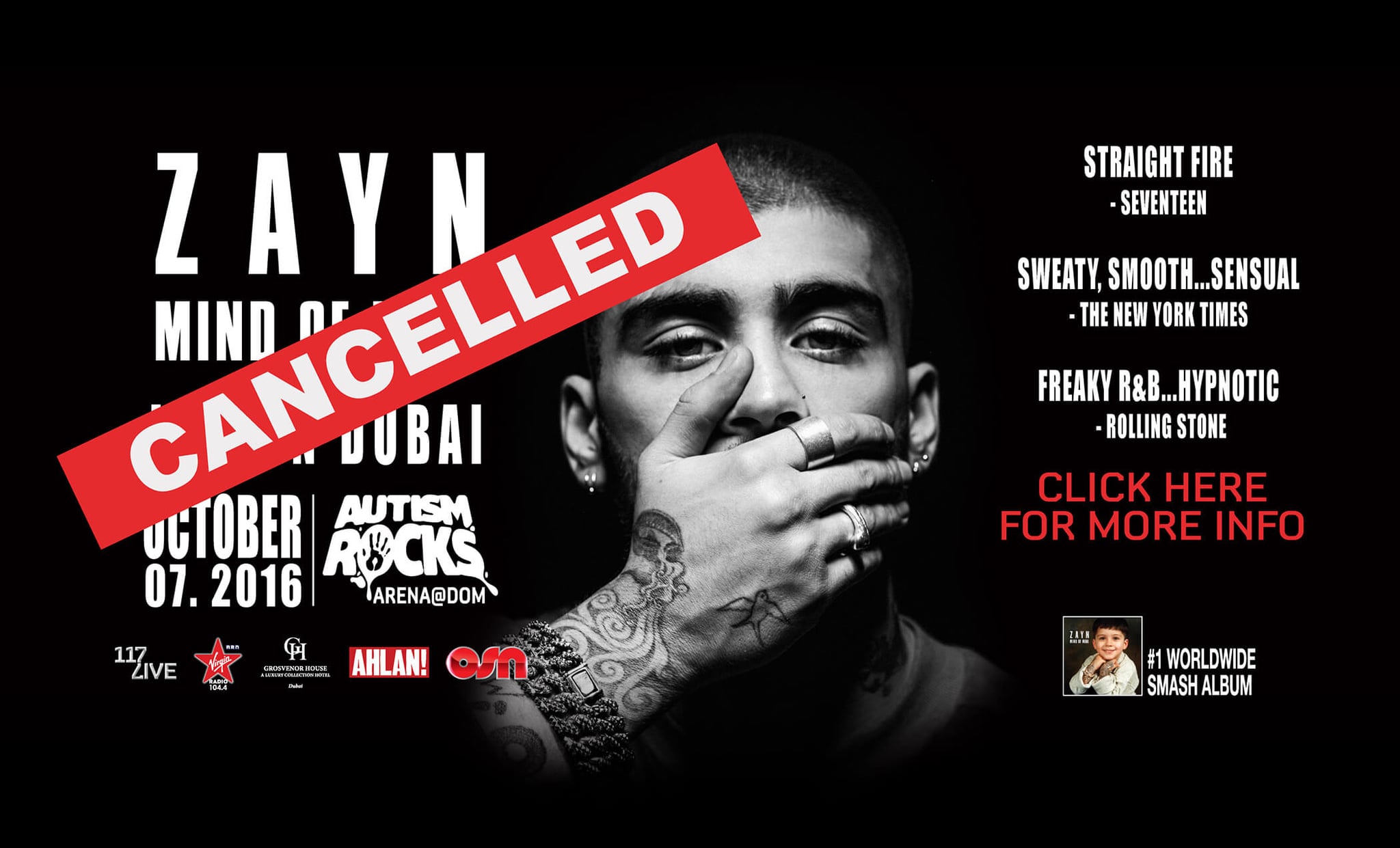 It was too good to be true.
Zayn Malik has canceled his October 7th concert at the Autism Rocks arena in Dubai citing his ongoing struggle with anxiety. Malik first announced the gig back in May to much fanfare. It would have been his second of two shows scheduled for the year.
The 23-year-old former One Direction star issued the following statement through the event's promoter, 117live:
"Dear Fans

I have been working over the last three months to overcome my extreme anxiety around major live solo performances I feel I am making progress but I have today acknowledged that I do not feel sufficiently confident to move forward with the planned show in Dubai in October.

I am assured that all tickets will be refunded.

I am truly sorry to disappoint you. I hope to see you all soon.

Thank you to all my fans who support me globally.

With love and respect always,

Zayn"
This is not a surprise to those following the PILLOWTALK singer's evolving concert schedule. He left his UK fans seriously disappointed when he canceled his London concert in June through a public post on Instagram.
The cancellation is also hot on the heels of Selena Gomez pulling out of her own Dubai gig for health reasons as well.
We'll miss you "Z".
All tickets purchased for the concert are refundable from their point of purchase.